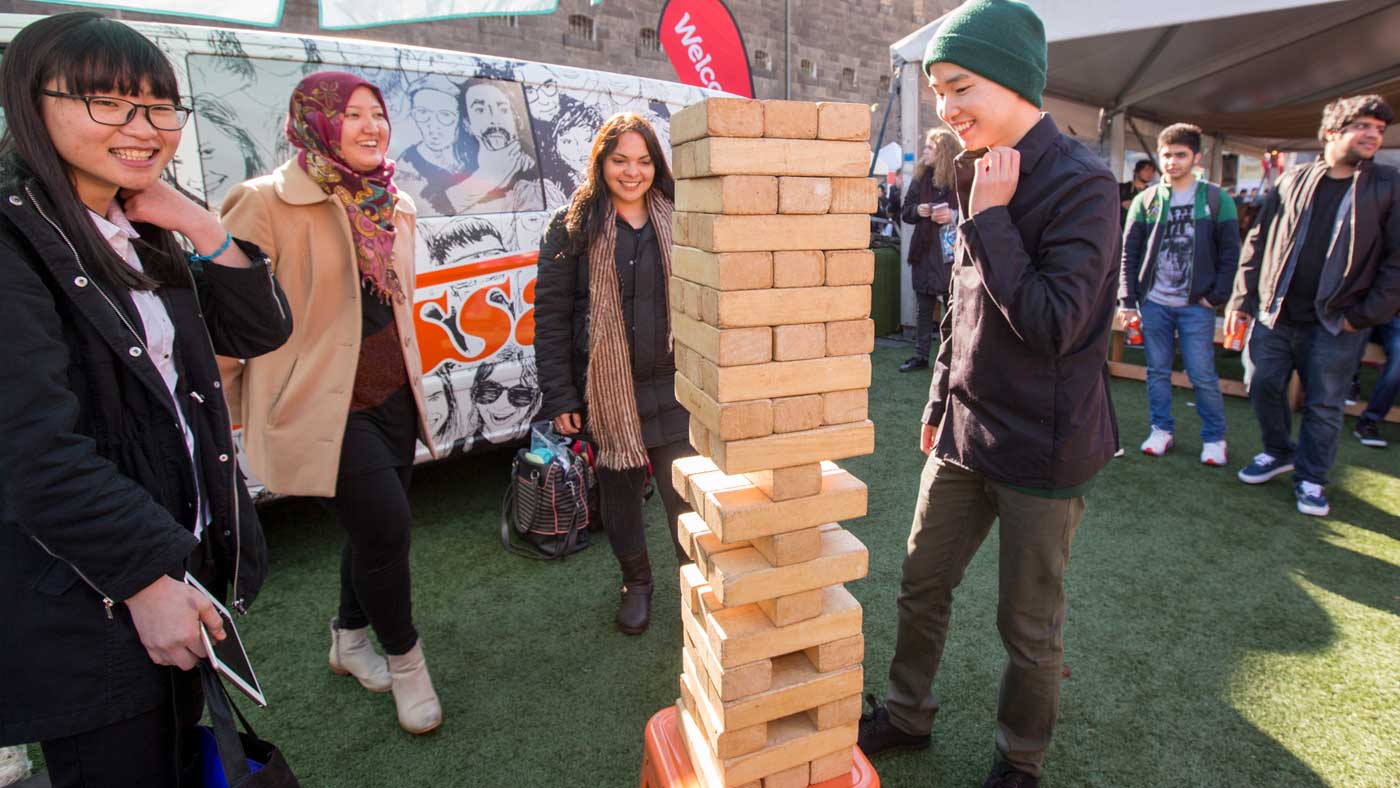 College of Business Orientation: Vocational Education
If you're studying a Certificate, Diploma, Advanced Diploma, Diploma of Commerce or Associate Degree, you are invited to the College of Business VE Orientation.
Are you starting a Vocational Education (VE) program in semester 1 2018?
Register for Orientation and meet your classmates, professional staff and teaching staff; enjoy free food and games; and receive some need-to-know information to get you off on the right foot in your first semester.
The day's activities:
10am: Welcome to the College
A welcome to the College of Business, with a student panel discussion to find out from fellow students what you should know.
11am: Welcome to your Program
Learn some more details about your particular program, what to expect and meet teaching staff.
12pm: Lunchtime fun!
Join us in the Alumni Courtyard for food, games, meeting new friends and a chance to have a chat with a number of staff.
From 2pm: Campus Tour
Join a campus tour to find out where all the hotspots and help points are
We look forward to seeing you on campus!