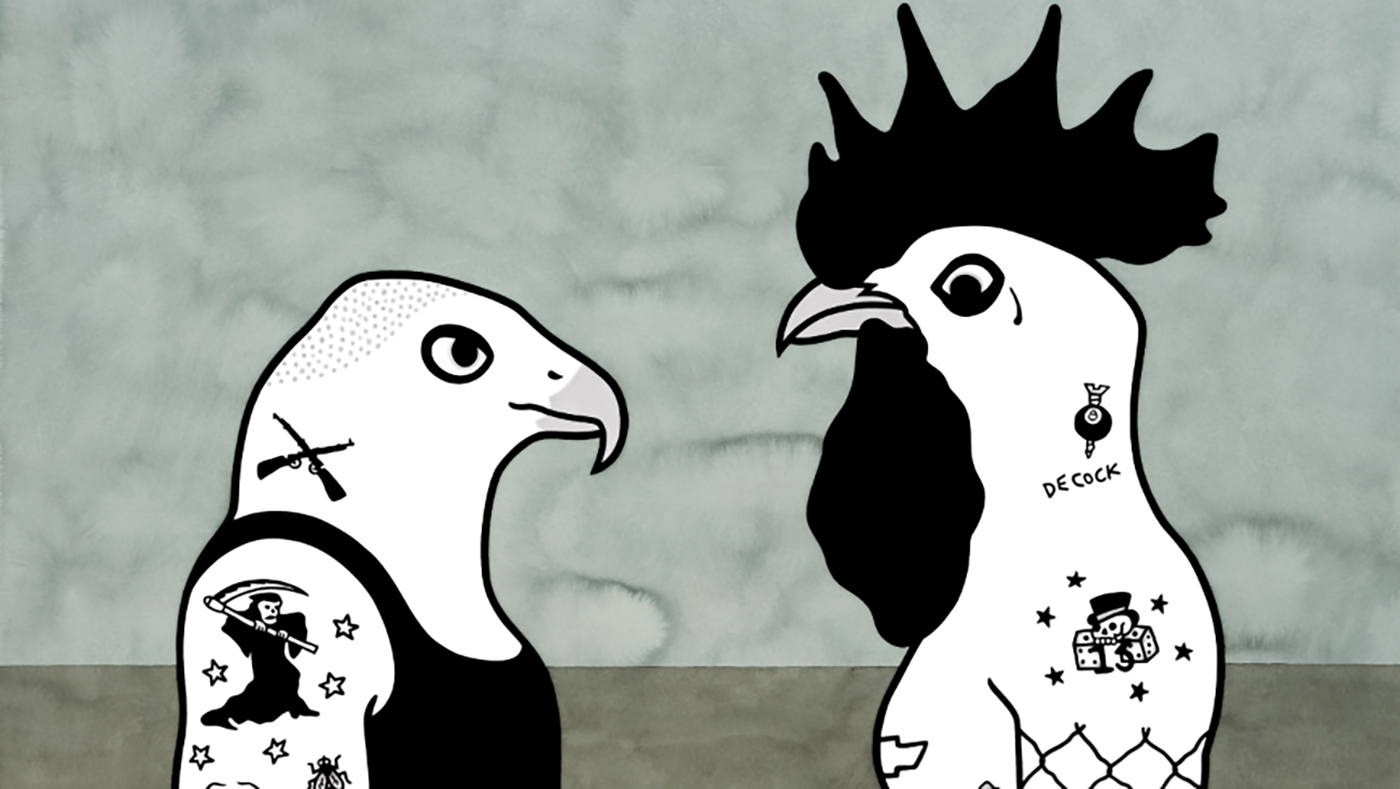 Animal Instinct: Rona Green artist talk
Join us in conversation with one of Australia's most celebrated printmakers, Rona Green, as she discusses the world of printmaking as part of RMIT Gallery's exhibition My Monster: The Human Animal Hybrid.
Join us for a discussion with celebrated printmaker, Rona Green, about the world of printmaking, from cutting, carving, and treating, to inking and pressing.
Green's street wise, anthropomorphic prints, paintings, poppets and drawings explore ideas about the nature of individuality and are both human animal, and animal human. With a nod to Egyptian art, science fiction, B-grade movies, secret societies, tattooing traditions, combat sports, subcultures and the animal kingdom, hear Green discuss her long fascination with the hybrid forms.
Image: Rona Green, Shitehawk vs Dirck 'Foo-Foo' De Cock, 2015, hand coloured linocut,72 x 108 cm