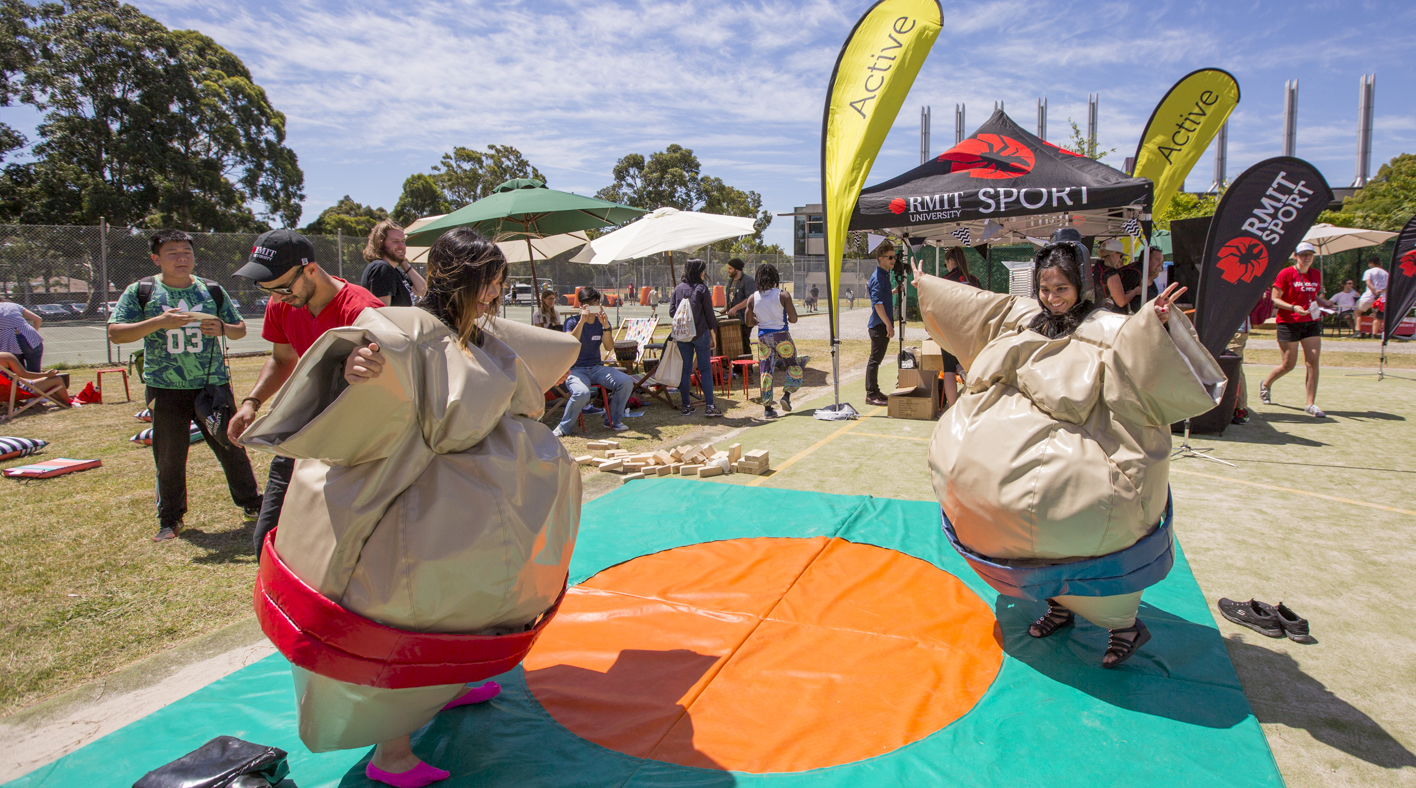 Welcome to semester 2, Bundoora students!
Whether you are new or returning, this is a great way to kick off the start of semester. Take the chance to meet new people and discover more about student life activities, careers, volunteering and student services that could come in handy now or into the future.
Grab some free food, and enjoy all Bundoora has to offer on Welcome Day, including:
Find out about:
· the Library (discover how you can win a $500 voucher, with Library Quest)
· Careers advice: how to make yourself more employable, find work, plan your career
· global study and work
· how you can take part in sport: social sport, clubs, representative sport
· cheap trips and tours throughout Melbourne, a great way to meet new people
· creative arts programs
· getting your tech set up, with Information Technology Services
· Catalyst magazine
· Safer Community / Student Wellbeing and Inclusion
· creating a start-up, with RMIT Activator
· find a student study mentor with SLAMs
· CANVAS, your learning management system
· RMIT Connect, for any admin questions or student support
· RMIT University Student Union
· RMIT Sports Centre: join the gym, take part in group fitness, play sport
· RMIT Health Clinic.
Check out offerings from Vodafone and Medibank. Meet new people, and partake in the following activities:
· snap pics with your new friends in the green-screen photobooth or inflatable snow globe
· walk the plank, virtual-reality style
· get up close and personal with native animals
· play snookie ball (soccer snooker)
· take part in bungee run.
Join a club, one of the best ways to get involved and make lifelong friends:
· Badminton
· Basketball
· Cheerleading
· eSports
· Futsal
· ITF Taekwondo
· Outdoors
· Snow sports
· Soccer
· Surfing
· RESA
· RMIT Biosciences Society
· AIESEC in RMIT
· Bangladeshi Association
· Malaysian Association (RUMA)
· RMIT Filipino Students Association
· RUSH
· ALP (Labor)
· Fossil Free RMIT
· Christian Union
· PlanetUNI RMIT.
Register now! We'll send you a reminder email closer to the date.
Just be sure to enter the event with the barcode you'll receive when you register (printed or on your phone).