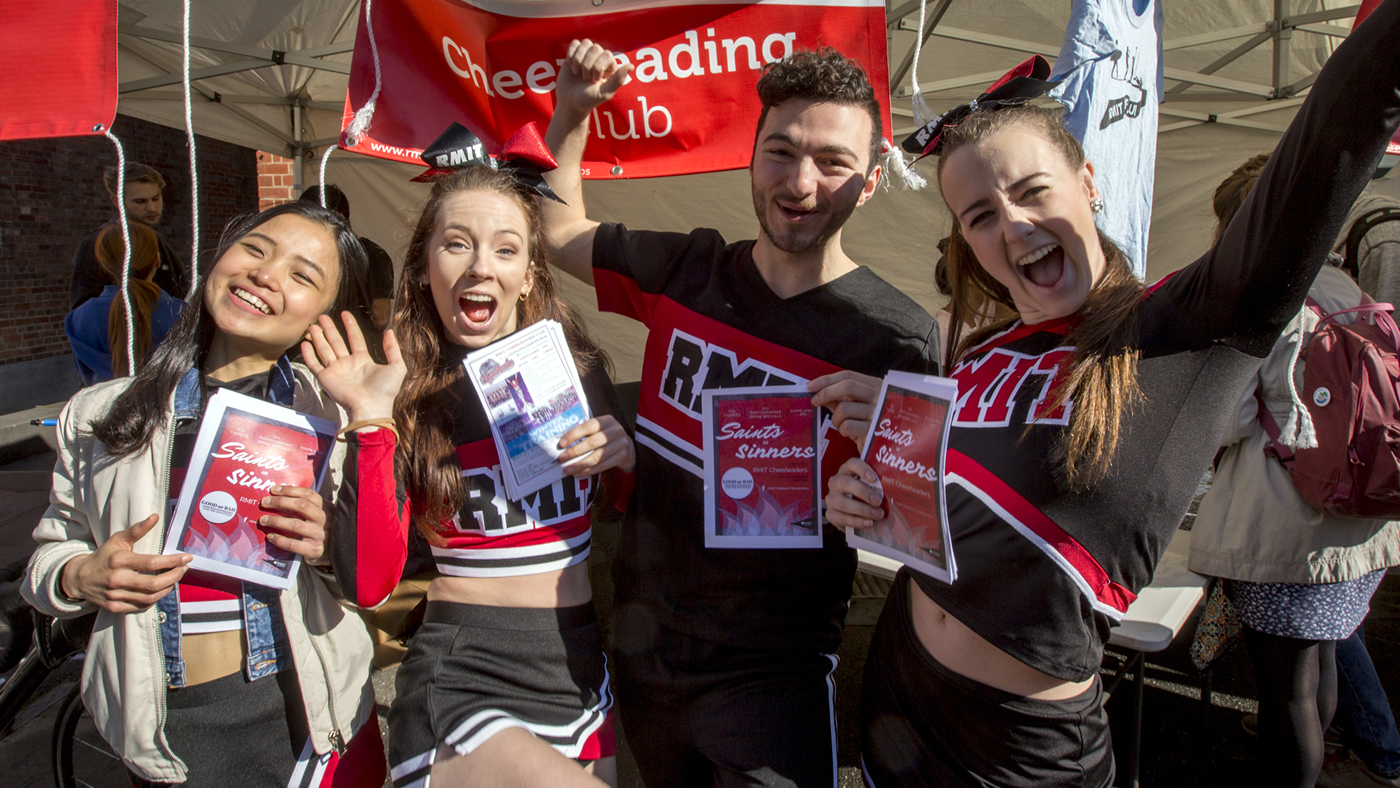 City Welcome Day: VE and AD
Welcome to your campus, new vocational education and associate degree students!
Don't miss this orientation event in your first week of semester. It's Welcome Day: one of the biggest events on the RMIT calendar. You might know it better as 'O-week' or 'Orientation 2018'.
· This is your opportunity to meet new people and learn more about student life activities, careers, volunteering and student services that could come in handy now or into the future. Grab a free coffee and some food, then find out more.
· Take part in mini golf or snap some photos with your new friends in our inflatable photo booth. If you have ever wanted to sit in a fully inflatable electric race car, wish granted! Our students have built one, be sure to check it out.
· Explore the recently renovated 'New Academic Street', its amazing facilities designed to take your student experience to the next level.
Find out about:
· the Library (discover how you can win a $500 voucher, with Library Quest)
· Careers advice: how to make yourself more employable, find work, plan your career
· global study and work
· how you can take part in sport: social sport, clubs, representative sport
· cheap trips and tours throughout Melbourne, a great way to meet new people
· creative arts programs
· Catalyst magazine
· RMITV
· Safer Community / Student Wellbeing and Inclusion
· creating a start-up, with RMIT Activator
· find a student study mentor with SLAMs
· CANVAS, your learning management system
· RMIT Connect, for any admin questions or student support
· RMIT University Student Union
· Ngarara Willim Centre for Aboriginal and Torres Strait Islander Peoples
· accommodation options, including RMIT Village.
Check out offerings from:
· Medibank
· Rail Projects Victoria (Melbourne Metro Rail Authority)
· Victoria Police.
Sign up for a club, one of the best ways to get involved at RMIT and make lifelong friends. Chat to the following clubs on the day:
· Badminton
· Basketball
· BJJ
· Dodgeball
· Fencing
· Futsal
· Outdoors
· Soccer
· Surfing
· Tenpin
· Business Student Association
· Electric Racing
· SASSE
· SWITCH
· AIESEC in RMIT
· Bangladeshi Association
· Hong Kong Student Association
· Italian society
· Japan Club
· RMIT Filipino Students Association
· ALP (Labor)
· Greens
· Socialist Alternative
· Blockchain Club
· Fossil Free RMIT
· Greening RMIT
· Christian Union
· OCF RMIT.
Register now! We'll send you a reminder email closer to the date.
Just be sure to enter the event with the barcode you'll receive when you register (printed or on your phone).
New to RMIT or City campus?
Whether you're new to City campus, or coming back for more, check out the following tips:
Find out more on Facebook
Don't forget to follow RMIT Students Facebook for the latest news, events and giveaways on campus. While you're there, check out the fun from last semester's Welcome Day!