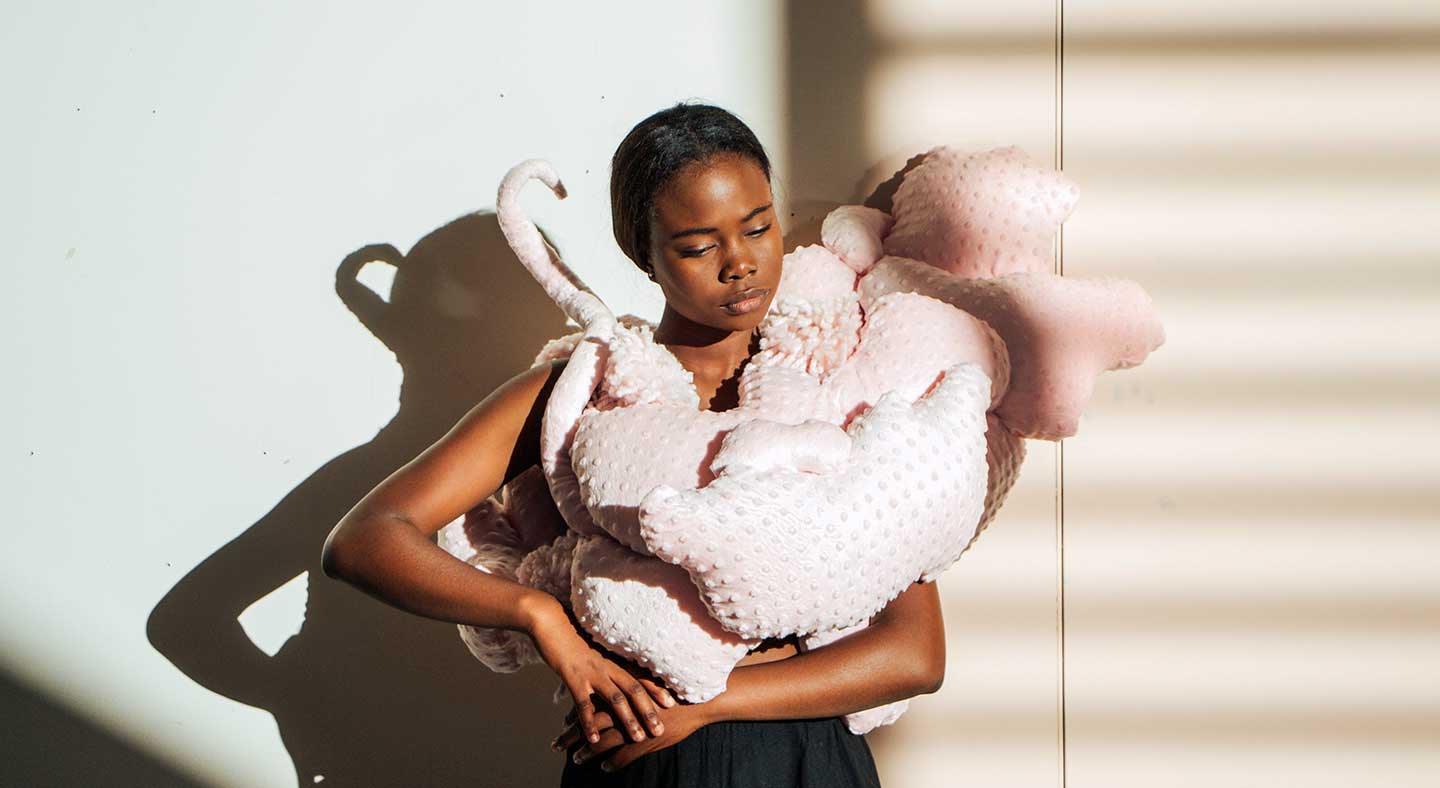 Annual fashion and textiles exhibition: The edges in between
Each year, RMIT partners with Melbourne Fashion Festival to showcase the talent of our students on an international stage.
This year guests are invited to explore what occurs at The edges and in between as part of the RMIT 2018 fashion and textiles exhibition.
Located at First Site Gallery, the exhibition will feature the works of 15 student artists and designers using contemporary practices to traverse systems of duality around the self, object, gender, identity and displacement.
Where:
First Site Gallery
RMIT Storey Hall Basement
344 Swanston St, Melbourne
When:
7 – 23 March, 2018
Opening night: Tuesday 6 March, 6pm – 8pm
Panel discussion: Tuesday 13 March, 6pm – 7.30pm. Join panelists John Brooks, Kate Just and Lisa Waup as they discuss identity and interdisciplinary practices in action (moderated by Hannah Presley).
In Conversation: Tuesday 20 March, 6pm – 7pm. Ana Petidis with Adele Varcoe
Curated by:
Ana Petidis, Brigid Hansen and Meg McLennan.
Exhibiting artists:
Betty Liu, Bridget O'Rourke, Camille Thomas, Caroline McMillan, Gwan Tung Dorothy Lau, Jw Lowe, Liming Zhong, Margie McJorrow, Minna Loft, Mohsen Meysami, Rochelle Fitzpatrick, Sang Thai, Selina Hegarty, Sharon McEntee and Thao Nguyen.
Download exhibition catalogue here.