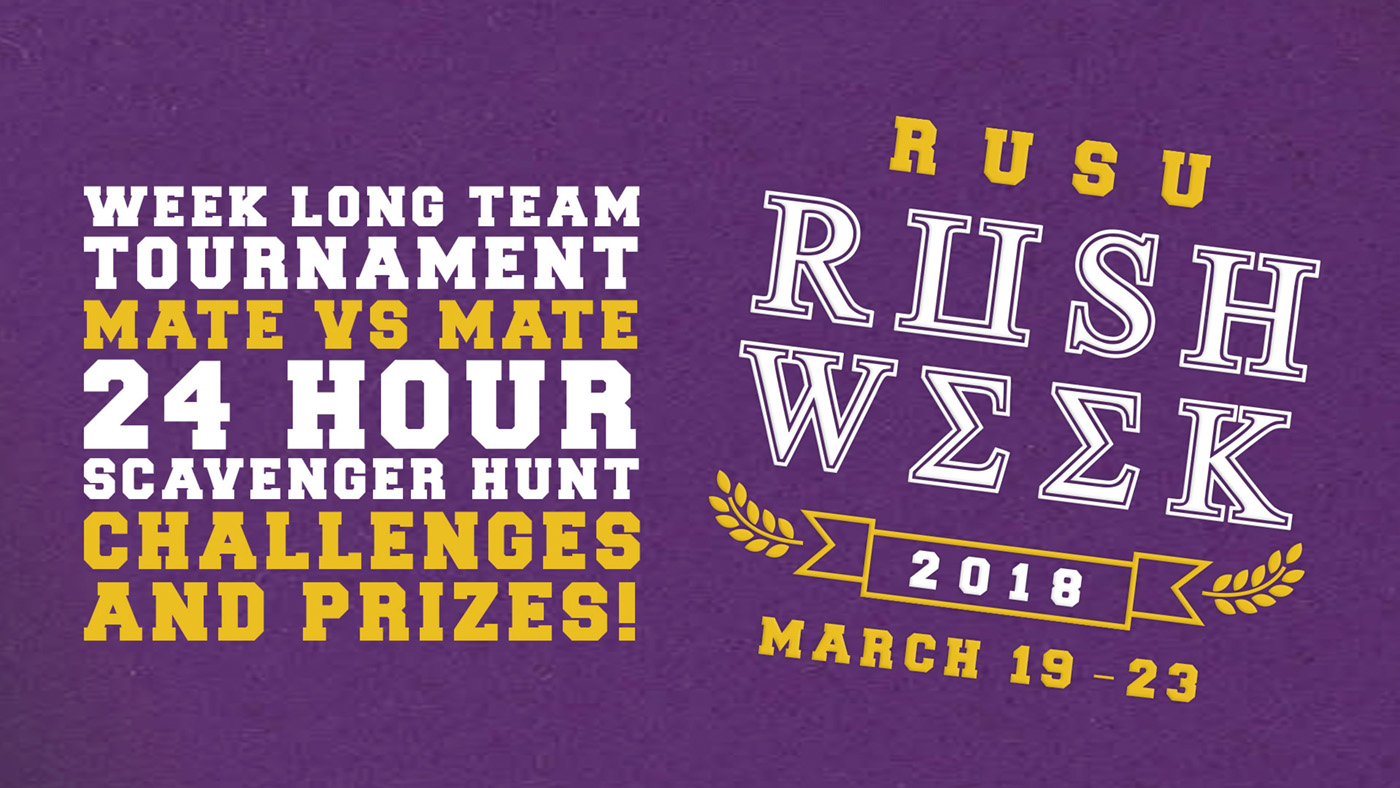 RUSU RUSH week 2018 - 19-23 March
Sign up now and get involved in a week of competitions, challenges and teams fighting for glory!
Rush Week the 5-day team tournament for you and your friends is back! Get together a team of 6-20 people for March 19-23.
Cost? ITS FREE!

★Monday★

Amazing Race around City Campus
★Tuesday★

Human Hungry Hungry Hippos, Pass the Parcel, Trivia night and more!
★Wednesday★

Get ready to get wet is the best hint we can give you! Pub crawl as well!
★Thursday★

Spicy Food challenges and physical challenges!
★Friday★

A closing ceremony to be remembered!
Be prepared to take on your mates. Expect a 24 hour scavenger hunt. Prizes to be won! What are you waiting for?