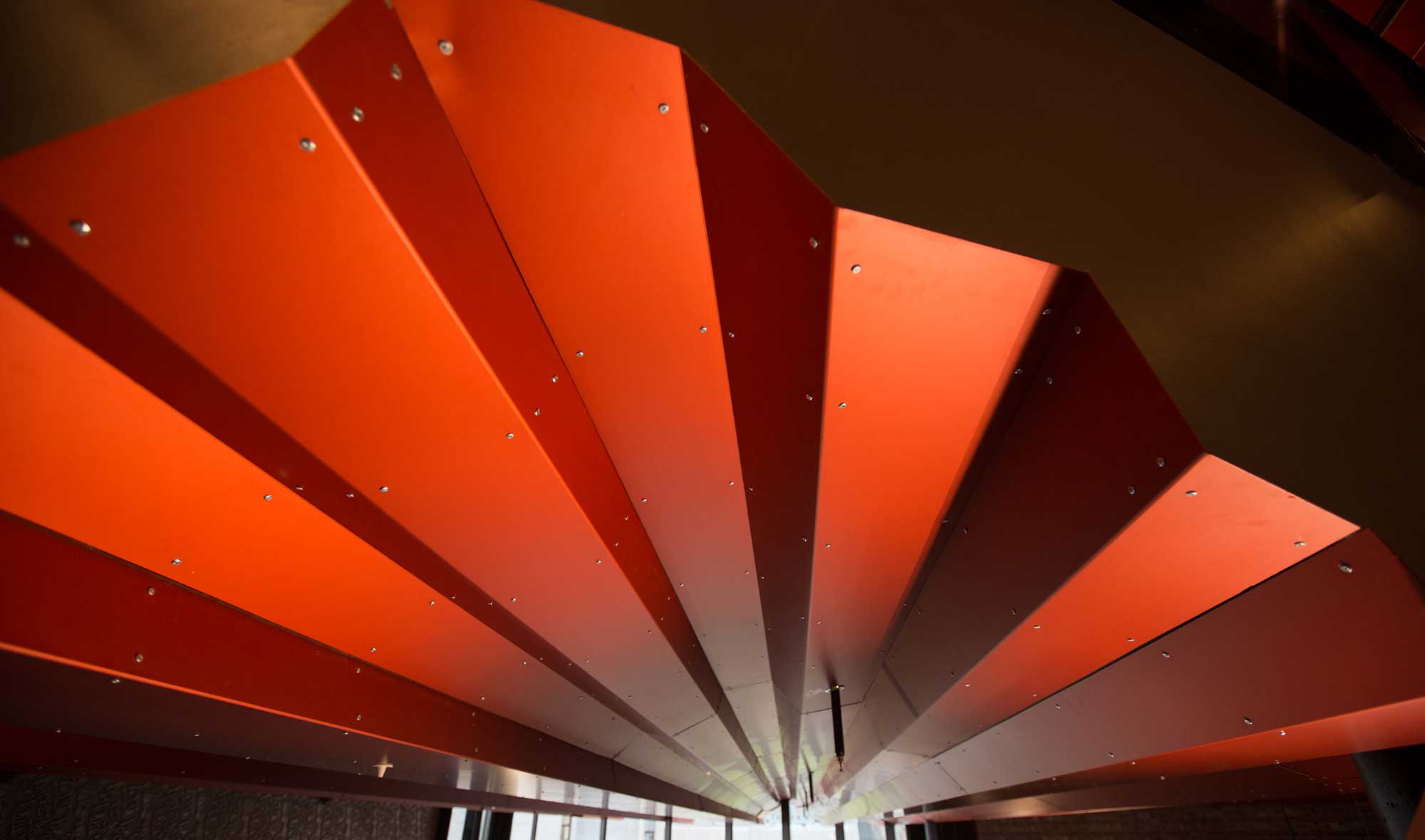 Future Ready Day - College of Business
The College of Business Future Ready Day is an exciting all-day event helping you on your path to your future career success!
Gain a competitive edge by participating in a wide range of careers and wellbeing initiatives, while enjoying free massage, food, coffee and great music!
Join us for a day of:
Industry resume review checks
Global study and work experience advice
Mock interviews and job searching strategies
Entrepreneurship advice
Business Student Clubs and Associations
LinkedIn profile checks
Assignment writing advice
Wellbeing and Mindfulness workshops
Professional LinkedIn photo session
This event is open to all students within the College of Business, including the Schools of Accounting, Economics, Finance and Marketing, Management, Business IT and Logistics, Vocational Business Education and Graduate School of Business & Law.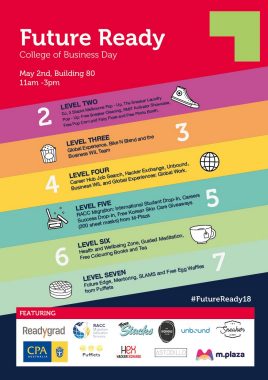 Level two
DJ, 3 Stacks Melbourne pop-up, the Sneaker Laundry Pop-up: Free sneaker cleaning, RMIT Activator showcase, Free popcorn and fairy floss, and Free photo booth
Level three
Global Experience, Bike N Blend and the Business WIL team
Level four
CareerHub job search, Hacker Exchange, Unbound Business WIL and Global experiences; Global work
Level five
RACC Migration: International Student drop-in, Careers Success drop-in, Free Korean skin care giveaways (300 sheet masks) from M-Plaza
Level six
Health and Wellbeing Zone, Guided mediation, Free colouring books and tea
Level seven
Future Edge, Mentoring, SLAMS and Free egg waffles from Pufflets