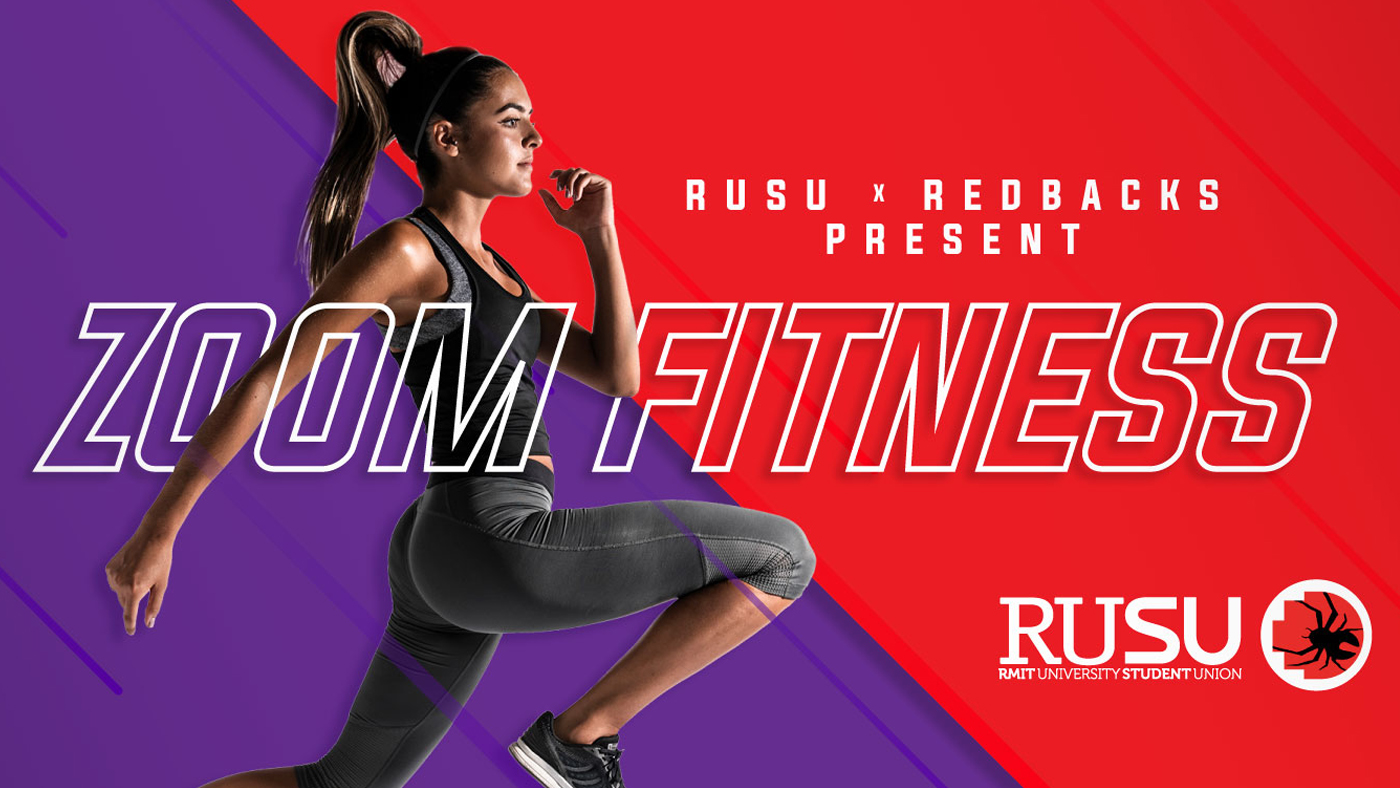 RUSU x Redbacks: ZOOM Fitness
Get active at home with RUSU x Redbacks Zoom Fitness!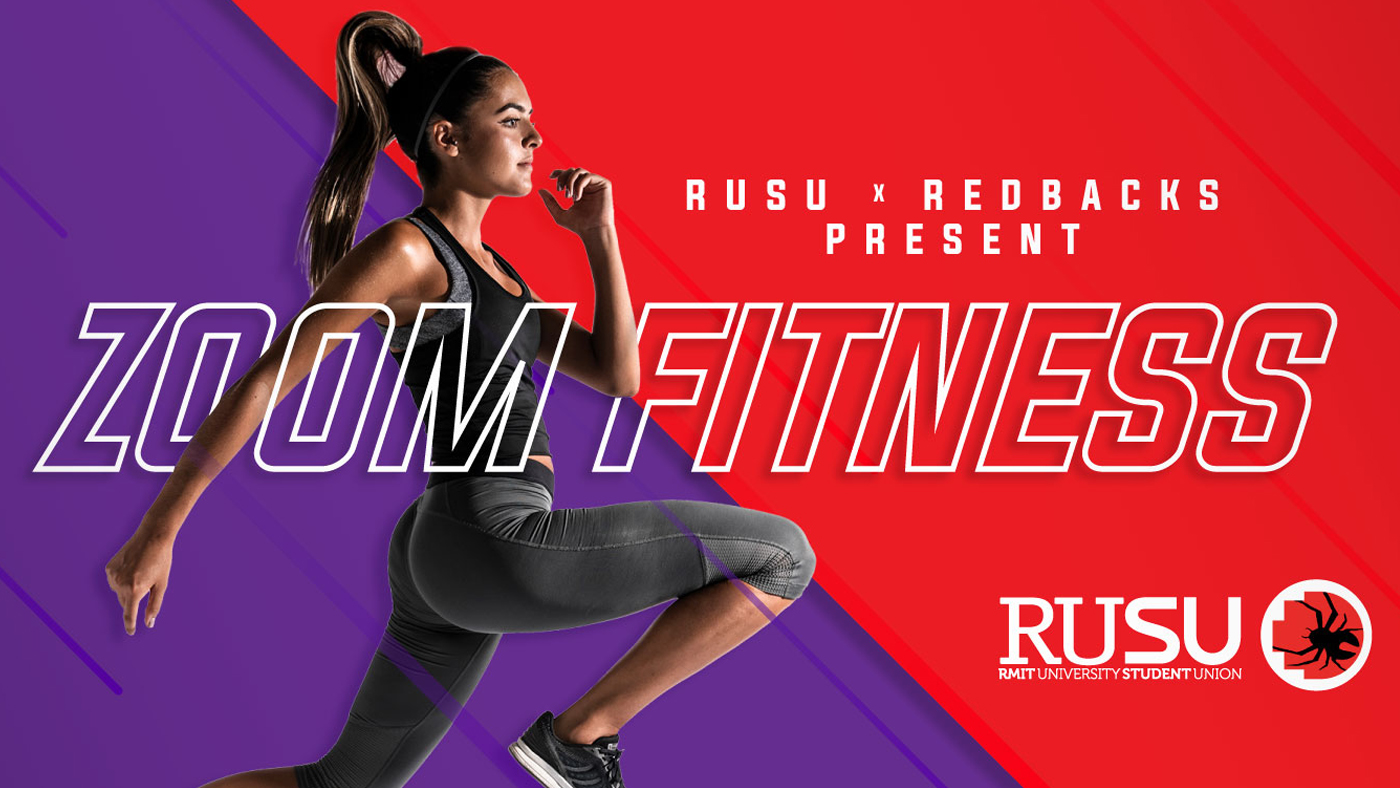 Stay active, fit and healthy with RUSU & RMIT Redbacks online fitness sessions. Free, every Tuesday!

About this Event

Join RUSU and RMIT Redbacks for a free, online fitness class, each and every Tuesday during semester two! Check out the schedule below, commit to stay fit, and sign up for one or all of the sessions.
Schedule:

11th August (Week 4) - Full-body Bodyweight Workout
18th August (Week 5) - Strength Workout @ Home (Upper Body)
25th August (Week 6) - Strength Workout @ Home (Lower Body)
1st September (Week 7) - Cardio Circuit – Getting the blood pumpin'
8th September (Week 8) - Resistance Band Superset
15th September (Week 9) - HIIT (High Intensity Interval Training)
22nd September (Week 10) - Study Break: Yoga
29th September (Week 11) - Study Break: Dancing / Zumba
6th October (Week 12) - Study Break: Guided Meditation / Stretching Session
13th October (Week 13) - Exercising for Stress Relief