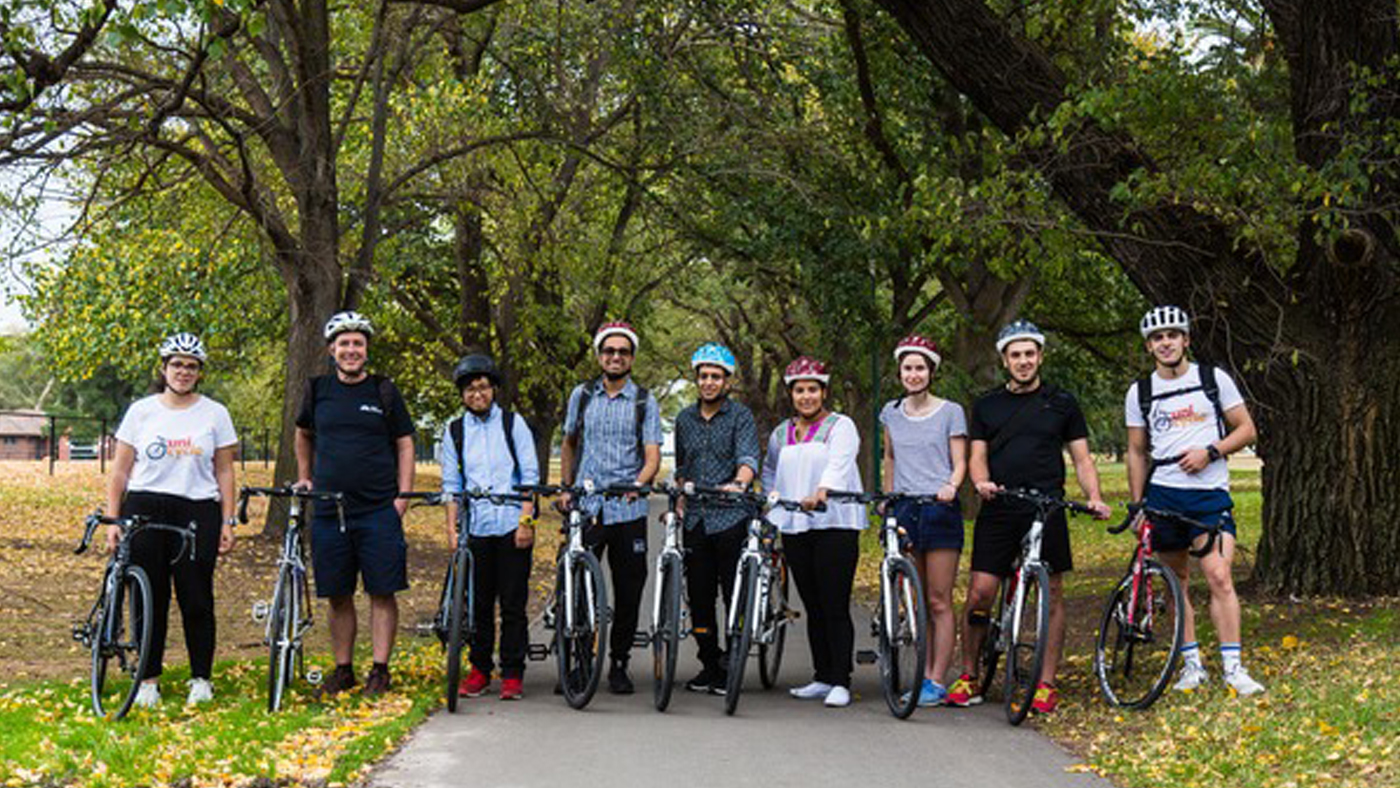 Social rides with RMIT Cycling (Sunday and Tuesday)
Every other Tuesday and Sunday until 25 May!
Alternating Sunday morning and Tuesday afternoon active outdoor social rides with the RMIT Cycling Club.
Join other RMIT students and get active with social rides with the RMIT Cycling Club fortnightly on Sunday (Beginner skill level riders) and Tuesday (Intermediate skill level riders) exploring some of Melbourne's great cycling paths and routes.
We'll explore the network of bike paths and bike-safe roads throughout the inner city and its surrounds, with routes taking us to Albert Park, Royal Park, Kew Boulevard, Beach Road, the Capital City Trail and many more locations.
Rides return to the Bike Hub and we'll go to a local cafe or restaurant either en-route, or after the ride.
Bring your bike, helmet, a lock, water bottle and a face mask.
Days and times
Every second Sunday: 8:30am-11am
(all skill riders, including beginners)
RMIT Cycling Sunday Morning Social Ride details
Every second Tuesday: 8:30am-11am
(intermediate to experienced riders, average distance of 25-50km over a couple of hours)
RMIT Cycling Tuesday Afternoon Social Ride details