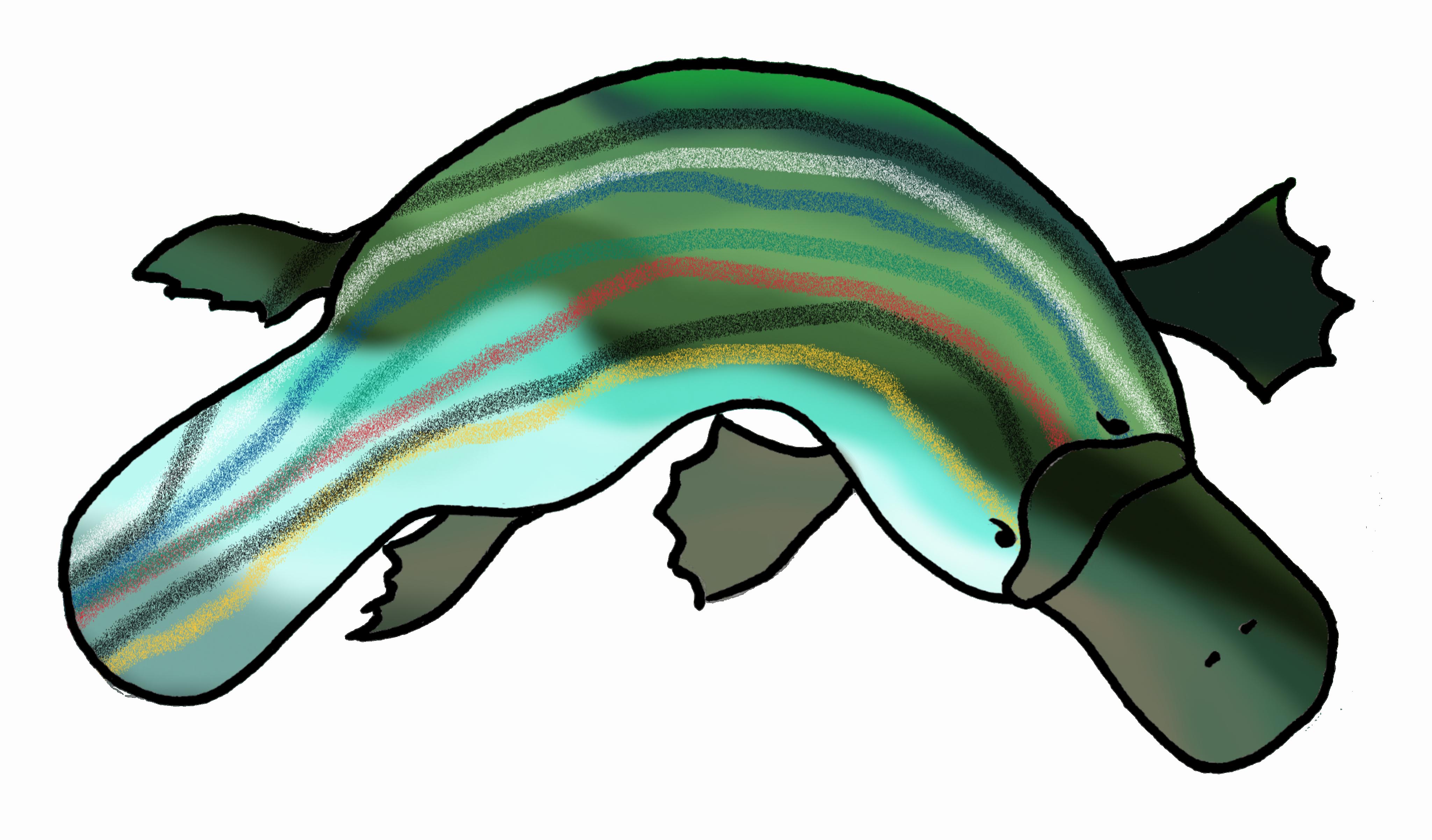 Design your own Platypus
Join the Journey of mapiyal by adding your own platypus to The Burrow.
The Journey of Mapiyal, the Solidarity RMIT community art project
Mapiyal (Wemba Wemba language) means platypus
Join the Journey of mapiyal by adding your own platypus to The Burrow.

No matter where you are, you can join mapiyal on city campus by adding your very own design. Simply follow the instructions below:
What to do:
Download one or all of 6 platypus templates. (Below)
Decorate your platypus. You may do this digitally or print out. *Come up with a design that relects your own identity.
Create as many platypus' as you like.
Take a photograph of your platypus, or simply save a digital copy, which will become a part of the animation to inhabit The Burrow after mid semester break.
Upload the digital copy at: https://forms.office.com/r/Vt9hDi8jLu
Keep your mapiyal to remind you of the creative pledge you have made in solidarity with Aboriginal and Torress Strait Islander communities.
Keep an eye out on our socials at mid sememster break to see mapiyal come to life as the animation
*There is a long and storied history of Indigenous art, a lot of which to this day, retains its local and cultural significance. Due to the significance of these practices and methods with local groups and nations, to replicate these practices without permission or consultation risks veering on the side of cultural appropriation.


Download your platypus to colour
This Solidarity Art Project is the second collaboration between RMIT Student Life and RUSU and includes consultation with Ngarara Willim. Championed by RUSU Indigenous Officer Kimberly Lovegrove, Solidarity Art Project creatively communicates the value of respect and solidarity for Aboriginal and Torres Strait Islander communities and for people from all backgrounds to feel safe on campus. 
By joining the journey, you are helping RMIT to acknowledge and claim space for Aboriginal and Torress Strait Islander communities. During the workshop, we encourage you to have constructive conversations about the important issues of solidarity and respect.
COVIDSafe campus protocols
If you're coming to campus, you must complete mandatory COVIDSafe protocols beforehand, including having a
student card.