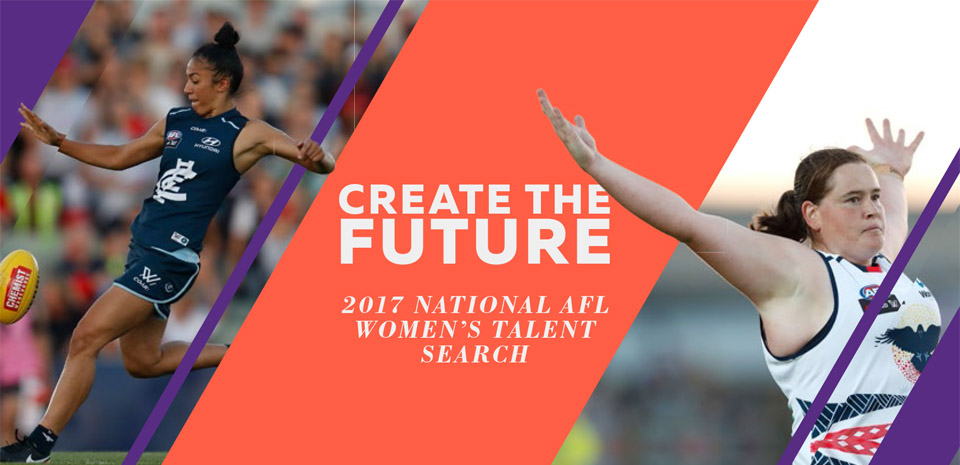 National AFL Women's Talent Search
The search is on! If you think you have what it takes to create the future and be an AFLW star, take part in the 2017 National AFL Women's Talent Search this Saturday.
The League is searching for players currently active in other sports and you'll be picked out based on your key skills and potential.
Your agility, awareness and competitiveness will be assessed alongside skills like kicking, marking and decision-making.
If you're successful during the search you will be offered a place in state league academies and teams.
With the excitement of the first year of the NAB AFL Women's competition, it's an amazing opportunity for talented athletes to make a name for themselves in Australian Sport.
And as an RMIT student you'll be joining a legacy of successful AFLW players.
Register now at womens.afl/talent.
When: Saturday April 8, 9am to 12pm.
Where: Maribyrnong Secondary College, River St, Maribyrnong.