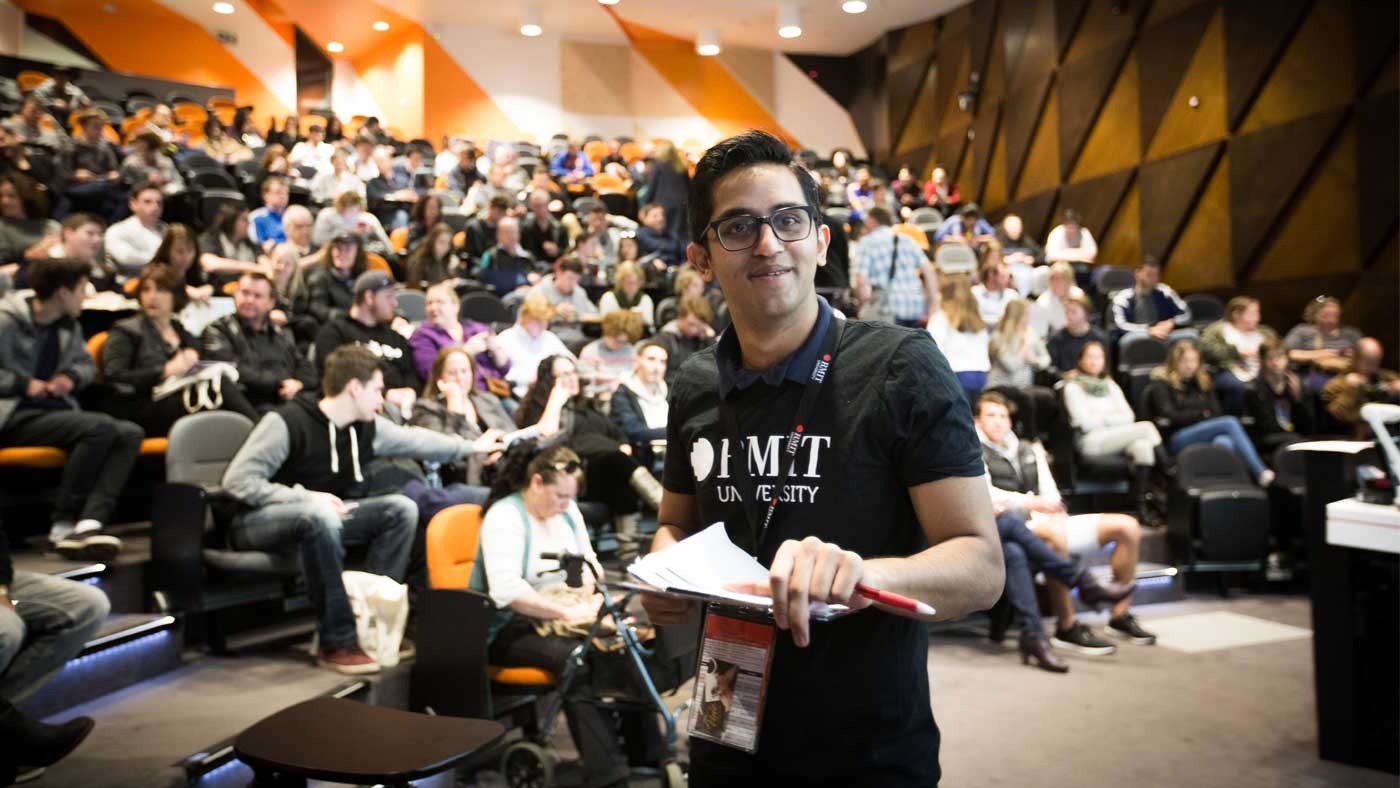 Nominations now open for RMIT Council
Gain valuable organisational experience, and develop your professional and leadership skills as the student member of RMIT Council in 2018! This is your opportunity to participate directly in University decision-making at the highest levels. If this sounds interesting, read-up on what you need to know and nominate today!
What is RMIT Council?
Is the governing body of the University
Has the general direction and superintendence of the University
May exercise all the powers, functions and duties of the University.
Eligibility to Nominate
Candidates must:
1. be currently enrolled in Australia at least part-time (0.5 EFTSL over the course of the year) and
2. have been enrolled as a student of RMIT University for at least one year as at 1 November 2017.
Information for Candidates
All students considering nominating are invited to attend Information Sessions addressing the role of a Council member, including commitment, responsibilities, remuneration, training and further requirements. These sessions will be held:
Thursday 17 August, 1.30pm to 2.30pm
Building 10, Level 6, Room 63 (Megaflex)


Friday 18 August, 9.30am to 10.30am
Building 1, Level 2, Room 17 (The Chamber)
Further details can be seen on the University Elections page (login required).
See also the Information for Council candidates page for more information (login required).
Nomination Period
Nominations are now open and will close at 12pm noon Friday 18 August 2017.
How to Nominate
Candidates may self-nominate by completing and submitting the online Nomination Form before the close of nominations.
Candidate Photo and Statement
Candidates may submit a photo and a statement of no more than 350 words in support of their candidacy. Statements and photos may be submitted via the online Nomination Form.
Withdrawal of Nomination
A nominee may, no later than one academic day following the close of nominations withdraw their nomination by notice in writing to the Returning Officer via elections@rmit.edu.au.
Contested Election
In the event of a contested election a draw for positions on the ballot paper will be held at 10am on Monday 21 August. An Attendance Ballot will be held from Monday 4 September to Friday 8 September alongside the 2017 RMIT University Student Union (RUSU) Elections.