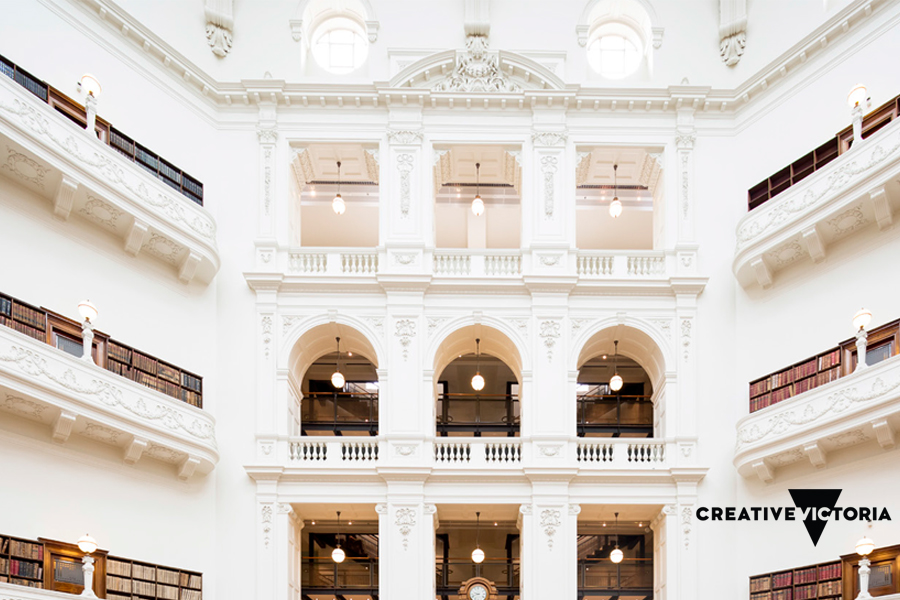 Creative Fellowships at the State Library
It doesn't matter if you're an artist, filmmaker, writer, musician, or if you just have a creative streak to put to good use, this is a great opportunity to put the Library's vast resources behind your ideas.
The fellowship program is one of the most substantial in Australia and this year 15 fellowships are offering experience in children's literature, Ukranian studies, performing arts, visual arts and a fellowship to commemorate the centenary of WWI.
For the first time as well, a new Digital Fellowship is being offered to innovate the use of the Library's digital collections and data.
Past fellowships have produced major exhibitions, public art installations, documentaries, books, graphic novels, plays, musical scores, interactive games and loads more creative projects.
An information night will be held 6pm on Tuesday 28 February at State Library Victoria.