Global paid internship applications now open
You can undertake for-credit and paid work experience, traineeships and research with more than 100 global companies through RMIT's International Industry Experience and Research Program.
Put theory into practice working with global leaders in engineering, infrastructure and transport. Past students have been involved in projects such as:
● Rolls-Royce F136 jet engine program for the Joint Strike Fighter Aircraft (USA)
● EADS Space Transportation laboratory experiments for a life support system prototype for the international space station (Germany)
● Airbus developing computer based tools to estimate the weight of landing gears and engine pylons for the early stage of aircraft design (Germany).
Current partner companies include big names such as Airbus, EADS, Bentley Motors, the Siemens Group, Nestle, Robert Bosch, Volkswagen, BMW, and the Rolls-Royce group in Europe, Asia and North America.
Applications for 2018 RIIERP placements are open until 28 July 2017. You can find out more at an information session or read some student stories to hear what it's like.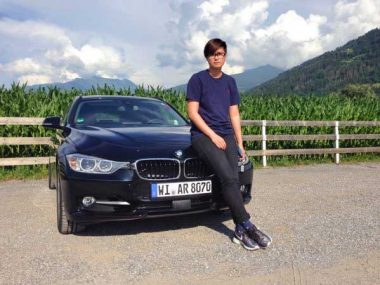 Nicolette interned at DENSO Automotive through the RIIERP program.
Who is eligible?
You are eligible for RIIERP if you are enrolled in any RMIT award program. The majority of opportunities exist in engineering, however additional opportunities exist for the right candidates in logistics, IT, marketing and other areas. To qualify for an interview you must:
● have a grade point average (GPA) is 2.0 or higher; and
● be in at least the third year of your 4 or 5 year program; or
● be in at least the second year of your 3 year program; or
● be undertaking a postgraduate program.