Fastrack Innovation Program now open for students
Calling innovators, creators, and change-makers!
As an RMIT student you're invited to enter the University's world-class innovation program, where you'll come up with unconventional and creative solutions to real world challenges.
Fastrack is a 13-week high intensity program, where cross-disciplinary student teams work with industry experts across innovation, design, business and technology.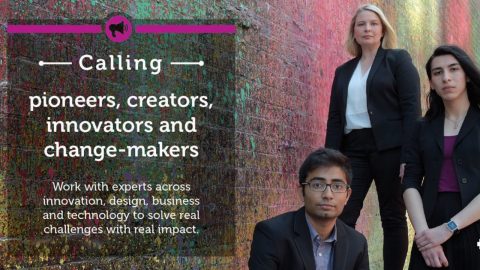 To bring you this experience, the program has partnered with ANZ, Victoria Legal Aid, the Federation of Community Legal Centres, Deloitte, Isobar, SEED, and The Difference Incubator.
Fastrack is now offered as a Semester 2, 12-credit point elective for undergraduate and postgraduate students across all RMIT colleges. Applications close 21 April.
To find out more and have your questions answered, register via Eventbrite to attend the Student Information Session on Friday 7 April.
Or you can visit the Fastrack webpage and apply now.
You don't need to be business or tech savvy to apply – you'll learn and have access to the skills you need throughout the program.
This is your chance to ignite your potential and make your mark!