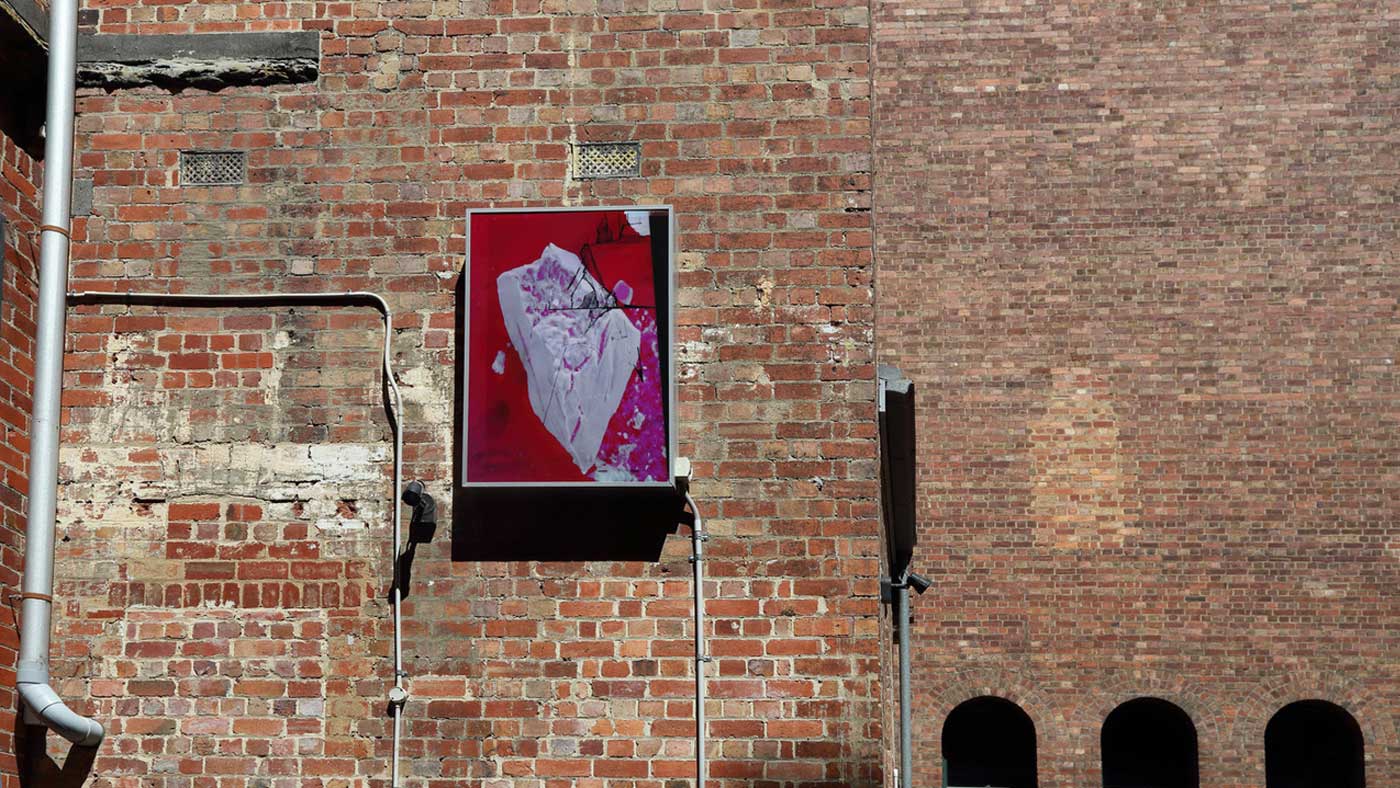 Art vs Science: New Open Air Gallery in Rodda Lane
Launching on 10 May, Urban Animators and Wonderment Walk Victoria have commissioned Empire of Dirt, a unique collaboration between RMIT artists and scientists.
The new temporary public artwork by artist James Geurts explores the darkness and complexity of the living earth beneath our feet. Produced by Geurts alongside Distinguished Professor Andy Ball, the piece considers the restructured earth of RMIT's New Academic Street through a series of light box displays.
Emerging from RMIT's Centre for Art Society and Transformation, the Empire of Dirt project was designed in collaboration with a number of partners, including Carbon Arts, RMIT's New Academic Street's Urban Animators: Living Laboratory program, to test public art's role in bringing science and sustainability conversation to a broader audience.
Featuring site drawings and imagery produced from the lab, the installation proposes a future, hybrid ecology influenced by humans and technology. Empire of Dirt forms part of Wonderment Walk Victoria's growing open air gallery, which endeavours to combine science, mathematics and art to engage passers-by with wonder, delight and curiosity.
So if you're walking through Rodda lane in the next few weeks delighted and curious, now you'll know why.
Launching Wednesday 10 May, the exhibition will stay in Rodda Lane up until 17 June.