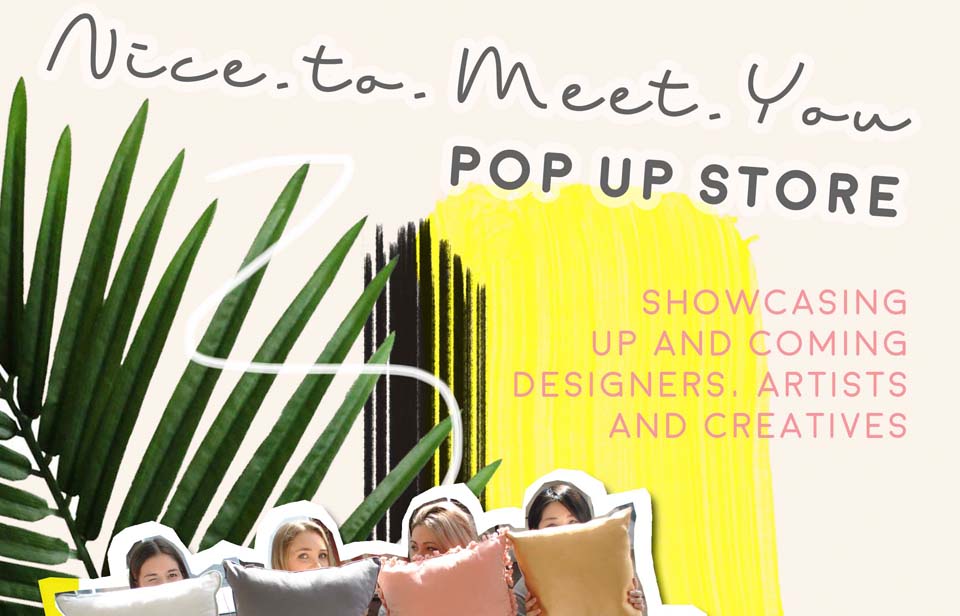 Fashion Student pop-up store open this week
The store, aptly titled Nice to meet you, will open Thursday 11 May in Building 80, Level 1 and will continue to pop-up until Thursday 18 May.
The final year honours students are looking to show the full force of Melbourne's creative talent, allowing you to see where design and art are heading in the future.
The fashion designers, photographers, artists and musicians taking part will also be creating their pieces up close and personal so you'll be able to interact with art in-the-making.
"Connecting the product and creator in a friendly and inviting way for passers by is the ultimate goal", said team member Quan Zou.
"It will be a great opportunity for fellow creative artists in Melbourne to gain exposure. We'll even have tea so people can come in and really have a chat."
So if the only thing stopping you from engaging with your local artists was lack of tea, now you have no reason not to check it out.
For more information and to stay updated check out the Nice to Meet you Facebook page.
Nice to meet you Pop-up Store
Level 1, Building 80
445 Swanston Street, Melbourne VIC
Thursday 11 May: Opening night 5 to 7pm (welcome with alcohol and nibbles)

Friday 12 May: 11.30am to 2.30pm and 4.30 to 6.30pm
Tuesday 16 May: 11.30am to 2.30pm and 4.30 to 6.30pm
Thursday 18 May: 11.30am to 2.30pm and 4.30 to 7pm