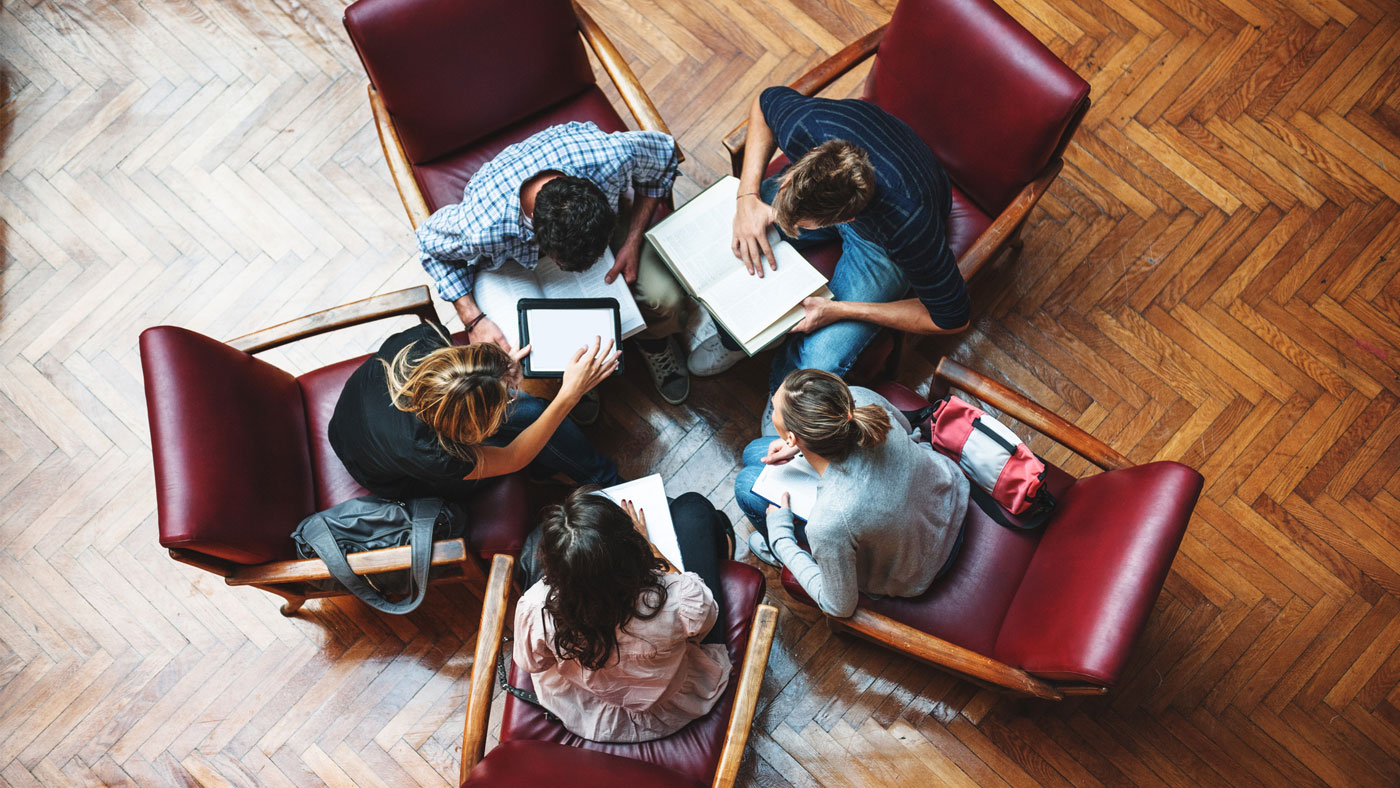 SWOT VAC can be a curse in disguise. You have a whole week before your exams start, with no 8.30 lectures to rush to and no more assignments to stress over. But with great power comes great responsibility and before you know it, your time will be up and you're still on the first page of "Semester 1 Revision Notes". So here's 10 little ways you can make sure you get the most out of this week.
1. Give yourself a routine
If you go straight into holiday mode, stay up late and get up at noon then you're not making the most of SWOT VAC. This is the time when you need to be sharp and alert for a good 7.2 hours a day. Get out of bed early, study for the amount of time you already decided on between you and your revision Gods, and THEN STICK TO IT!
2. Reward yourself when you reach your studying milestones
Read a whole chapter without stopping? Have a Snickers. Made it through a problem set without making a mistake? Give yourself some TV time. All work and no play can do more harm than good sometimes. If you can reward yourself for working hard throughout the day, then you're on the right track.
3. Eat well
This goes without saying but very few people feel good sitting an exam or studying with nothing but a Big Mac and a Red Bull to keep them going. Make sure you're eating three full meals a day with some fruit and vegetables in there as well. Your brain will work better when it's well fed.
4. Turn off distractions
Just when you think you're on a roll, you'll get a notification that will pull you into the endless void of social media. Twitter, Facebook, Instagram, Netflix and many more distractions are all waiting for you…. AFTER your exams! Unless you're in one of your designated reward breaks, turn off your phone and stick to your revision. You'll thank us when it's all over.
5. Re-write your notes
You might think that if you've made one set of glorious, all-encompassing revision notes then you've done all the work you can do. That's just not true. You'll find you can remember your notes far better if you hunker down and re-write them. Use different colours and formatting if you'd like, but actually re-writing your wisdom nuggets instead of just re-reading them can make all the difference when you're trying to remember that one tiny detail in your exam.
6. Tease the pigeons at the State Library
Studying during SWOT VAC can be really really stressful, especially when that's all you're doing for a week. If you're on City campus, a good way to get back some control is to pretend to feed the pigeons in front of the State Library. They need some crumbs like you need a HD, but this time you have all the power.
7. Take regular screaming breaks
No one should underestimate the power of a good scream into the ocean, into a pillow or into a New Academic Street construction site. If you don't let out some of your pent up study aggression somehow then it will make for angry studying which makes for a sad SWOT VAC.
8. Work together to make a study scavenger hunt
Don't be afraid to ask for help or get friends involved with your revision. If your mind works better when you're active, get one of your classmates to write down some questions and place them around campus with clues on how to find the next one. It won't even feel like studying, it's just how you win the game!
9. Get a good amount of sleep
While you might feel like a rock star staying up until four in the morning to finish that final assignment, exam preparation is a completely different beast. You won't win any prizes for powering through 24 hours a day all week only to get to your exam and not remember your name. Go to bed and get a solid eight hours a night.
10. Show up to your Exams
When it's all over and SWOT VAC is behind you, you're still going to have to do the hard part and sit your exams. Don't let all your hard work be for nothing, make sure you get yourself down there! Don't worry, after you put that pen down and sit up from the desk, all that studying and stress will feel like a distant memory… Until you know, you get to do it all over again next semester.