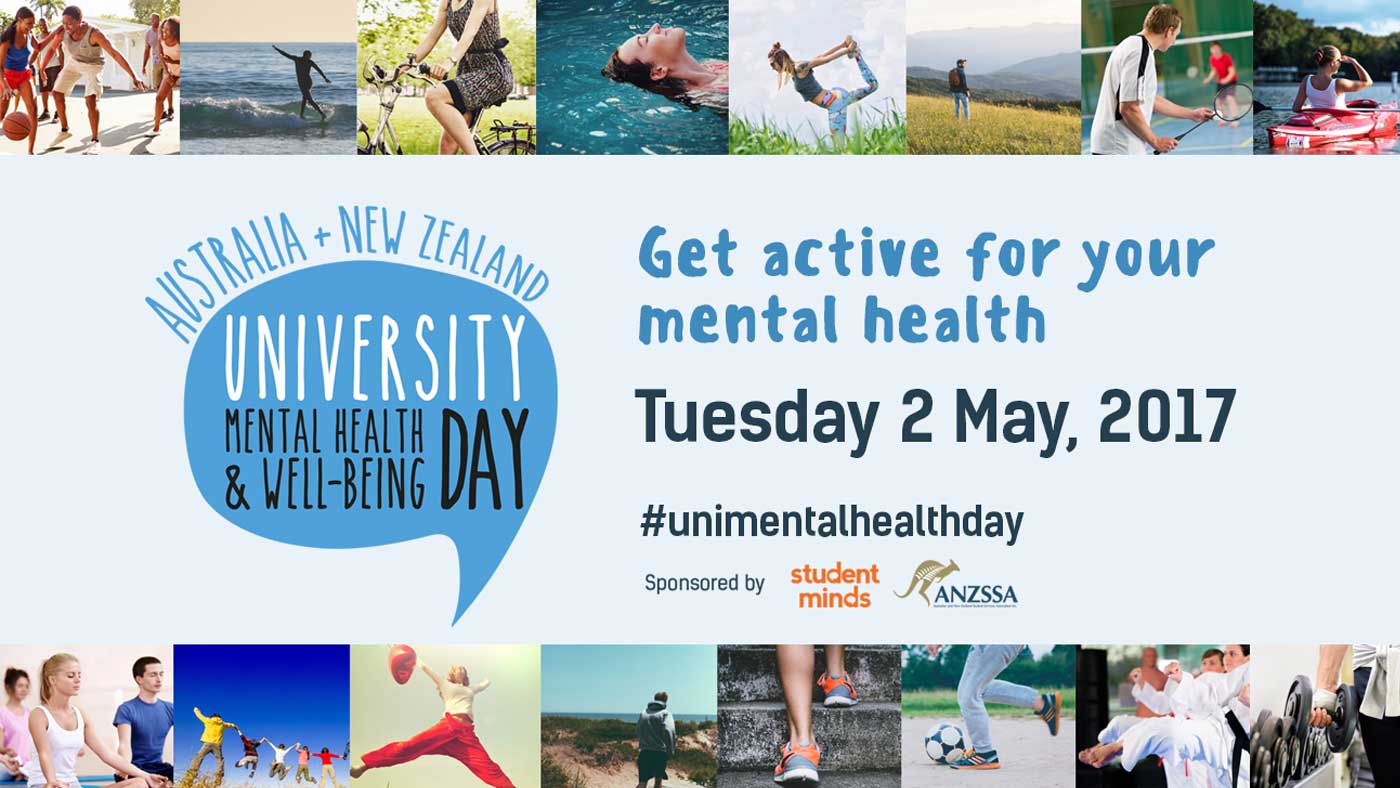 University Mental Health and Wellbeing Day
Good mental health is an important part of your life at University, and it's critical that you feel you can ask for help.
This year's theme is Active Mental Health. The link between physical and mental health is undeniable. People who engage in regular exercise enjoy better mental health, are more alert, and are more resilient against a busy uni schedule.
Social physical activity is also shown to reduce stress, anxiety, depression and better your friendships and social connectedness.
Events available tomorrow are:
A Mental health pop-up activity stall will be available from 12 to 2pm in the Sustainability space in Building 10, Level 4, City campus.
Yoga facilitated by RMIT Chaplaincy. Suitable for beginners and anyone wishing to rejuvenate their body, mind and spirit. 7.45 to 8.30am.
Building 46, Level 2, Room 3, City campus.*
Yoga facilitated by RUSU. Yoga mats provided. Just bring along comfortable clothing, a towel and some water. Places are limited to the first 20, so arrive early to grab your spot. 3.30 to 4.30pm. Building 57, Level 4, Room 37, City campus.
Zen meditation facilitated by RMIT Chaplaincy. Join Seikan Čech and escape the stress of university life and enjoy the art of just sitting. 12.30 to 1.30pm. Old Chapel, Building 11, Level 3, Room 1, City campus.
Attitudes towards healthy respect in relationships are also vital for discussions on mental health. That's why RMIT is running a safer communities workshop on respect, relationships and sex tomorrow as well. See the CareerHub page for more info (login required).
For advice and tips on how to keep mentally fit and healthy check out Wellbeing Central and don't forget you can reach out to counselling for support.
For general student administration and support you can always get in touch with RMIT Connect.