2021 RMIT Elite Athlete Program Scholarship Awarded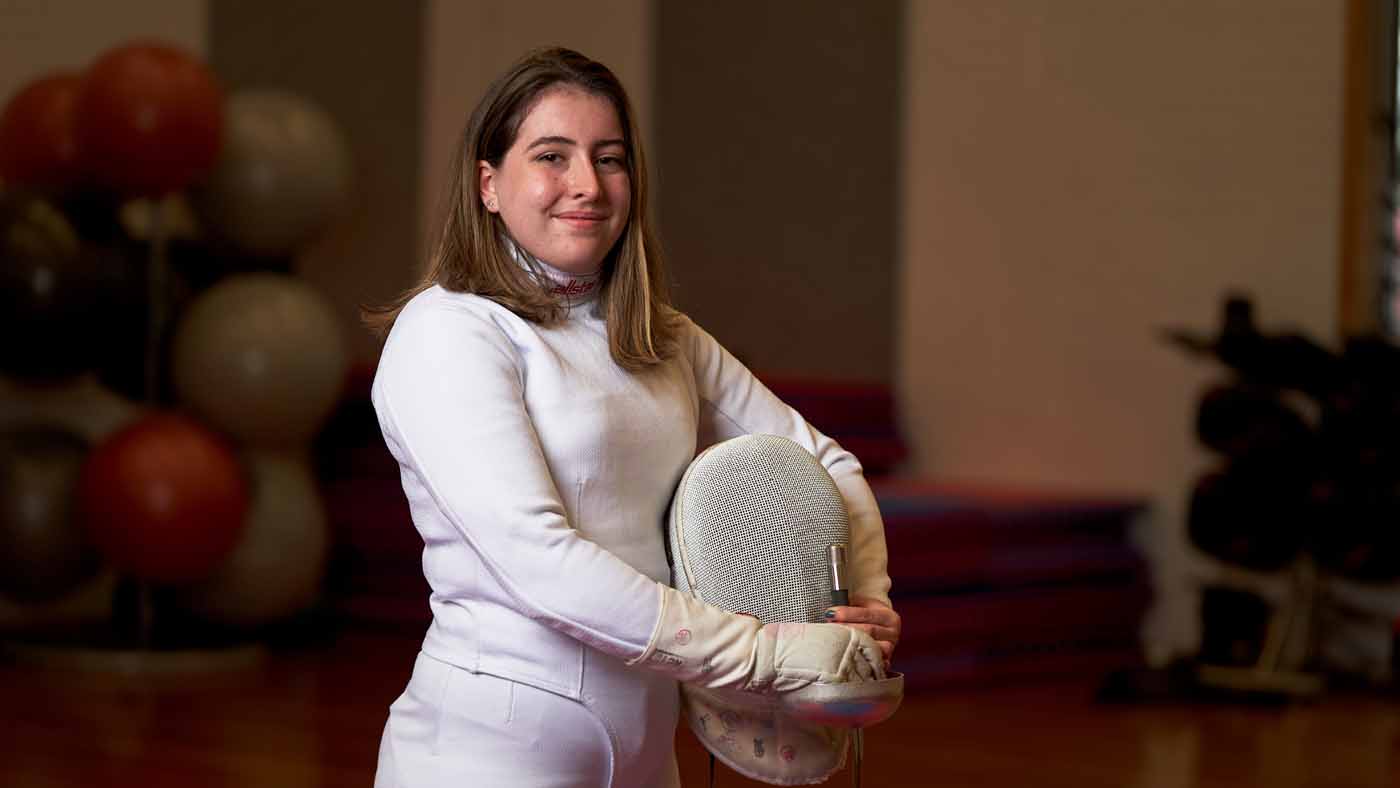 Award recipient, Australian Fencer, Lily Whitehead, at Bundoora Campus. Image courtesy of RMIT Student Lawrence Atkin.

The 2021 RMIT Elite Athlete Scholarship was awarded to recipient Lily Whitehead on Sunday, in a ceremony at the Bundoora Campus attended by RMIT Vice Chancellor and President, Martin Bean.
Lily is currently studying a Bachelor of Applied Science (Psychology), while simultaneously representing Australia in Fencing.

This year Lily aims to advance her international ranking, achieve a more consistent balance between her sport and academic studies and if the event goes ahead, represent RMIT at the Summer World University Games later this year in China.

RMIT Elite Athlete Coordinator Miachelle Deverall acknowledged Lily as a worthy recipient.
"Lily displays a drive and enthusiasm that is contagious and she works hard towards empowering people around her. She's been very active in the Elite Athlete Program and will be an outstanding RMIT representative," said Deverall.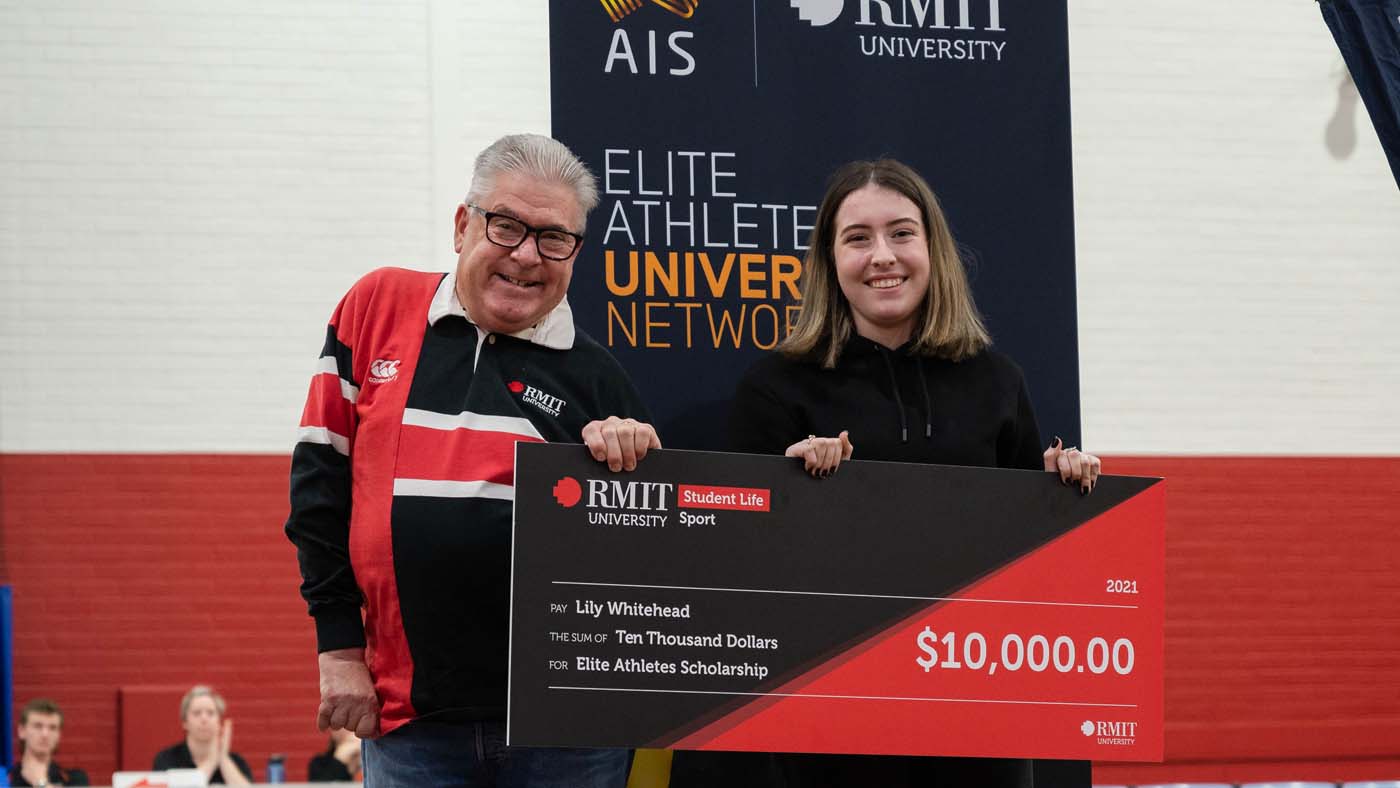 RMIT Vice-Chancellor Martin Bean congratulates Lily on her achievement. Image courtesy of RMIT Student Leo Spyrou.


This annual scholarship is for the successful candidate to use towards any aspects of supporting their dual career in sport and academic study including and not limited to supplementing income, medical needs and academic, training and travel associated costs – something Lily said would be so helpful.
"The scholarship is going to alleviate a lot of the financial stress of training and competing, not having to worry as much about money, because fencing can get very, very expensive," said Lily.
Lily was very honoured to receive the scholarship, and looks forward to the opportunity to share more of her story with the RMIT community.
"Being an athlete, and especially a woman in sport, it means so much.
"I really want to be a role model for girls in sport and help them realise, it's ok not to fit a mould, because sometimes when you're in high school you're told, you've got to do rowing or you've got to do netball... and sometimes you don't fit that mould.

"I definitely did not fit that mould, and that's ok. We can't all be the same because this world would be very, very boring. It's ok for a girl to pick up a sword, it's so much fun."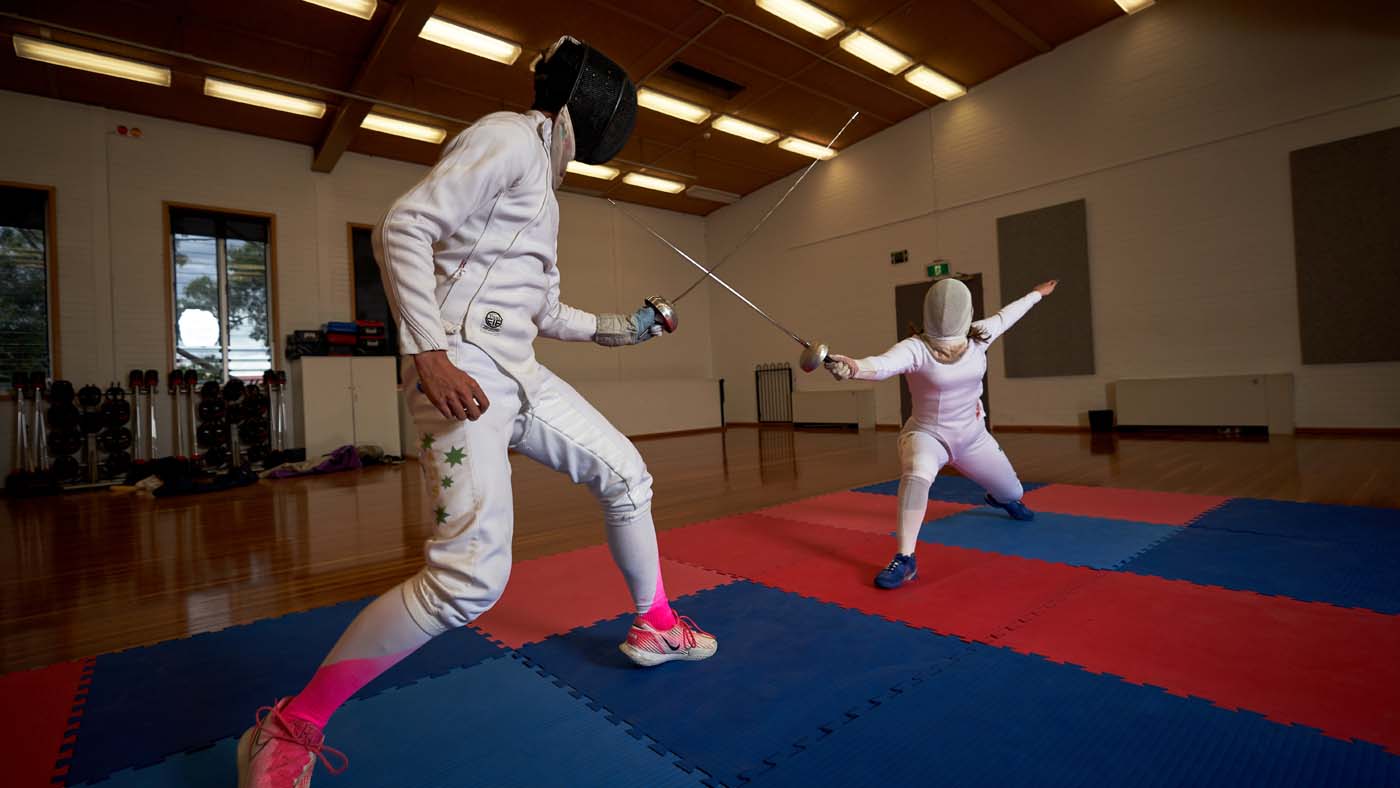 Lily trains with fellow RMIT student and Australian Fencing athlete Tim Davis at Bundoora Campus. Image courtesy of RMIT Student Lawrence Atkin.