Indigenous Solidarity Art Project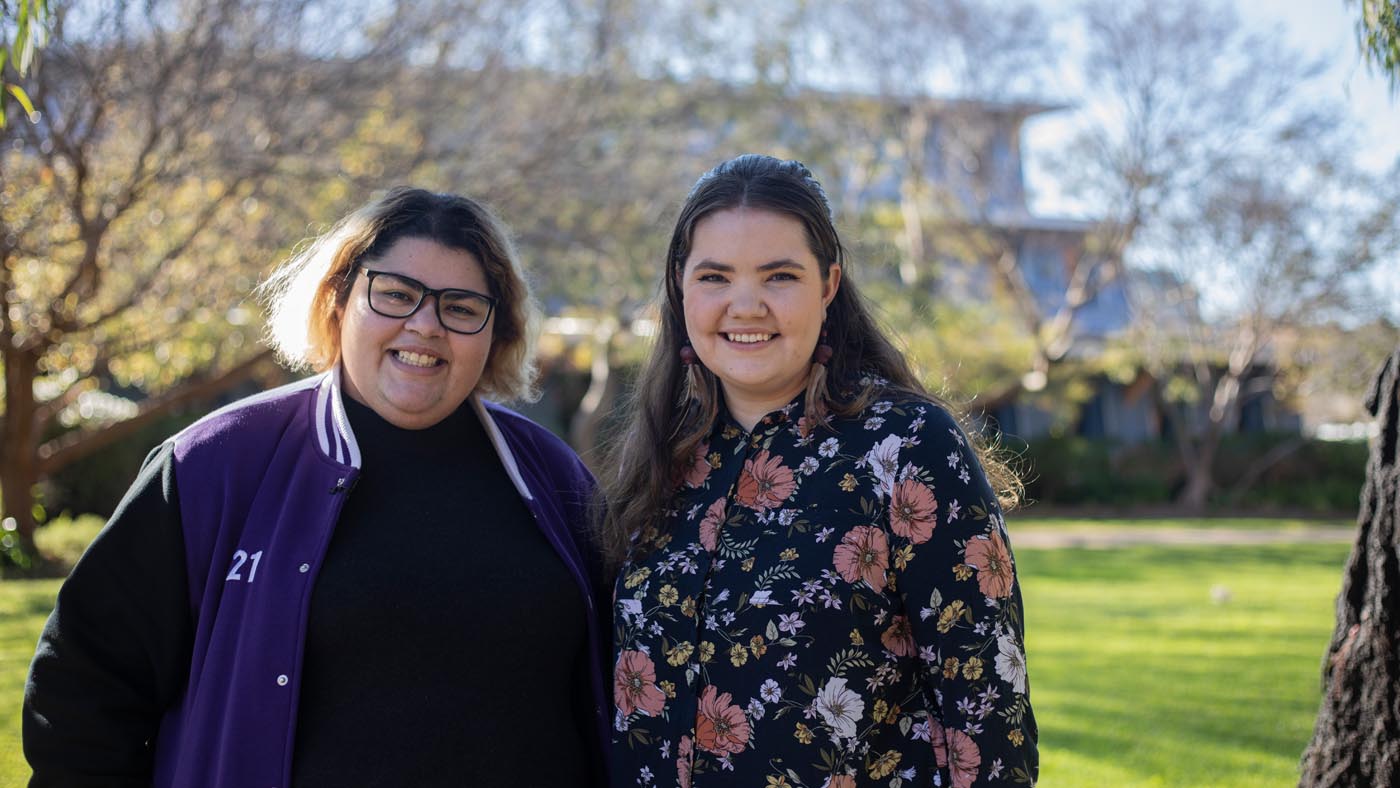 Image: Kimberly Lovegrove and Indianna Hunt at RMIT Brunswick Campus. Photo Credit Ashish Narwade
The Journey of Mapiyal by Indianna Hunt
A Solidarity Art participatory project.
Exploring the notions of respect for all students at RMIT, the Solidarity Art Project creatively communicates the value of respect and solidarity for Aboriginal and Torres Strait Islander communities and for people from all backgrounds on campus. 
This Solidarity Art Project is the second collaboration between RMIT Student Life and RUSU and includes consultation with Ngarara Willim. Championed by RUSU Indigenous Officer Kimberly Lovegrove, Solidarity Art Project provides space for informal conversation and connection between participants around these important issues. 
About the artist: Indianna Hunt
Indianna Hunt, is a proud Wemba Wemba, Gunditjmara, Jardwadjali, Wergaia woman. She is an emerging visual artist who enjoys exploring different media and connecting people through art.
She grew up in Bordertown, SA on Bindjali country and moved to Naarm (Melbourne) in 2016 for study.

"Many students here at RMIT, like me, have come from a long way away, but we are always connected by waterways. I was asked to come up with a concept relating to solidarity, respect, cultural identity, allyship, inclusion and belonging.

The story of the Platypus is very fitting. It speaks to being proud of who you are and where you've come from, while also respecting who other are."
Indianna studied a Diploma of Visual Arts at RMIT, graduating 2017.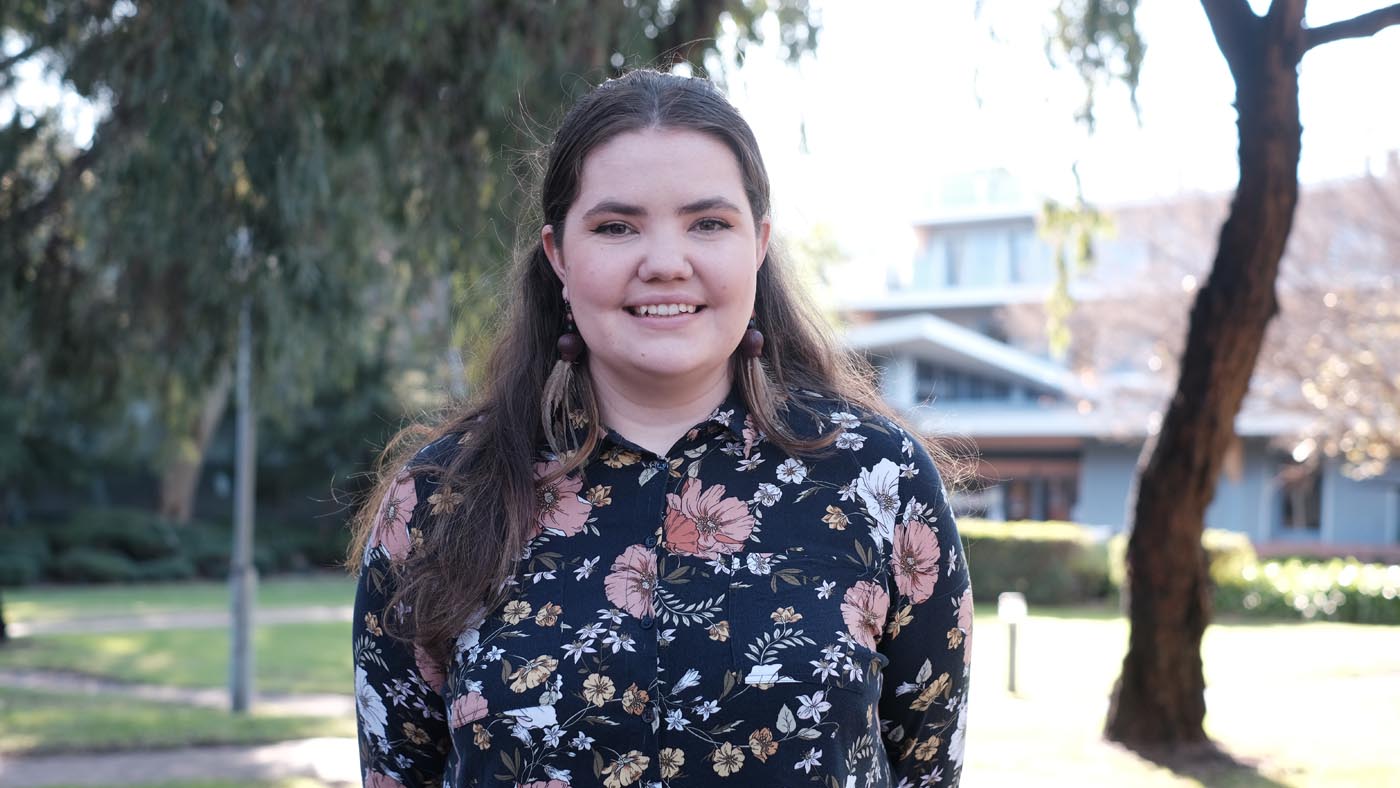 Image: Indianna Hunt at RMIT Brunswick Campus. Photo Credit: Tope Adesina
Join the Journey of Mapiyal
About the Platypus
The platypus is found in the East of Australia. They make their home in and near freshwater creeks, slow moving rivers and lakes joined by rivers. They build a simple burrow in a riverbank just above water level, and often among a tangle of tree roots.
Stage 1 of the project / mentorship
In Semester 1 2021 a number of Aboriginal and Torres Strait Islander emerging artists, who are students or alumni of RMIT, received mentorship by a professional Aboriginal and Torres Strait Islander artist/ curator. The mentorship offered practice and artistic development as well as networking. During the mentorship, the emerging artists created proposals that highlight stories & ideas relating to students and their experiences of cultural identity, allyship, inclusion and belonging within RMIT University.

The selected participatory artwork The Journey of Mapiyal (platypus in Wemba Wemba) includes 2 installations:

The Burrow
Building 10, City Campus to be installed Jan 2022
During Semester 2, 2021 Students and staff participated in creating the sound & visual elements of The Burrow both online and on campus, collaborating with Indianna to bring the artwork to life.
These included:
Platypus' designed by students and staff to reflect our individual identities. These artworks transform into the animation of mapiyal swimming amongst Indianna's exquisite design inside The Burrow.
Voices celebrating where people have come from, to be added into the mesmerising sound work, and accompanying Wemba Wemba Elder Kerry Clarke telling the story of mapiyal.
Mapiyal Sculpture
We were incredibly lucky to spend some time before lockdown with a small amount of students as we begun to build the mapiyal sculpture.
What's Next?
There are still many participation opportunities coming up to complete the Mapiyal sculpture, and add to The Burrow.
Keep an eye out Semester 1 2022 for how you can get involved in completing the Journey of Mapiyal. Dates TBC so watch this space for more was to get involved.

The project fits into RMIT's 'Dhumbah Goorowa' Reconciliation Plan (2019- 2020)

Background to RMIT Student Life and RUSU collaboration
In 2019, RMIT Student Life in collaboration with RMIT University Student Union (RUSU), created a participatory art project that offered RMIT students and staff an opportunity to acknowledge and reclaim space for women* at RMIT.
More than 800 hands were created at banner-making workshops, with students and staff creating 'hands' that formed Blooming Now, a 10-metre-long banner designed and assembled by artist and RMIT alumni Joanna Mott.
Proudly hanging the about the RUSU Offices on the City Campus, the project created a message of strength with participants, extending RMIT's 'Respect. Now. Always.' campaign, along with RMITs three year plan to prevent gender based sexual harm.
The 2019 project was championed by RUSU President, Ella Gvildys and RMIT Vice-Chancellor and President, Martin Bean. Link to the project development video can be found here: https://www.rmit.edu.au/media-objects/multimedia/video/staff-site/news/2019/nov/blooming-now-respect-mural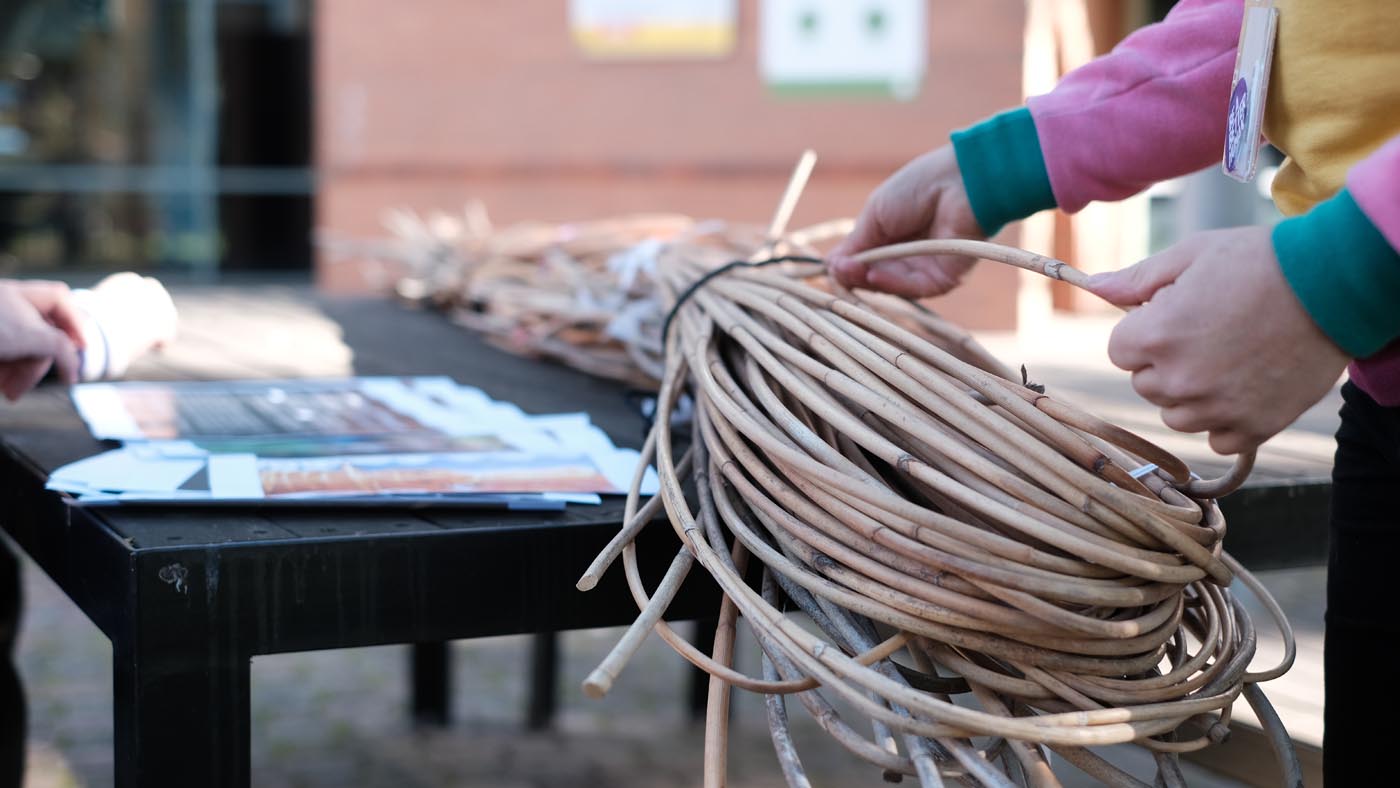 Solidarity Art Project Creative Activities
Get involved in the below events and activities!


These hands-on creative activities invite students to join in and begin The Journey of Mapiyal.
Design your own Platypus
Online here until 9 September: Find out more here

Make a Pledge for Solidarity
Dates TBC

Weaving the Flags
City Campus (At Ngarara Place): Dates TBC (Aboriginal & Torres Strait Islander students only)

Building Mapiyal the Platypus

City Campus: Dates TBC

Using natural materials & cane, work with Indianna and cane sculptor Mahony Keily to build a beautiful sculpture of Mapiyal the platypus to hold all the Pledges.

Register here

Where are you from?
Online: 28 July - 13 August Submit here.

Our RMIT community comes from so many places, Add your voice to the collection of locations, streets, towns, countries. Your voices will then become part of the soundscape inside Mapiyal's Burrow.