RMIT Sport claim Gold Status at Australian Pride in Sport Awards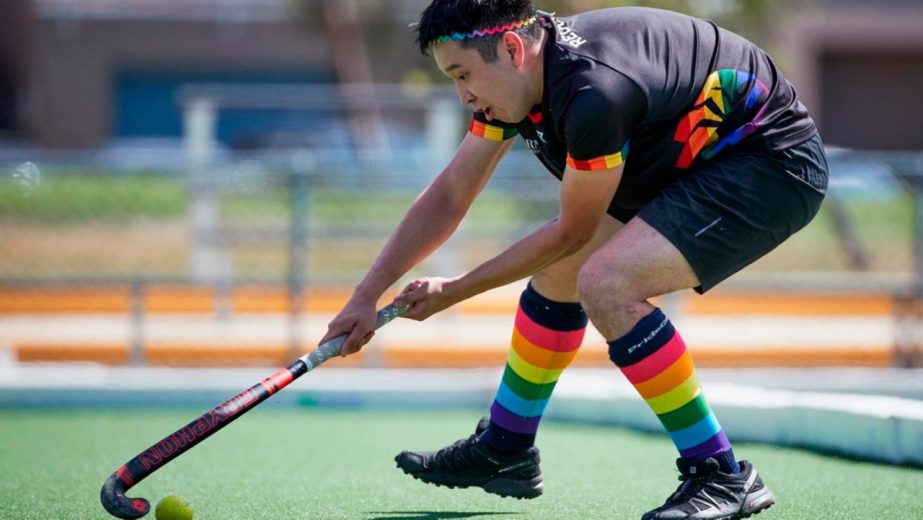 Celebrating its fourth year, the Australian Pride in Sport Awards are the country's premier celebration dedicated to recognising outstanding efforts in making sport more inclusive for LGBTQ people.
The awards showcase the results of the Australian Pride in Sport Index – a national benchmarking instrument used to assess LGBTQ inclusion within Australian sport.
The Index is something RMIT Sport complete and submits each year, showing evidence of their commitment to support our DGSS community across; Governance and Strategy, Visibility of Inclusion, Education, Engagement, and Research.
RMIT Sport Development Officer, Sarah McKenna said the acknowledgement was a proud moment, and reflected the priority to help create a safe and inclusive environment for our RMIT people across our sporting clubs and activities.
"We are proud to receive the honour of Gold status, but we also know that we can do more in the future.

In 2020 we we're unable to celebrate and come together in person for events, so it's exciting to have the opportunity to plan and host pride events, sessions and rounds for our Redbacks sporting community this year."
Something positive that did come from 2020 was the key resource created in collaboration with RMIT Diversity and Inclusion, Equitable Learning Services and the Ngarara Willim Centre, the Inclusive Sport handbook, that is now provided to all RMIT sport clubs, and their members.
"Along with the handbook, we also provide education sessions to our club leaders through fantastic organisations like Proud2Play, and engage students as Inclusion Ambassadors.
"We also have more of a focus on celebrating days of significance, increasing visibility and our support through our social media platforms." said McKenna.


RMIT Student Life: ACTIVE. CREATIVE. TOGETHER
Meet new people, learn new skills and keep connected to student life at RMIT!