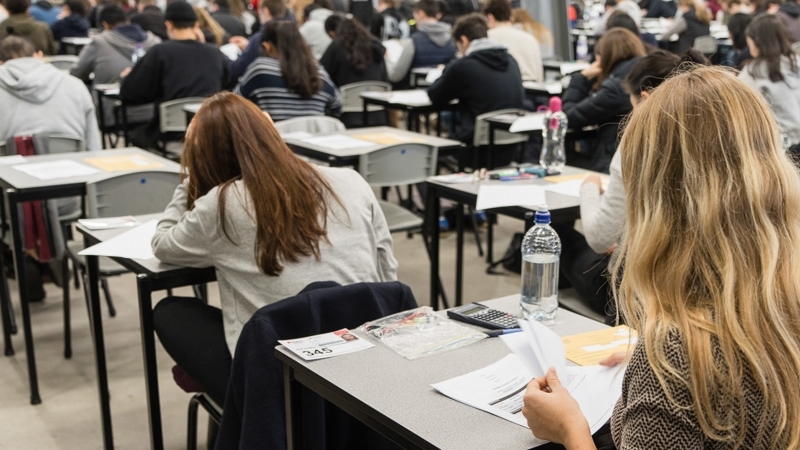 Personalised exam timetable
Your personalised timetable is now available in myRMIT.
If your personalised timetable changes, your school will email you. Because it may change, make sure you're available for the full exam period.
Equitable Assessment
If you're registered with Equitable Learning Services (ELS), your personalised exam timetable will be emailed to you. Your seating list will be available at your Equitable Assessment Arrangement (EAA) exam venue one hour before each exam session.

Provisional exam timetable

The Semester 1 2019 provisional exam timetable is still available.
This is a read-only timetable that lists your exam dates and times.
This timetable is subject to change, so check here regularly for any updates.
Exam times

There are three exam sessions – morning, afternoon and evening. Reading time is during the first 15 minutes of each exam. Once you've entered the venue, you're unable to leave during the first 60 minutes or the last 15 minutes of the exam.
| Exam start time | Writing starts | No entry after this time |
| --- | --- | --- |
| 9.15am | 9.30am | 10.15am |
| 1.45pm | 2.00pm | 2.45pm |
| 5.45pm | 6.00pm | 6.45pm |
Running late?
If you're running late, you're able to enter the exam venue up to 60 minutes after the start of reading time. After this time, you're unable to enter. If you do arrive late, you will not be given any extra time to complete your exam.
Must know info about your exam timetable:

All exam timetables are subject to change, so check them regularly for updates.
If an exam needs to be postponed due to unforeseen circumstances, it will be rescheduled later in the exam period.
Exam timetables include centrally-scheduled exams only. You may have additional exams, such as practical exams, organised within your school (your school will advise you if this is the case).
Some courses with the same title may be offered by different schools. Make sure you attend the exam for the course code in which you are enrolled.
Special consideration is not granted for misreading the exam timetable.
The Assessment and assessment flexibility policy and processes outline the rules and regulations around exams.
Types of exams

Exams can either be closed book, limited text or open book. Your lecturer should advise you in advance what type of exam you will be sitting.
Closed book – You are unable to refer to any notes or materials during your exam.
Limited text – You are able to refer to a specific text or written material as stipulated by your lecturer. This could be a case study or you may be able to refer to one or two pages of notes.
Open book – You are able to refer to any written material during your exam, including text books and written notes.
School-run exams
Some RMIT schools schedule exams, practicum or laboratory tests specifically for their own students. Because these exams are not administered centrally, they are known as school-run exams.
If you have a school-run exam, your school will contact you with details.
Exam dates - Semester 1 2019
11-28 June for higher education students
11-21 June for vocational education and associate degree students*
No exams will be scheduled on Monday 10 June 2019 (Queen's Birthday public holiday).

*College of Business associate degree students follow the higher education exam timetable.