In line with Australian Government SSAF Administration Guidelines, Your SSAF funds activities and services from the approved list of allowable items. These activities and services are all provided by the University, or by third parties contracted under a service level agreement, such as the RMIT University Student Union (RUSU).
To learn more about how your SSAF shapes life at RMIT, visit the Thanks SSAF! page or check out the infographic below to see a snapshot of what SSAF has delivered in 2018.

More information:
For queries about the SSAF, or SA-HELP, visit RMIT Connect on your campus or call +61 9925 5000 during business hours.

This infographic shows some of the different services and activities that were funded by SSAF in 2018, shaping student life across all our campuses.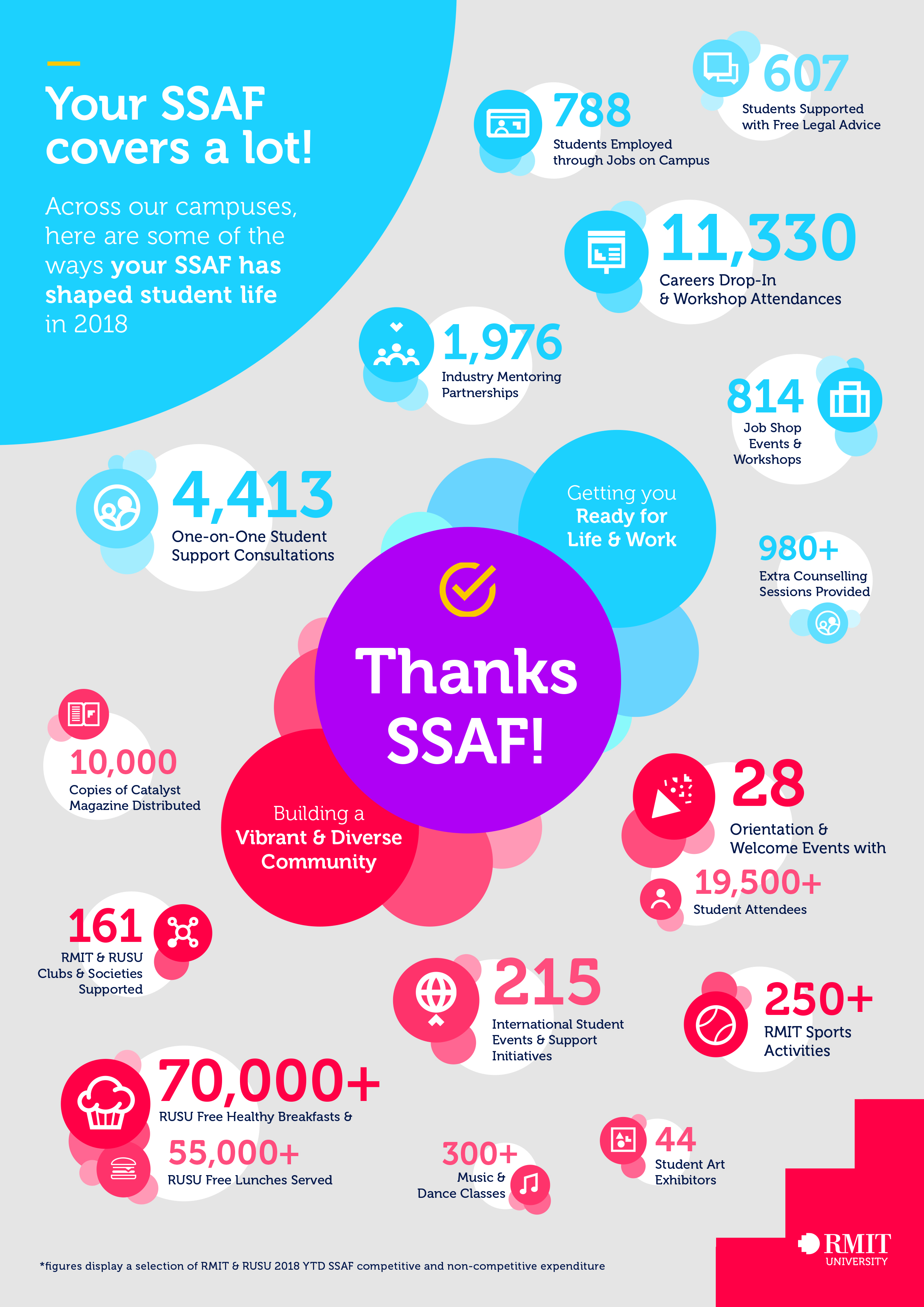 Frequently asked questions
If you have a query about the SSAF or SA-HELP, please contact
RMIT Connect
.