Thanks SSAF!
How SSAF supports you
Wellbeing and support
Confidential, professional counselling available 24–hours (365 days a year). More information
Unlimited professional legal advice. More information
Student Support Advisers and emergency funds to help with financial hardship including accommodation, living costs, technology costs, medical expenses, and study materials. More information
Connection and belonging
160+ academic, creative, cultural, sports, and special interest clubs. More information
100+ weekly student life experiences including sports, creative, active, and wellness activities. More information
RMIT's peer to peer social mentoring program offering Melbourne cultural and active experiences, social activities, and peer support. More information
Career development and future ready
Student rights and study assistance
Independent support from RUSU's Student Rights Service advocating on your behalf should you experience disadvantage with academic or other university process related issues. More information
Unlimited access to RMIT's Study Support Hub, including academic skills advisors and librarians to guide you on researching topics, academic writing skills, academic integrity and effective learning strategies. More information
Tailored Equitable Learning Support (ELS) for students with a disability, long-term illness and/or mental health condition and primary carers of individuals with a disability. More information
Check out this selection of activities and services funded by your Student Services and Amenities Fee. Want to find out more? Click to view our
expenditure report
.
Mates at RMIT
Mates is a student-to-student peer-mentoring program supported by SSAF that helps hundreds of students each year.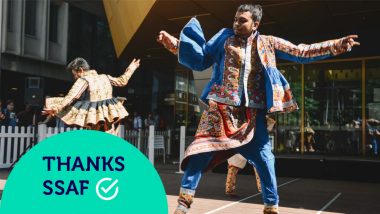 Multicultural Festival
RUSU celebrates the incredible diversity of cultures represented at RMIT with a range of events throughout the year.
International Support
RUSU English Conversation Workshops provide a safe and fun environment for students to meet new people and practice conversational English.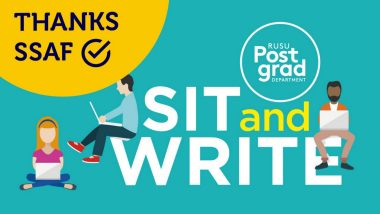 HDR Sit & Write
The RUSU Postgraduate Department regularly holds Sit & Write, a supportive group study event designed for PhD and Masters students. These free events are hugely popular for Postgrads at RMIT.
Healthy Breakfasts
RUSU has been running the ever-popular free, healthy breakfast program for many years now, and served 70,000 breakfasts throughout 2019. For more details on our free weekly events, visit the RUSU website.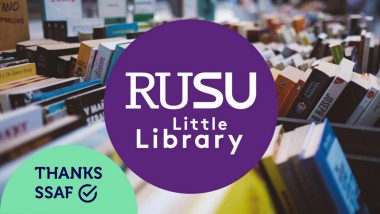 Little Libraries
Take a book, leave a book...share the love of reading! Little Libraries allow staff and students to donate and borrow books, free of charge, in an exchange system that increases access to books for readers from all backgrounds.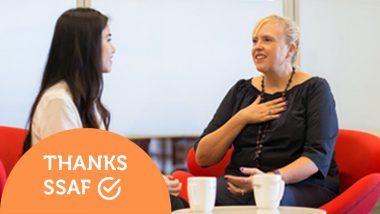 RMIT Industry Mentoring
Connecting over 2,000 RMIT students with industry professionals to provide leadership and help shape the future workforce.
Jobs on Campus
From entry level to industry specific, Jobs on Campus offers over 800 paid positions every year, giving students the opportunity to work while they study.
Job Shop
Need help with your resume, LinkedIn, headshots or professional profile? Contact RMIT's Job Shop for help.
Your voice helps inform how your SSAF supports student life outside of the classroom at RMIT. As part of the annual student consultation process, RMIT students who pay SSAF are emailed a survey, asking them to choose their top five listed initiatives. The survey results are then used to inform funding decisions.
In addition to this, your voice is incorporated with other consultation processes - find out more in About SSAF.
For queries about the SSAF, or SA-HELP loans, visit
RMIT Connect
on your campus or call +61 9925 5000 during business hours.