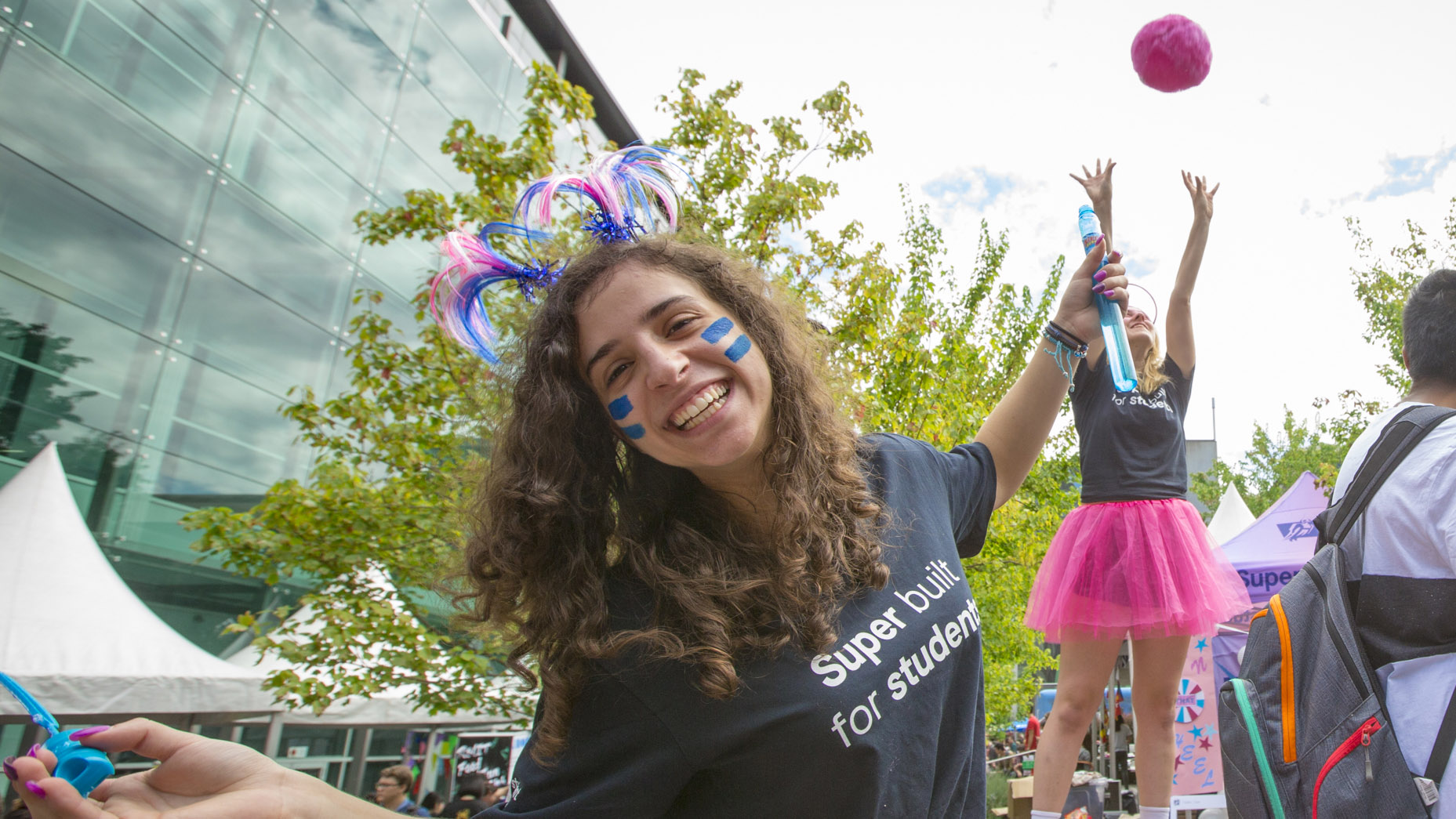 Your Voice
Your chance to vote on how your SSAF is spent.
We hear you! Making the student voice count:
Each year, we email students who pay SSAF with a survey, asking them to choose their top 5 listed initiatives, with the results used to inform initiative funding.
3500+ student representatives: RMIT consults with thousands of student representatives as members of the Student Union (RUSU), the Student Experience Advisory Committee (SEAC) and as students hired through RMIT's Jobs on Campus initiative that provides RMIT students a unique input on decision making.
The final decision on SSAF funded initiatives is made by the RMIT Deputy Vice-Chancellor of Education - informed by students' views and the recommendations of the SSAF Steering Committee.
The results of the 2019 Student Consultation are in!
Thanks to your vote the following 15 initiatives will be funded in 2019:
Jobs on Campus
Free Inclusive Student Life and Activities on Campus
Enhancing Student Life with bite-sized grants
Creative and Cultural Campus Experiences
Support for the Student Hardship Fund (SHA)
Boosting RUSU and RMIT Clubs for leadership and skills development
Support for RMITV
More funding for RUSU Clubs
RUSU Vocational Education Outreach Program
RUSU Strong Student Voices
RUSU Campus Life
RUSU Free Healthy Breakfasts
RUSU International Student Support
RUSU Orientation
Wellbeing workshops and online courses to empower and support students
In addition, after proving so popular with students over the past five years, the following initiatives will also continue to receive funding support for 2019 and 2020:
Industry Mentoring
Future Edge
The Job Shop
RUSU Postgraduate Package
Boost Counselling Services
Boost Equitable Learning Services (ELS)
RUSU Bundoora East Campus Life
RUSU Volunteers
Final Year Career Support
Enhancing Student Mental Wellbeing
RUSU Brunswick and Bundoora Compass
If you would like to see a snapshot of initiatives delivered in 2018-to-date, check out the Thanks SSAF! page.

More information
If you have a query about the SSAF or SA-HELP, please contact RMIT Connect.