Once a week from 19 October, Break and Create delivers easy creative activities and moments of joy to your inbox, a reminder to take a little time for yourself.
While Break and Create may provide compatible benefits to other wellbeing treatments, it isn't designed to provide art therapy, psychology or counselling treatment. If you need immediate support, visit Mental wellbeing and counselling.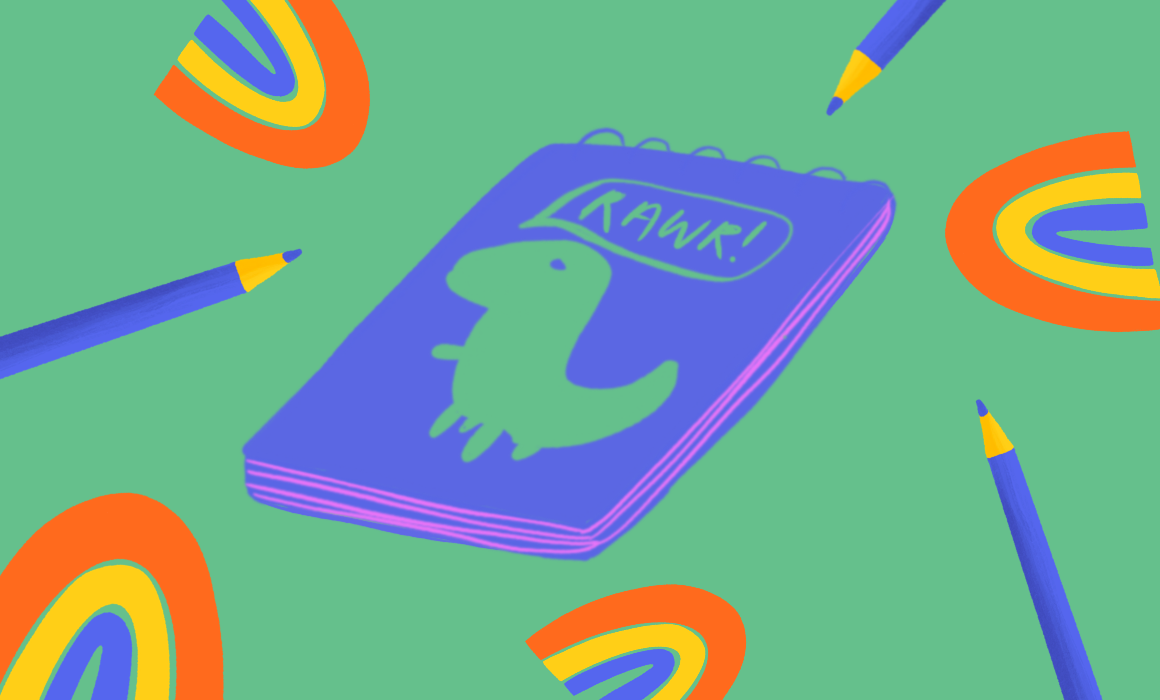 Draw your feelings
Enjoy super easy, relaxing drawing exercises every week, no creative or drawing experience needed!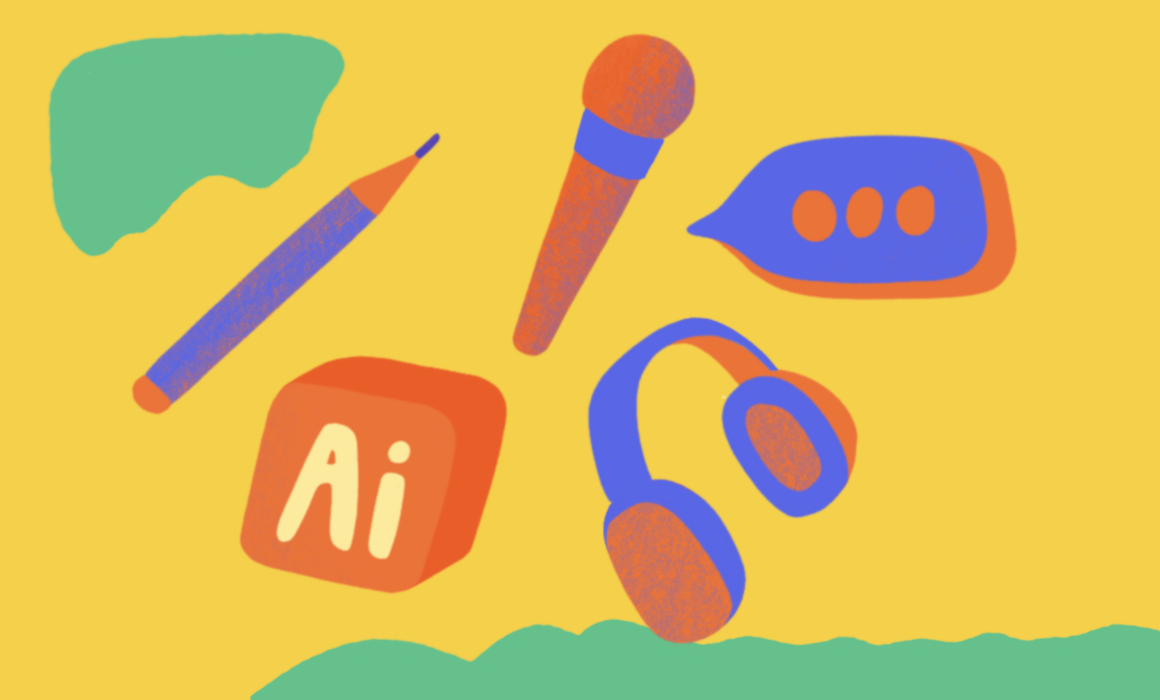 Discover wellbeing through creativity
See how your fellow students use creativity to enhance their wellbeing, through creative commissions and interviews.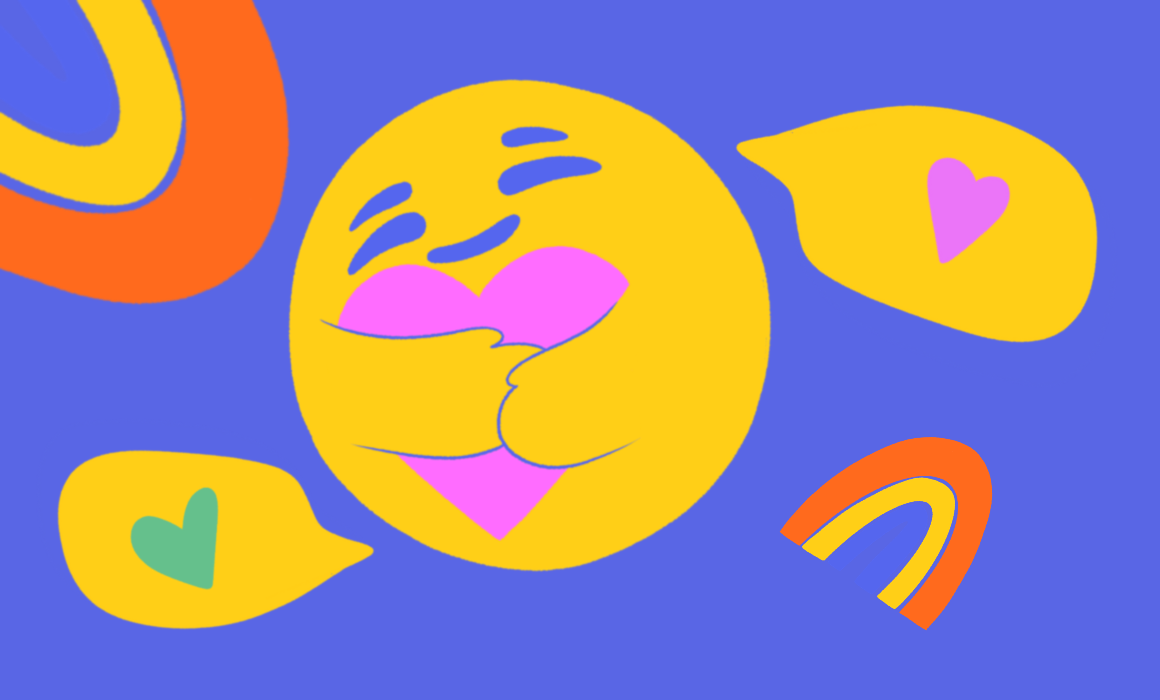 Connect with others
Check out the Break and Create space for feelgood vibes and connect with others through shared creative moments.
The Break and Create space
This is a friendly space designed to spark positivity and create connections through creativity. You can use the space to share your positive thoughts, creative treasures or any lovely things that have made you smile!
To add to the Break and Create space, click the + button in the bottom right hand corner. A small box will pop up in the top left hand corner of the page.
Type your title and text into the box and use the buttons below to upload a photo, link share, search, snap, film, record, draw, etc!  Your post will be approved by one of our moderators and is anonymous, so don't be shy!
RMIT Creative developed Break and Create in collaboration with RMIT Wellbeing to provide you with fun, playful, colourful and creative activities to take your mind off study during SWOT vac and assessment period.
We understand that this is often a stressful period and that you can be time poor. This program provides moments of calm and creativity for you to engage with whenever it suits you to take a break.
This program might be an entry point for you to think more deeply about your wellbeing, or a practical tool to improve your wellbeing and resilience.
RMIT Creative worked closely with a qualified art therapist, in consultation with RMIT's Clinical Psychologist and the RMIT Wellbeing team to develop content that focuses on resilience, kindness, gratitude and self compassion.
This program is not designed to provide art therapy, psychology or counselling treatment but it can provide compatible benefits to people who are currently receiving psychological treatment.
RMIT has a range of services to provide students with professional support. We encourage you to seek further support and/or treatment if you're experiencing distress.
That these activities will remind you to take a break during stressful times, like SWOT vac and assessment period, to make time for yourself and your wellbeing.
That you enjoy the content and receive the clinical benefits of playfulness, joyfulness, self compassion, self acceptance, mindfulness and creative play.
To introduce you to the wellbeing benefits of non-critical creative pracitice and play, especially if you don't currently identify as "artistic" or "creative".
That the program will be fun, easy and quick (low investment timewise) and accessible to you,, especially if you find it tricky to make timefor your wellbeing!
That you'll feel a sense of community care by sharing, liking, and commenting in the Break and Create community.
Look after your wellbeing
The five ways to wellbeing can assist you in taking better care of yourself and finding a balance in your life.
Stay Connected
Join the RMIT Together Facebook group, a caring space to stay connected, inspire and support each other during this time.
Reach out for support
There are plenty of options available including access to urgent counselling support and local GPs.