RMIT Creative commissioned students just like to you produce pieces that show how creativity can help enhance wellbeing.
From uplifting jingles to supportive visual art, the student pieces below are designed to show how creativity can help you rest, reset and manage difficult feelings.
Fiz studies the Bachelor of Art (Fine Arts) and, in her role as Creative Clubs student rep with RMIT Creative, she makes sure student clubs and collectives get to be their best creative selves!
For Break and Create, Fiz has written and performed these uplifting and supportive jingles, to add a moment of joy to your day.
Get to know Fiz better, over at RMIT Creative's Instagram!
So many people love you
Fiz is here to remind you, through song, that so many people love you.
Worthy human being
Staying productive can be difficult, and it can cause feelings of stress and pressure. Fear not, Fiz has some kind words for you!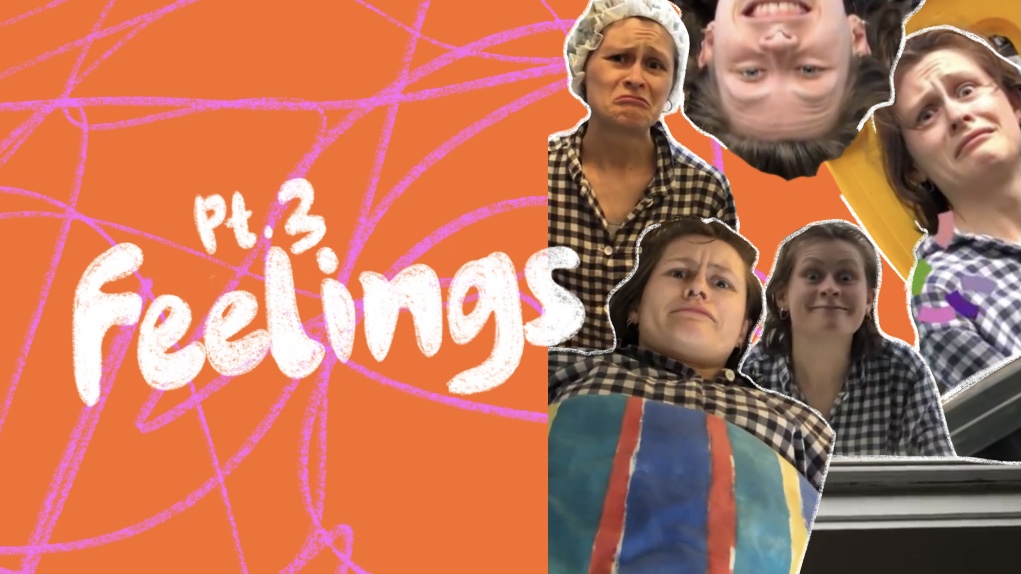 There are so many feelings
It's easy to get overwhelmed by feelings. Sometimes, the best thing to do is sing it out!
Recently graduated from the Advanced Diploma of Graphic Design, Abigail is a freelance illustrator and graphic designer.
She's created these affirmative wallpapers to help manage feelings of being overwhelmed.
"Sometimes we can be overwhelmed with our own thoughts... and expressing it through creativity will help to somehow neutralise us."
Get to know Abigail better, over at RMIT Creative's Instagram.
If you're viewing via mobile, click on each image for instructions on how to save to your phone.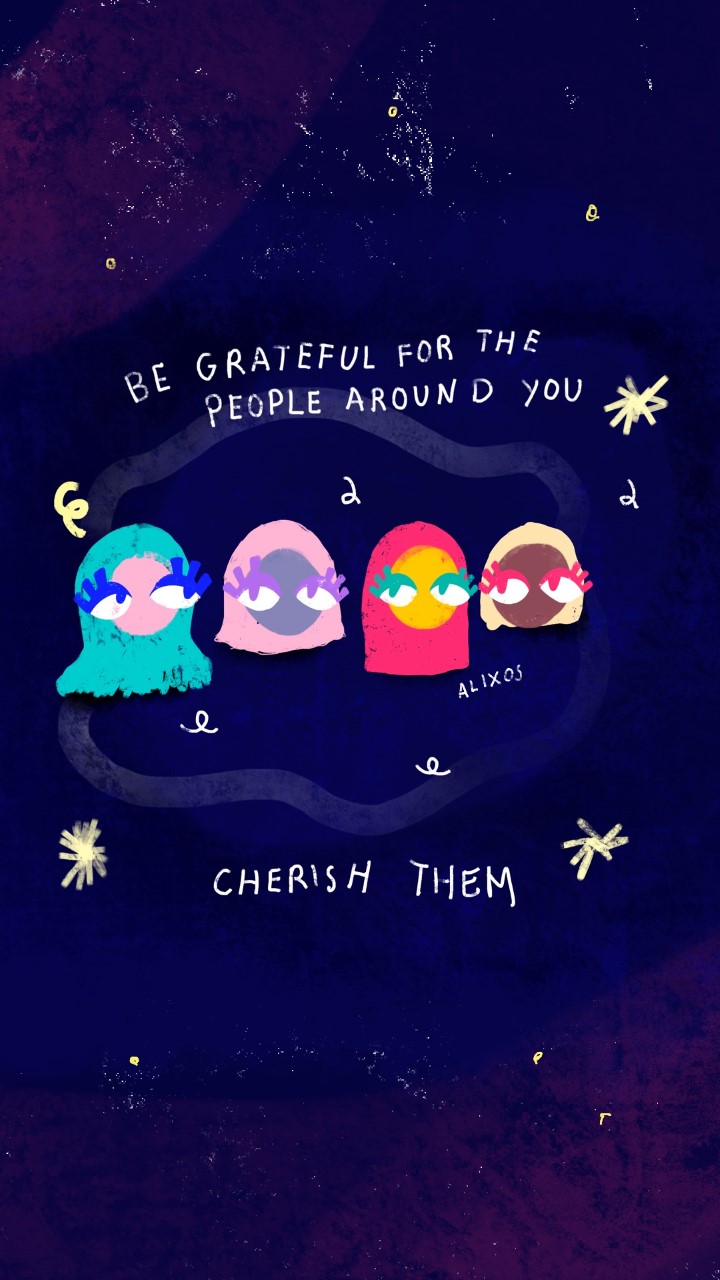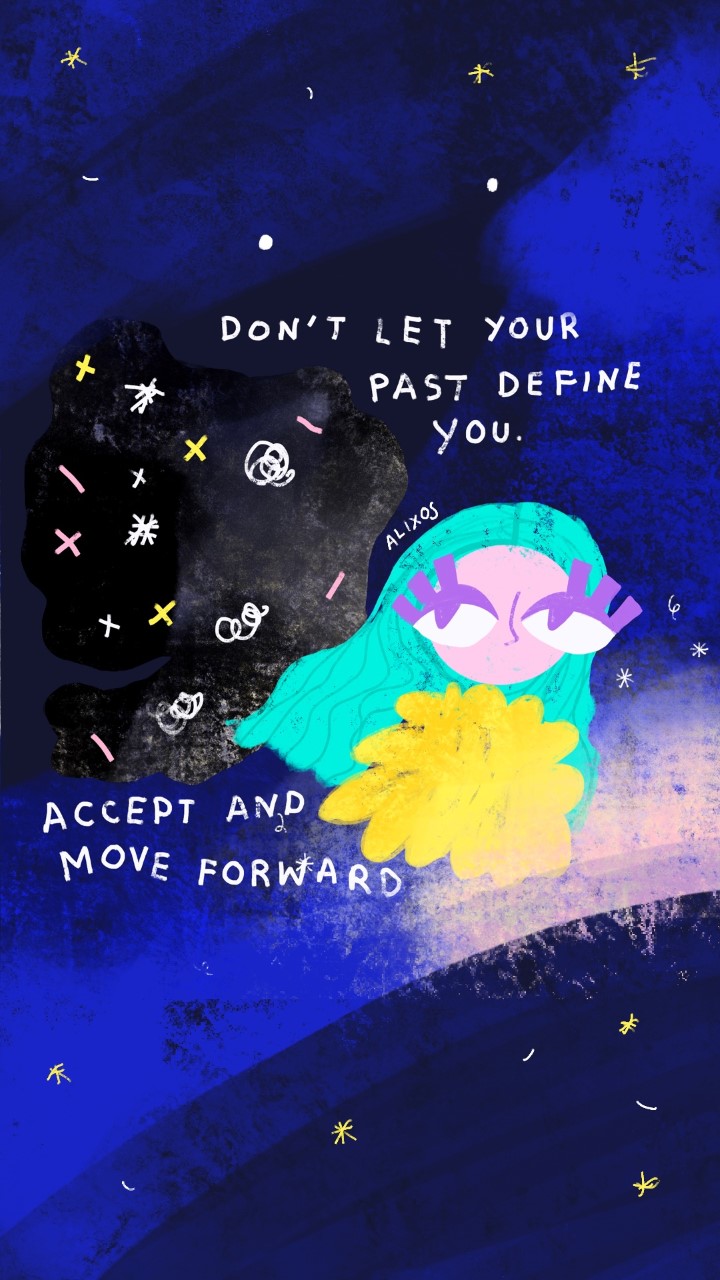 Bachelor of Art (Fine Arts) student, Rosina, has created a series of virtual reality illustrations inspired by the Five Ways to Wellbeing.
Through her illustrations, Rosina explores the idea of connection, taking notice and being active.
To watch the 360 video animations of these virtual spaces, simply click "watch here" under each image.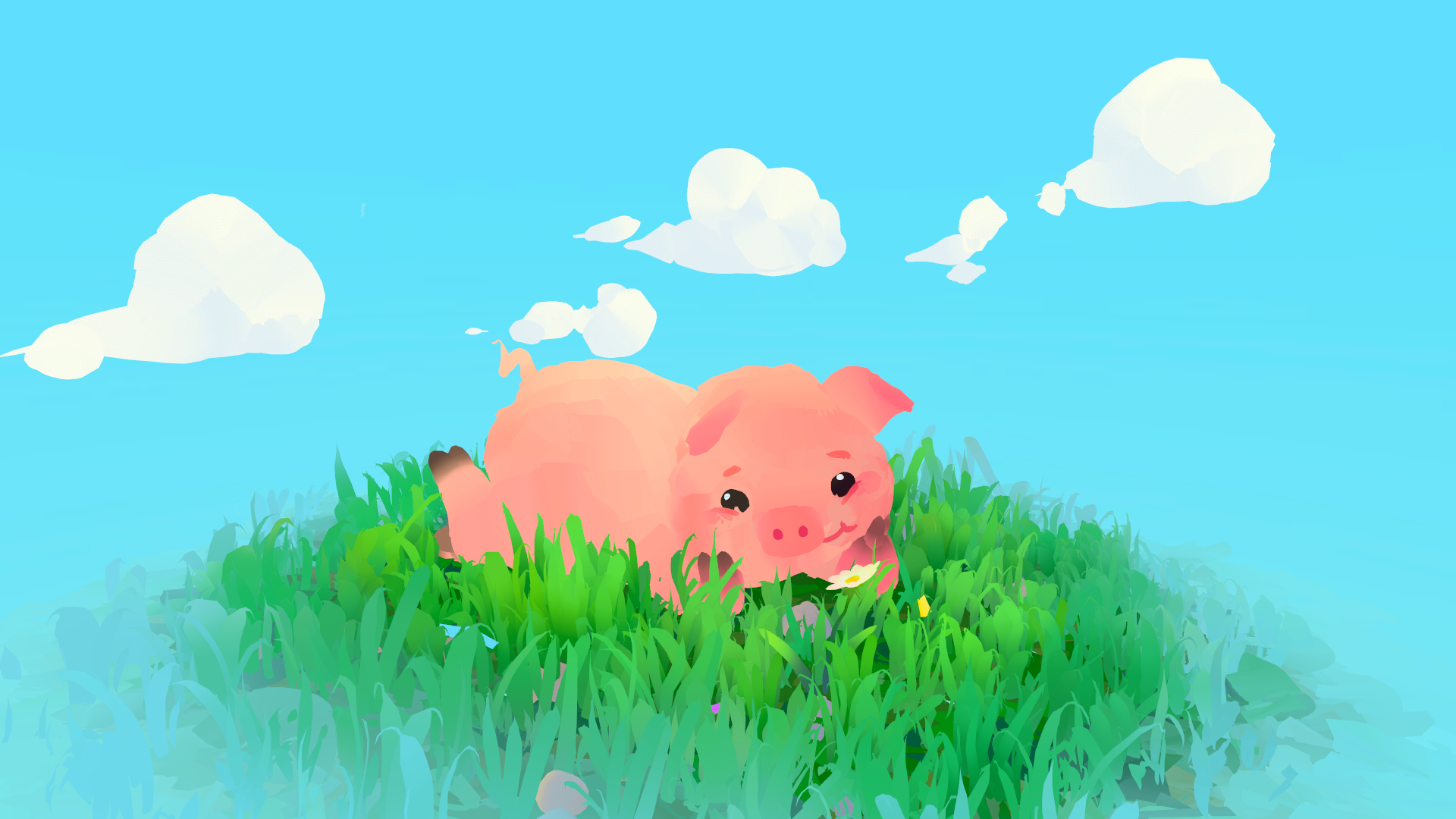 Take notice
"Take notice... as stressful as uni life can be, it is important to appreciate the little things in life. A bit of rewind can go a long way."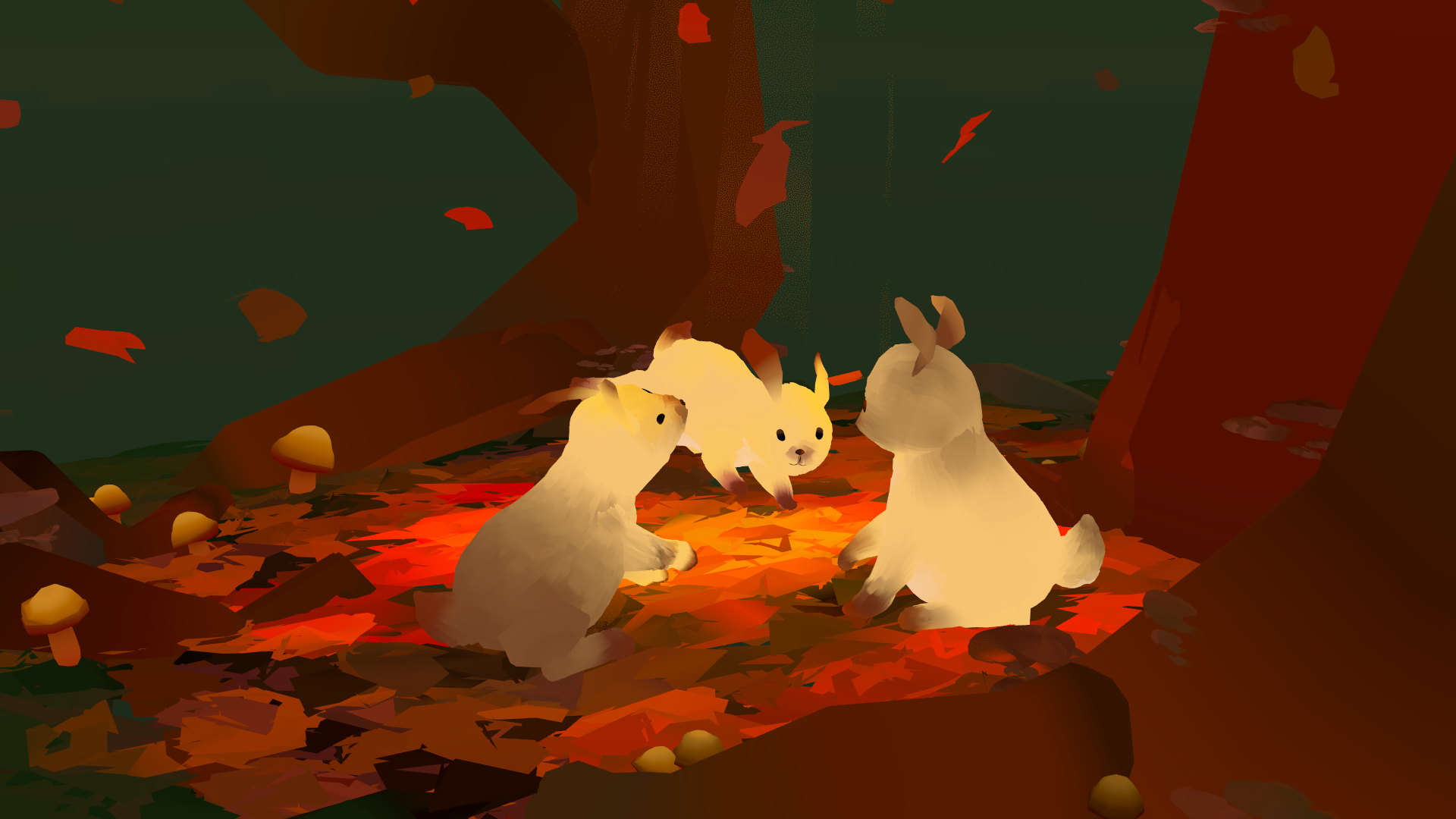 Connect
"Connect. It has been a difficult year, especially for those who have been in isolation. While you are enjoying the warm weather, remember to reach out and spread some love."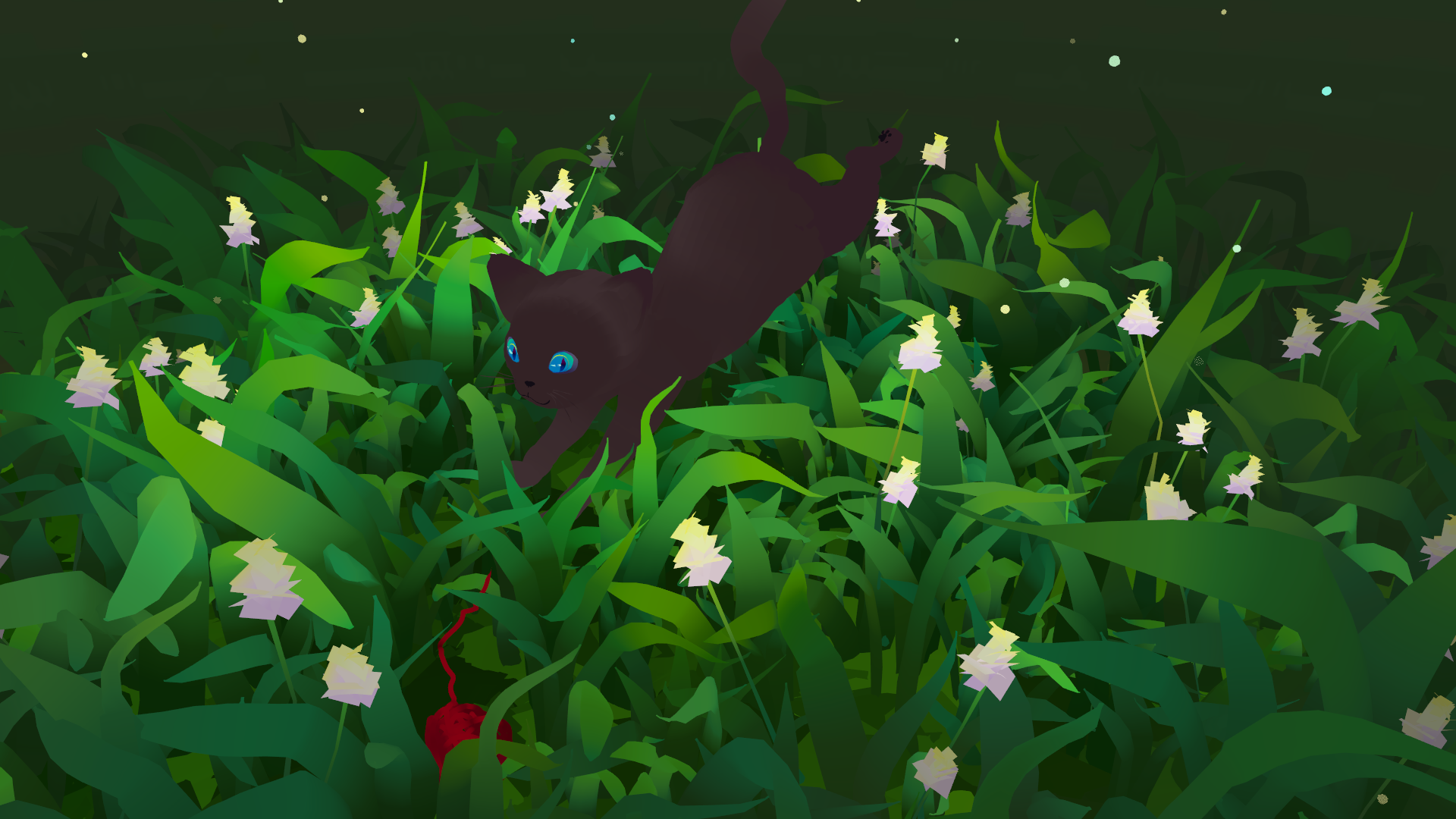 Be active
"Be active. Cats are curious and playful creatures. I want this work to remind people to get out and play!"
Recently graduated from a Masters of IT, Hardik is also a talented dancer. He has a unique feel for communicating feelings and everyday occurances through dance and video.
"I chose to dance to 'comethru' because the song's kinda how the year has been... being scared about going crazy living alone, going to bed at 3 or 4 am and then waking up super late etc... you could just say it's an almost accurate representation of my 2020, was kinda scared for a tad but then my friends came through for me."
Been missing campus? Hardik has you covered. Check out his dance cover, a homage to the campus we all love and miss.