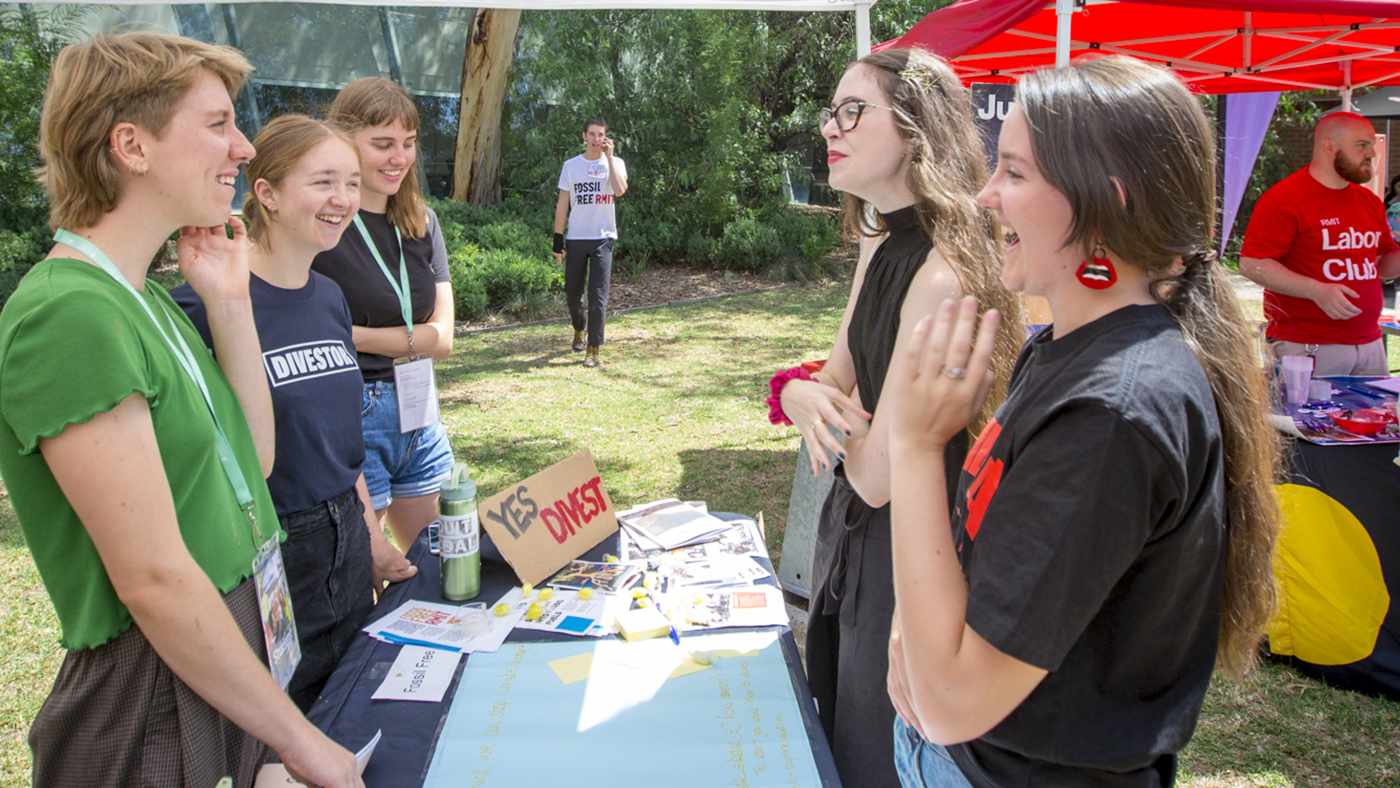 Social, political and activist clubs
Choose from clubs covering gaming to politics, veganism to movies, climate change to Chinese debating.
Whether you're interested in joining a cause close to your heart or if you'd rather just hang out with other students pursuing a shared hobby or interest, check out the list below to see what catches your fancy.
You can also find all of the social, political and activist clubs on the RUSU website!
If you can't find a social, political or activist club to interest you, have a look at your other club options or why not think about starting a new club?
Want to start your own RUSU club?
If you've got an idea for a new club, find out how you can make it happen.
The
Games, Manga and Anime Society (GMAS)
is dedicated to bringing people together who share a passion for games, manga and especially anime, in order to provide a fun and social experience for people on their RMIT journey.
RMIT University
Liberal Club
aims to bring together students at RMIT of conservative political beliefs to allow students to develop and express their ideas.
The
RMIT Vegan Club
hopes to offer events and a discussion, learning, and friendship space for RMIT vegans, vegetarians and anyone interested in taking steps towards any positive change.