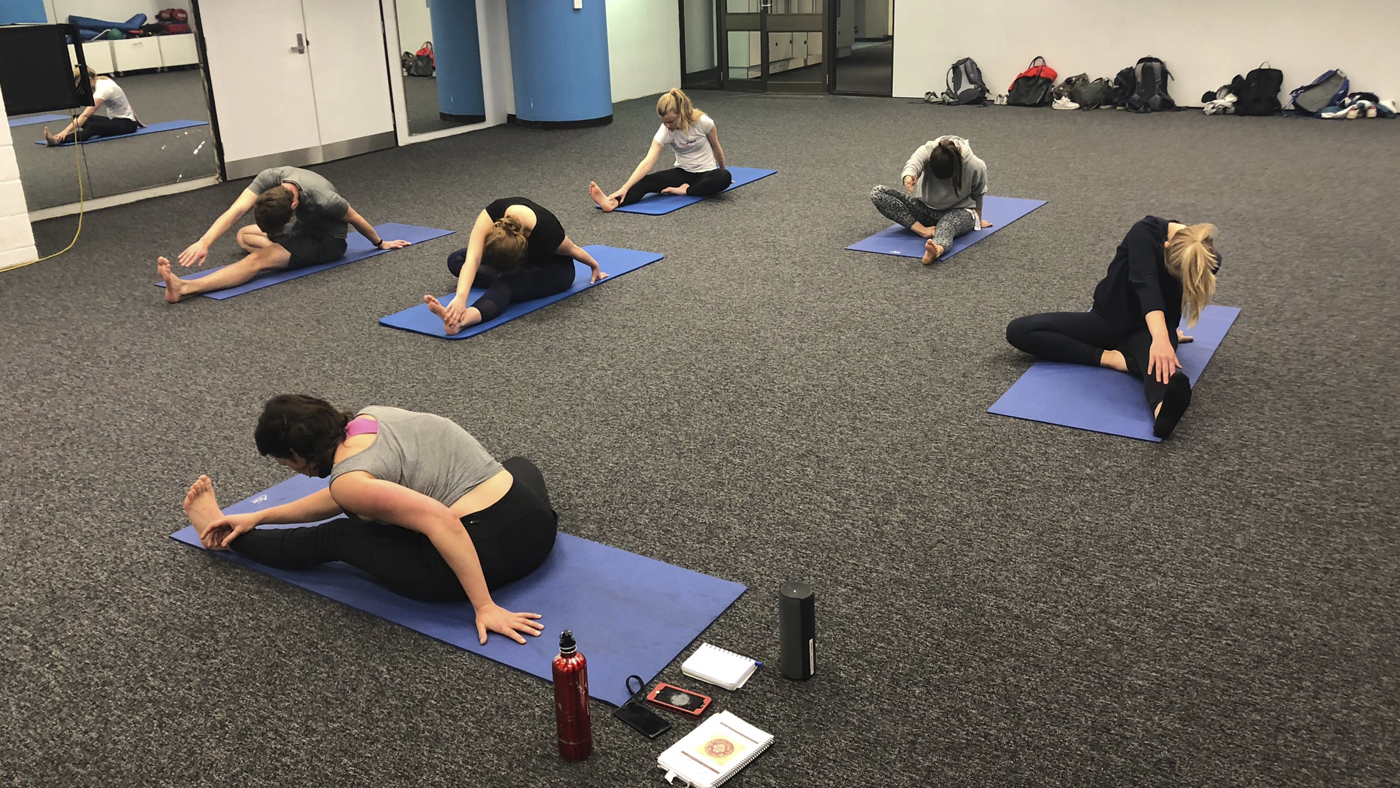 Fitness (City Campus Gym)
Health and Fitness on City Campus
Studying at the City campus? The Melbourne City Baths is RMIT's city campus fitness centre and has you covered with its special Active Melbourne RMIT student membership, right across the road on Swanston St.
Sign up for:
unlimited gym access, group fitness classes, access to pool, spa and sauna, cycle studio, and outdoor training deck
free locker use
access to the members club rooms, including shower facilities, hair dryer, ironing boards and more
12 consultations with a gym instructor each year
one-hour free off-peak squash court hire per day
reciprocal access to North Melbourne Recreation Centre, Carlton Baths and Kensington Community Recreation Centre.
Like what you hear?

Contact Melbourne City Baths
420 Swanston St, Melbourne VIC 3000
T: 9658 9011
E: mcb@melbourne.vic.gov.au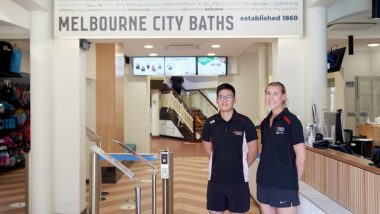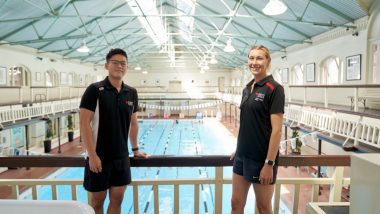 Membership perk exclusive for RMIT students
You can suspend your membership for up to 16 weeks each year.
Starting Feb 2021: Free beginner Yoga classes on campus!
Free group fitness classes on campus!
At City Campus, we offer FREE Group Fitness classes every week for RMIT Students and Staff including a combination of Wellness & Active classes.
Come along and join in the health and wellness fun!
For further information, please contact staff.fitness@rmit.edu.au
Please note:

• Classes are on a first come, first served basis! Our Group Fitness room is limited to 20 participants per class.
• All staff and students automatically have swipe access on their student/staff cards to the Group Fitness room. If you cannot access the room, please contact staff.fitness@rmit.edu.au.
• There are change rooms and showers located outside the Group Fitness room. Fitness mats are provided in this space.
• Group Fitness Classes do not run on Public Holidays.



Register to gain access to classes
1. Complete a Group Fitness Registration Form, available from the Staff Fitness Gym 08.03.23 (Or download it directly in advance here)

2. Return your form to the staff.fitness@rmit.edu.au (or in person at the gym 08.03.23)

3. Visit the reception staff at the gym to have your student/staff card updated with Group Fitness access

4. To attend a class, scan your card at staff fitness reception to receive a ticket

5. Hand your ticket to instructor and enjoy your class!

Group Fitness Classes - Active
Get lean, toned and fit! BodyPump is a Les Mills total body workout using weights that will boost your metabolism.
Zumba combines low intensity and high intensity moves for an interval style, calorie burning dance fitness party! Zumba combines all elements of fitness – cardio, muscle conditioning, balance and flexibility.
Our circuit style classes combine upper body, lower body and core strength exercises with high intensity cardio exercises to boost your heart rate.
Group Fitness Classes - Wellness
Our yoga classes combine posture, breathing and relaxation techniques from a number of yoga disciplines to rejuvenate your body's functions.
This mat-based class targets abdominal, back and shoulder areas to improve stability. It also strengthens pelvic floor and core muscles.
Discover more sport and fitness options at RMIT: