Coerver Junior Soccer Coaching
The world's best junior soccer coaching program is now operating at RMIT Sports Precinct.

Coerver Coaching is a popular global football coaching program that is inspired by the teachings of Wiel Coever and was created in 1984 by Alfred Galustian and Chelsea great, Charlie Cook.

The coaching program is suitable for children of all ages and abilities aged between 4-16 years. It focuses on individual skill development and small group play to grow skilled, confident and creative players. Not only is it focused on teaching kid's skills of the world's greatest players, but the program encourages good sportsmanship and respect for all in a fun and safe learning environment.

If you're looking for a great teaching environment for your kids to learn from the very best, then Coerver Coaching is for you! Coerver Junior Soccer Coaching is held every Saturday at the RMIT Sports Centre Outdoor Soccer Pitch from 8.00 am until 2.00pm.

For more information please visit www.coerver.com.au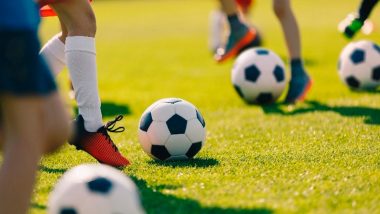 RMIT Street Eats Mobile Food Truck
RMIT Sports Centre has recently taken management of an exciting new edition to the Bundoora Sports Precinct. The RMIT "Street Eats" Food Truck will be used to provide hot, fresh and tasty food and drinks to spectators and participants at regular sporting events around the campus.

The RMIT "Street Eats" Food Truck will be staffed by fully qualified members of the RMIT Sports Centre staff team and will be serving a convenient range of your favourite game day and major event take away foods including pies, pasties, hamburgers, hot dogs, sausage rolls and a range of fresh and healthy choices to.

The new large Food Truck is equipped with all of the major cooking appliances you would likely find in a modern commercial kitchen, including hot plates, food warmers, grill, stove, Bain Marie, fridges and more. It will also be a convenient location for students and members of the community to not only grab a quick bite and drink but also receive information and advice and other University programs and services.

Look for the RMIT "Street Eats" Food Truck to be activated later this year with more regular appearances in 2020 next to that Pavilion at the Sports Oval during RMIT Women's Football Academy home games and other major sporting events.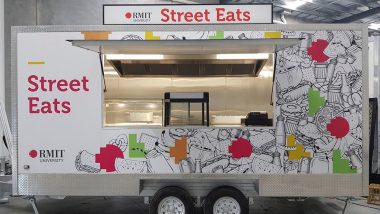 Sports Oval Digital Scoreboard
The Sports Oval precinct is nearing completion with the pavilion and our large new full colour LED digital scoreboard now installed and in operation for several Saturday games.

The large new digital scoreboard will mainly be used during weekend football games for the RMIT Women's Football Academy and several other elite level football clubs who will also be based at the Bundoora campus Sports Oval in 2020.

The LED scoreboard is over 5.1 metres wide and 2.8 metres tall ensuring all players, officials and spectators can easily be aware of the scores, time clock and other key details at any position around the ground at any time.

This exciting new digital platform is basically a large video wall which will be used for a variety of purposes including multi-sports event scoring, game day information, player profiles, promotional advertising, live video and replays, community events and more.
RMIT Big V men's basketball at the Sports Centre
RMIT University Redbacks have just begun their first "Big V" basketball campaign. Part of the RMIT Basketball Club, the new Redbacks team are competing in their first Big V season, in the Division 2 Men's section.

To ensure our Sports Centre facilities are aligned with Big V competition standards, RMIT has recently invested in two new large digital scoreboards, LED upgrades to old boards, new competition standard basketball rings, nets, 6-man official scorers bench and more.

We are excited to announce that the RMIT Sports Centre will be the home of the RMIT Redbacks for their inaugural season. We will see 12 home and away rounds out of 18 being hosted at the Sports Centre giving us ample opportunity to use our home court advantage to the fullest.

Come down to the Centre and cheer on our team!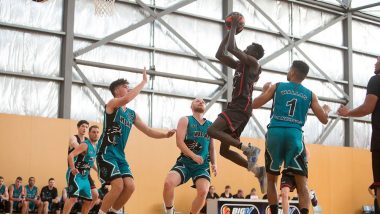 CHITF Taekwon-Do World Championships
The 2019 CHIFT Taekwondo World Championships were recently hosted by RMIT ITF Taekwondo club at the RMIT University Sports Centre Indoor Stadium over the 9-10 March. Over 400 Australian and international competitors from over 15 different countries participated in the weekend tournament including teams from Malaysia, Argentina, China and Canada.

Athletes were able to compete in three different disciplines; Sparring, Patterns and Power Breaking. Each discipline was separated into Male and Female categories, with three different age groups including juniors, seniors and special needs. Each discipline had categories in both individually and team event.

For the first time, special needs athletes were able to compete at a world level tournament in their sport. Team Australia performed well, taking out first place in the overall medal tally, with Australians Andrea Smith (Sun Soo ITF Taekwon-Do) and Craig Harmer (Goulburn Martial Arts Academy) taking out the overall Female and Male title respectively.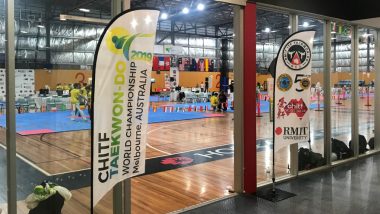 Improved self-confidence, fitness, strength and tone. Self-defence classes are here. Learn how to use your power efficiently and effectively in all situations.
In this 6-week program you will learn what to do and when to do it, identifying dangers and important strategies to better prepare for an effective defence that can protect your health, safety and well-being.
The class will teach you the power of understanding your own strength, your ability to see red flags, to understand when you are in danger (even with someone you know) and how to use your power effectively. Learn these skills mentally and physically and also through the art of conversation.
The program will cover de-escalation skills, finding help and the many aspects and choices available including negotiation skills. This is not just a class for the critical moment but a class that will teach you self-defence for everyday life.
Classes launch on Thursday 28 March at RMIT Sports Centre and run from 12:00 pm-2.00 pm for a 6-week term.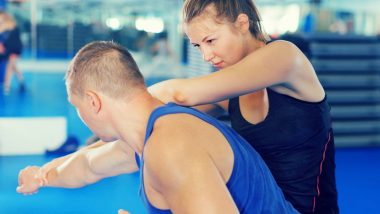 RMIT Courtesy Bus Bundoora
Say Hello to the Bundoora Campus Courtesy Bus!

We are happy to announce that Bundoora Campus finally has a courtesy bus to help transport students and staff around the campus.

The bus will run from 5pm-1:30am, 7 days a week, with bus cycles running every 30 minutes.

Whether it be a late-night tutorial or a huge cram session in the library for that one test that you are stressing about, there is now no need to feel unsafe whilst at University. The courtesy bus is here to make life easier and more secure when finding your way around Bundoora Campus.

The bus service will enable you to be escorted to major local transport, food and housing hubs at night. The service is open to all students and staff, and to ride it, you just need to show your RMIT credentials.

The bus stops right out the front of the Sports Centre, so if you're coming in for a gym session or a 6:30pm group fitness class and you're stuck on the other side of campus, jump on the bus and you'll be here within minutes!

Download the SafeZone app for Apple and Android devices for full access to the Courtesy Bus route and timetable. This app also allows you to instantly access support and help if you are in need at any RMIT University Campus.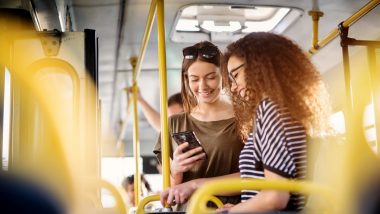 Opening of Football Pavilion
After much anticipation we are excited to announce the opening of the new Sports Oval Pavilion. Our AFL football/sports field is now officially fully-functioning with the implementation of these brand new unisex player changerooms and supporting amenities.

The new pavilion consists of two fully-functioning team change rooms, two medical rooms, player toilets and public access toilets.

They also include 30 digital lockers in each to assist the protection and storage of players and coaches' personal belongings. There will also be seating located out the front of the pavilion, which will provide an optimal viewing position for spectators.

There will be continued development of a pedestrian walkway/path that will begin at Carpark 1 just off plenty road, all the way to the Football Oval to help people navigate their way around the sporting precinct.

This pathway will also pass each sporting field in the precinct, finally connecting around to the Sports Centre.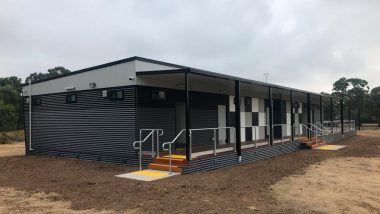 New Outdoor Tennis Courts Open
The summer of tennis has officially arrived, with the unveiling of RMIT Sports Centre's four brand new tennis courts!
After an investment of nearly $750,000 RMIT University is proud to open the four new competition standard tennis courts with Plexicushion surface (Blue Acrylic Hard Courts) at the Bundoora campus.
The new facilities include official umpire chairs on each court, separation netting and night competition standard LED lighting.
Open to both students and the local community, enjoy one hour free court hire on your first visit until January 31 and play on the surface of champions. Your serve.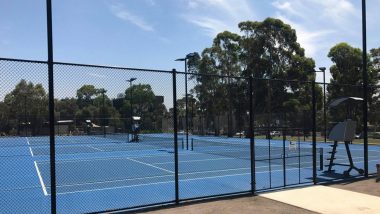 New Football Oval Change-rooms
After an investment of over $1.5 million on a new Australian Rules Football Oval (Etihad sized) at the Bundoora West campus in early 2018, RMIT University has now approved a further investment of over $800,000 in the form of new player change-rooms. These important new amenities with separate team change areas and external access (public) toilet facilities will ensure that scheduled increased usage of the Oval in 2019 for students, clubs and the local community can now proceed.

Located on the West side of the oval, the new changerooms will help meet the needs of a variety of University, clubs, sports and associations scheduled to use the Oval next year. The proposed new unisex facilities include undercover external viewing area, accessible timber ramp and decking, team change areas with bench seating, shower and toilet cubicles, medical room, umpire change areas, equipment storage room, exterior lighting and more.

Completion of these works will enable the return of the University's largest sporting clubs to the Bundoora Sports Precinct and facilitate the establishment of some new major women's sporting tenants. This will present a range of authentic student experience outcomes, particularly through Workplace Integrated Learning (WIL) field placements and ongoing research opportunities into women's participation in sport.

Proposed works have now gone to tender with plans that the new changeroom facilities will be completed and ready for use in the first quarter of 2019.

Outdoor Tennis Court Redevelopment
RMIT University continues its ongoing investment in Bundoora West Campus sports facilities with a $500,000 redevelopment of the tennis courts currently underway. The project will upgrade and re-size the four original courts to Tennis Australia competition standard.
The new tennis courts will be based on best practice facility standards currently in place at Melbourne Park, including blue acrylic "Plexicushion" court surface, night competition standard lighting, court separation fencing, new nets and removable poles, landscaping, bench seating and more.
The new tennis courts will further help the University achieve its objectives of building a broad based sports' capability at the Bundoora campus for both students and the local community through the provision of a range of quality, accessible sports and recreation facilities. New programs and services will include adult and kid's lessons, squad, competition and Elite Athlete pathways, sports research and programming for special populations.
The new courts are scheduled for launch in January 2019.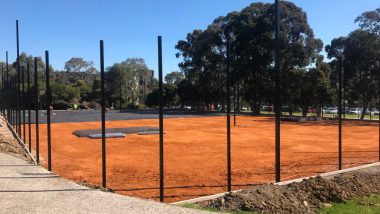 New Coaches Boxes and Water Stations
RMIT University has continued to invest in its sporting infrastructure with a $215,000 investment in new player exchange boxes (coach's boxes) and drinking fountains across the Sports Precinct in Bundoora. These new facilities and services will ensure an improved student and match day experience for all sports fields' participants and help meet the hydration requirements of players and spectators alike.

New player exchange boxes have been installed on all major outdoor sports fields including the outdoor Soccer Oval, Hockey Pitch and Football Oval. These large steel and aluminium units with polycarbonate windows range from 4.5 metres to 6 meters wide allowing lots of seating space for up to 12 players and coaching officials at a time to meet the needs of a range of diverse sports and activities.

With the launch of the new Football Oval and predicted increase in usage of the outdoor sporting fields by students, spectators and clubs, several new water drinking stations have also been installed at key points alongside outdoor sporting fields. The new Aquafil 2100 water stations and drinking fountain's that are already found throughout the campus, have been installed alongside walking paths next to the soccer, hockey and football oval providing easy and fast access to water for students, players and spectators alike.

Phone: 9925 7999

Email:
Enquire about a health club membership: sportscentre@rmit.edu.au
Book a room or court: programs@rmit.edu.au
Location:
RMIT University, Building 203, McKimmies Road, Bundoora.
Opening hours:
Monday to Friday: 6.30am – 10pm
Saturday and Sunday: 8am – 6pm
Find us on Facebook: RMIT Sports Centre

RMIT Sports Centre
Building 203, McKimmies Rd, Bundoora VIC 3083