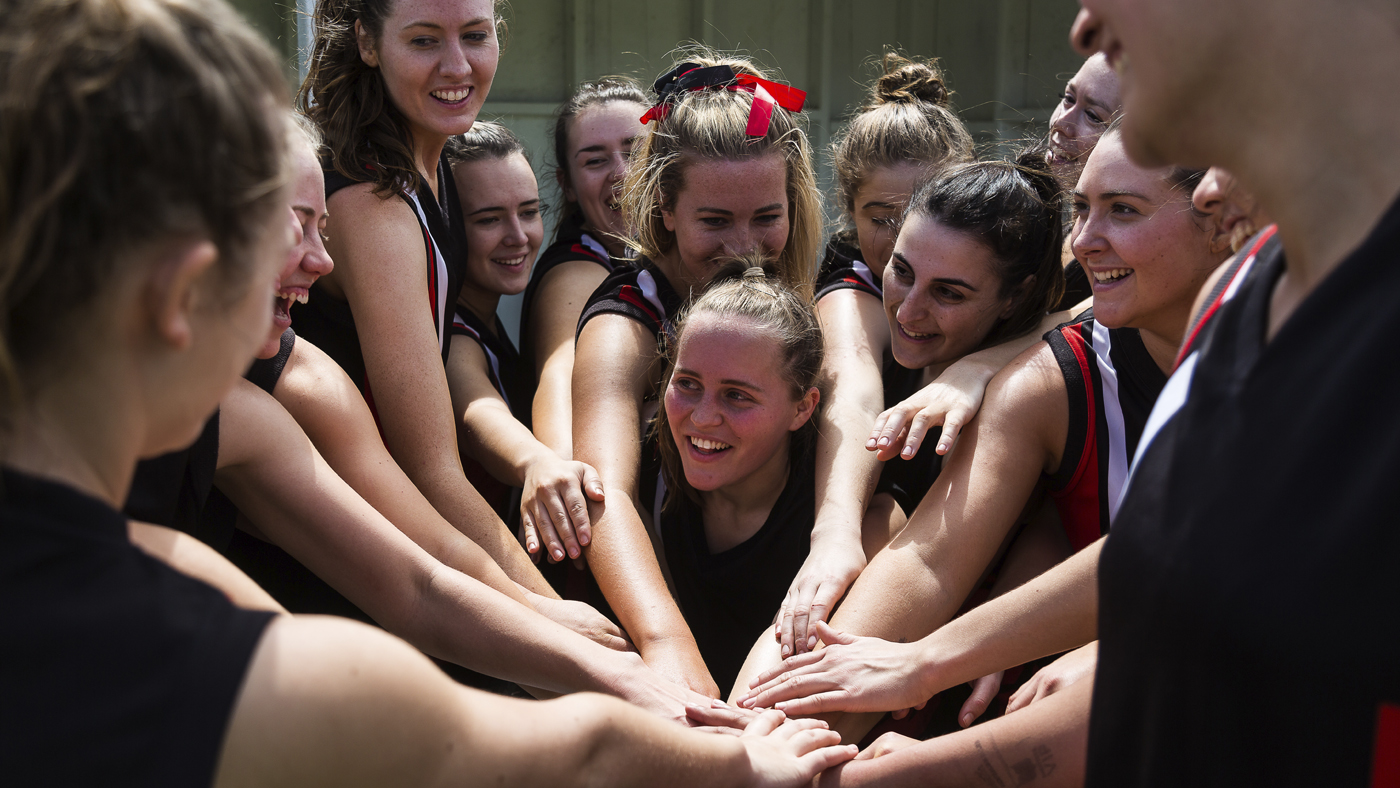 RMIT Women's Football Academy
Now the real stuff begins. We're thrilled to be playing in the VAFA competition in 2019, so be sure to get behind the RMIT Redbacks women of the Academy!
Led by some amazing women, including inaugural captain and RMIT student April Goldring (pictured centre), we'll be showcasing our stuff at RMIT Bundoora Oval for home games, so come down and cheer us on!
Find our full 2019 Fixture here.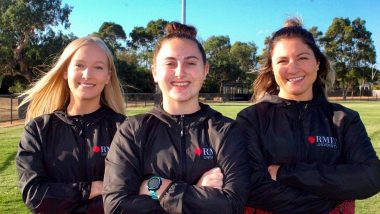 Designed to encourage greater participation in women's football, the RMIT Women's Football Academy aims to promote and develop players, coaches and administrators in women's football.

It will provide an inclusive environment for students and the community to try and learn football, with options for both social participation as well as a high-performance talent pathway into VFLW and AFLW programs.

It's also an opportunity for students, staff, alumni and the wider community to develop their skills in football or in a profession supporting the football academy. (Coaching, Exercise Science, Health Sciences, Media & Communication, Business).

Media Release: New Women's Football Academy to kick off in 2019 (17 October 2018)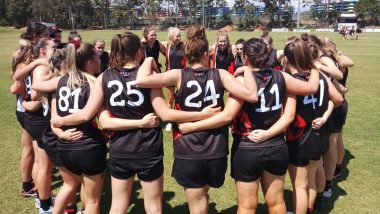 The Academy will field team under the RMIT Redbacks name in 2019 and will provide an inclusive environment for RMIT students and the community to become more involved in women's football.

Based at the RMIT Sports Precinct at our Bundoora campus, offering an Etihad Stadium replica surface, grass and synthetic training surfaces, exercise sciences laboratories, indoor training stadium, gymnasium, video analysis technology and function rooms.

Academy players will have access to the RMIT Health Clinic offering Osteopathy, Chiropractic, Massage, Chinese Medicine and Sport Psychology.

Academy facilities;

· Athletics training track
· Multiple synthetic training surfaces
· Indoor training stadium
· Gymnasium
· Video analysis technology
· Exercise Science Laboratory's
· Fitness testing resources
· Function rooms
· Health Sciences clinic; Osteopathy, Chiropractic, Chinese Medicine, Massage, Psychology.
Hayley Bullas, Academy Ambassador
"Representing any women's football is exciting for me. It's a time of growth and equality and I am so proud to get the opportunity to work with clubs who share the same passion and vision for the evolution of women's football as I do." - Hayley Bullas, pictured in action for RMIT.

Hayley Bullas is a first-year Bachelor of Applied Science (Health and Physical Education) student, and a proud RMIT Redback. Having recently represented the university at the UniSport Division 1 Nationals, we're thrilled to have Hayley as part of our Academy team.

Tackling machine, gun midfielder and the youngest member of the extended leadership group, Bullas became the first Essendon VFLW player to be selected in the 2018 'VFL Women's Team of the Year', before taking out the Essendon Football Club best and fairest for season 2018.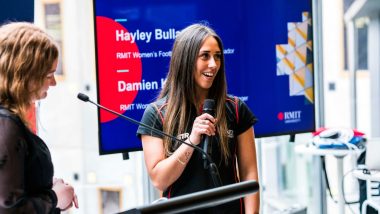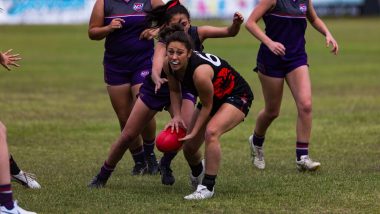 The Academy has formal partnerships with faculties across the University to provide resources that in combination with the infrastructure deliver upon the vision of the Academy.

RMIT faculties supporting the Academy include:
· Health Sciences – Myotherapy, Chiropractic, Chinese medicine, Osteopathy
· Media & Communication
· College of Business
· Education – coaching, clinics
· Exercise Science – S&C, game analytics