Study support for international students
RMIT is providing international students with access to two new study support services – Studiosity and Peer Mentoring. These services are currently being offered as pilot programs to international students only.
Both services are free and available until December 2021, but may be extended.
Studiosity – 24/7 study help from Subject Specialists

Access 15 sessions of academic and English language support via Studiosity, an online platform that gives you 24/7 access to Subject Specialists. Using Studiosity, you can:
Connect live via one-on-one chat with Subject Specialists to ask questions and get help with English language, essay and report writing, maths, science and economics.
Get feedback on your writing in 24 hours. Submit your assessment draft and receive constructive feedback on structure, readability and referencing. This service cannot edit or proofread your work.
Please note, Studiosity Subject Specialists are not affiliated with RMIT so might not be able to help with all questions. If that's the case, you should contact your Tutor or Course Coordinator for help.

How to access Studiosity
International students will receive an email from Studiosity to their RMIT student email by 14 September 2020 containing their Studiosity account activation details and instructions. Remember to check your junk mail folder if you can't find the email.
To be eligible you must be an international student actively enrolled in an RMIT program on 7 September 2020.
If you believe you are eligible but cannot find your Studiosity account activation email, contact grp.lib.studiosity@rmit.edu.au. If you're having trouble logging in to Studiosity, contact support@studiosity.com for help.
If you have questions about how Studiosity works, you can speak to someone from Studiosity using the live chat button at the bottom right hand corner of the Studiosity website.
Peer Mentoring for International Students – Connect with other RMIT students online
Connect with another RMIT student who has performed well academically and can help you with your studies or just general university life questions. Peer Mentors can help you with:
Discussing course content and themes
Time management, planning and goal setting
Revision tips and tricks
Practicing class presentations
Sharing their life and study experiences and lots more!
Browse Mentor profiles, select who you'd like to connect with, then chat with them via instant messaging or video call.

How to Peer Mentoring for International Students
Peer Mentoring for International Students is being delivered via Vygo.
To access Peer Mentoring:
Go to web.vygoapp.com or download the Vygo app via the App Store or Google Play Store
Select your region as Australia
Select Log In With University Credentials/SSO
Select RMIT University
Log in using your RMIT ID and password, then complete the registration process
Select International Students – Peer Support for International Students
Select Join Program
Browse the Mentor profiles to find a mentor you'd like to connect with
Send them a message (it's best to message before requesting a live chat or video call session!)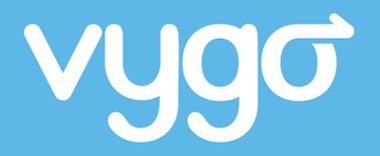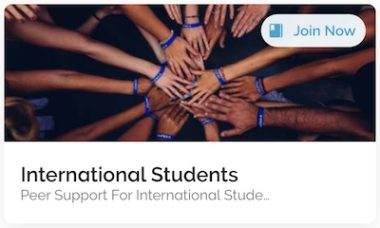 For technical support using Vygo, click 'Help' on the website or within the app to access technical support webchat. You can also find answers in the in the Vygo Help Library.
For questions about peer mentoring contact peer.mentoring@rmit.edu.au.
Staying connected during your studies