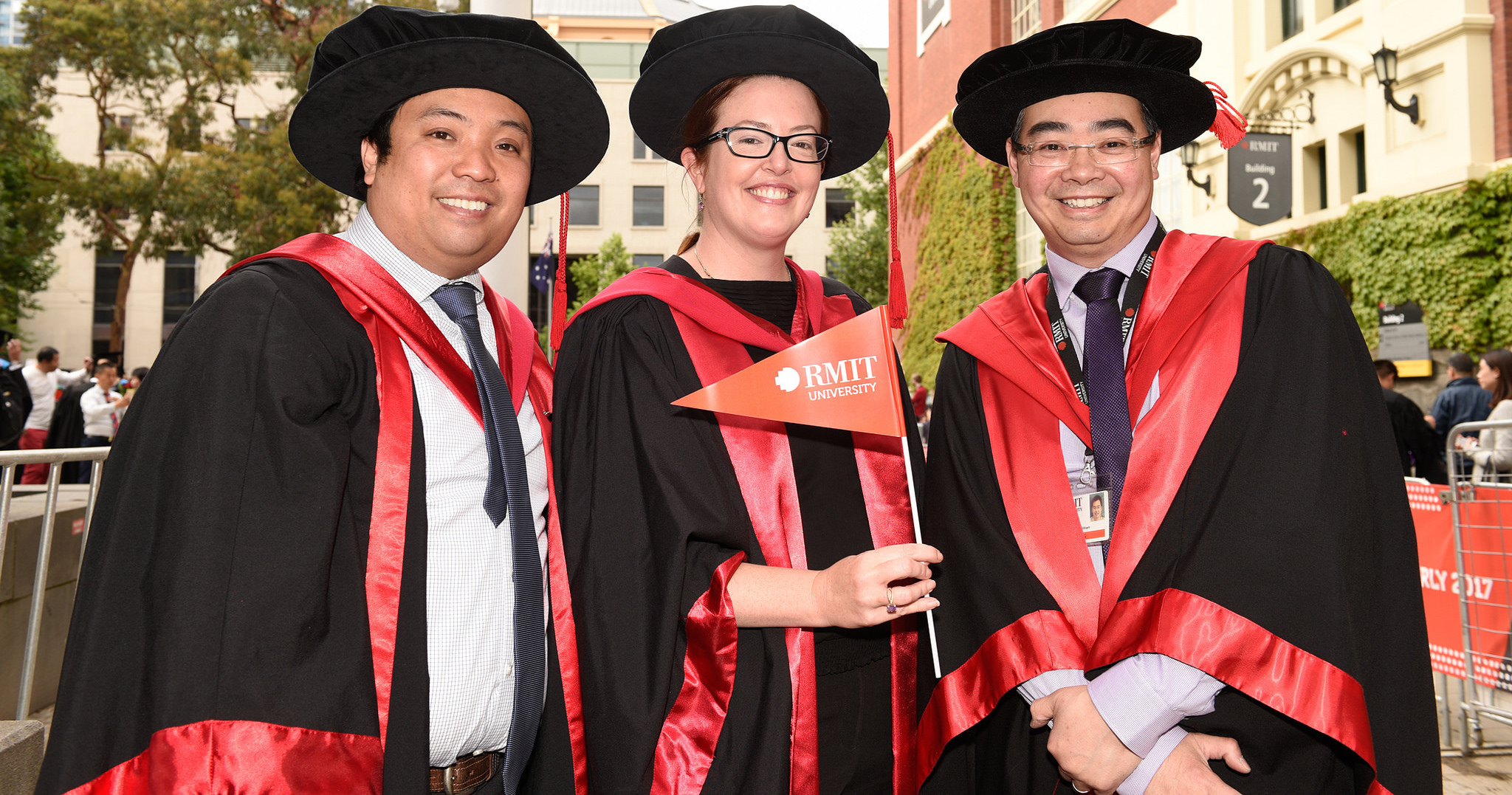 Resources for Postgraduate students
Resources for postgraduate degree by coursework
(Grad. Cert., Grad. Dip., Masters by coursework students)
Also check out the Library workshops and resources.
Specialised resources for higher degree by research students
(Masters by research and PhD)
You can access all the above resources as well as some additional ones below.
PhD Up! program for research students
Book into the PhD Up! program, which offers a huge range of workshops, seminars and short courses to build research knowledge and skills. Topics include 'What is a thesis?', 'Writing your literature review', 'Editing and proofreading' and more.
The School of Graduate Research also offers some training and development.
Research writing groups
Are you an RMIT research candidate currently writing a thesis, exegesis or a paper for publication?
We offer you the opportunity to establish a Research Writing Group, where you can:
talk about writing and its challenges
develop academic literacy and extend awareness of text structures
learn techniques of peer review as well as reflection and editing skills
share writing resources, tips and tricks
meet other people with the same issues
build confidence, motivation and independence.
These groups require a degree of trust, so it is preferred that the group remains fairly stable.
Groups are usually run fortnightly.
A Research Writing Group kit with resources to help you establish your own group is available. If you would like to start your own group, please contact Judy Maxwell: judy.maxwell@rmit.edu.au
Writing by appointment
Higher degree by research students can make 50-minute individual appointments with a language and learning adviser.
We will:
discuss aspects of your thesis with you
give feedback on draft sections of your writing
discuss strategies for improvement
assist you to develop effective and critical reading skills
help keep you on task
We don't:
edit and proofread your writing
advise on content issues.
To make an appointment go to rmit.service-now.com/connect and select 'Book an appointment' under the 'Services' heading.
Please note that you may book only one appointment at a time. A further appointment may be made after discussion with the learning adviser.
Contact us
For any enquiries please phone 9925 2020.