NAIDOC stands for National Aborigines and Islanders Day Observance Committee.
It is a week-long celebration of Aboriginal and Torres Strait Islander history, culture and achievements. It is also a time for Victorians to reflect on the historical treatment and status of the Aboriginal and Torres Strait Islander communities.
During the first full week of July, there are activities and discussions that you can attend which will increase your own awareness of the contemporary issues facing Indigenous Australians. Beginning with the raising of the flags, NAIDOC week is an invaluable opportunity for Victorians to come together and realise NAIDOC's aim for 2019:
NAIDOC Online film festival
To celebrate NAIDOC Week, RMIT University Library presents the NAIDOC Week
online film festival,
available to RMIT students and staff. To begin exploring some great titles, simply click on the poster images.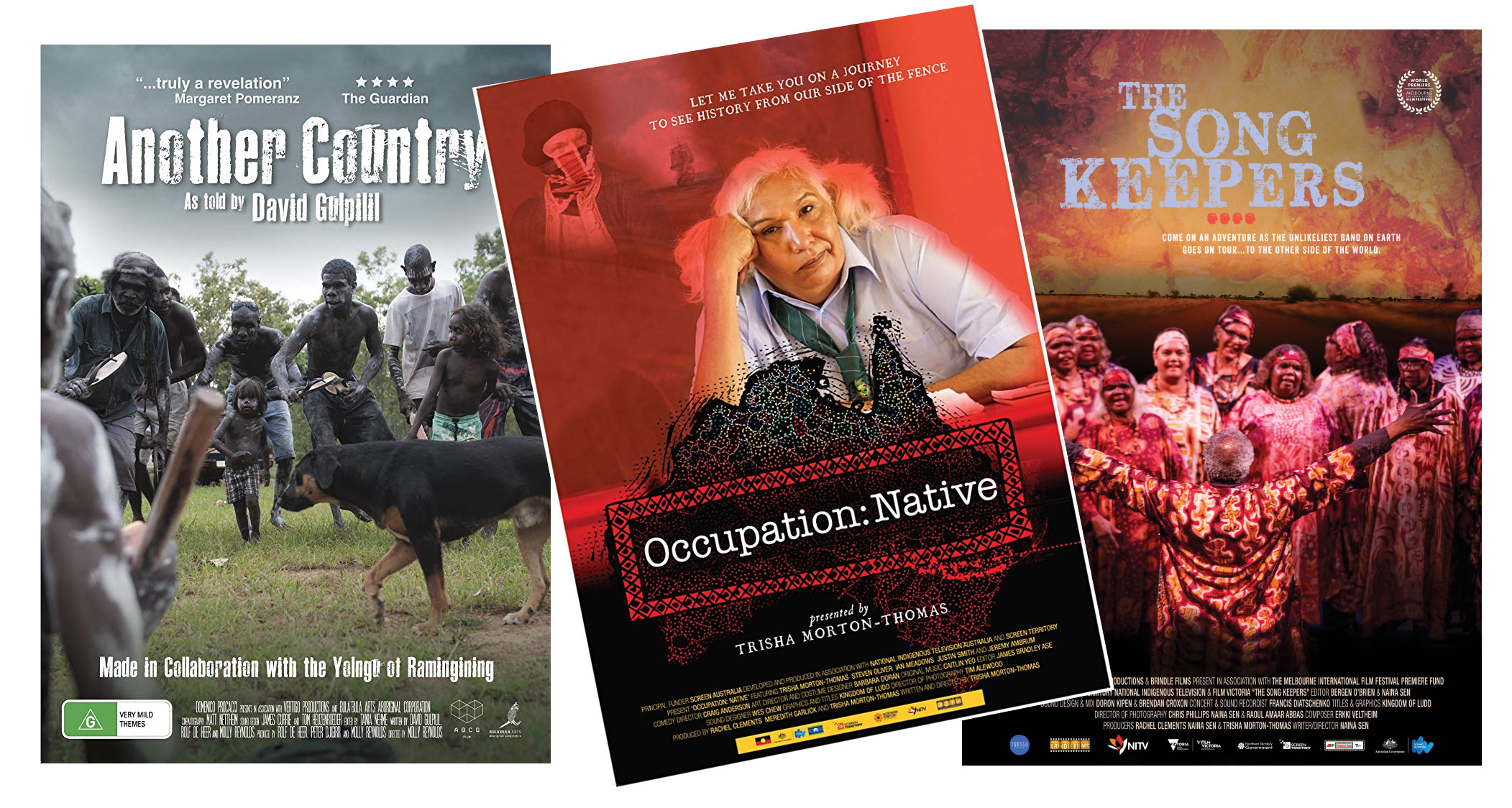 The Possum Skin Cloak is currently on display in the RMIT Swanston Street Library.
As RMIT is on the traditional lands of Wurundjeri and Boon Wurrung clans, we wanted the students to have a connection to the Country they are on and its surroundings.
Come to Swanston Library to view at the cloak and to learn about its making and history. It's on display in Building 8, Level 5 (enter via Swanston Library main entrance Building 10 Level 5).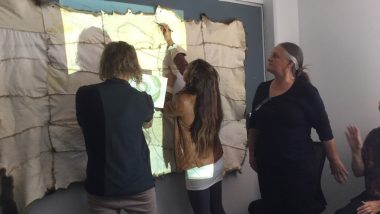 The process of drawing a new story, created and designed by RMIT students and the community, on the inside of the cloak. The design is then later burned under the guidence of RMIT's VC Indigenous Research Fellow, Vicki Couzens.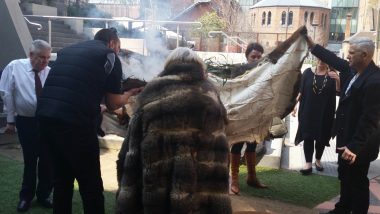 The cloak being cleansed through smoking with Wurundjeri Elder Diane Kerr, her son Alex and Vice-Chancellor, Martin Bean, being present.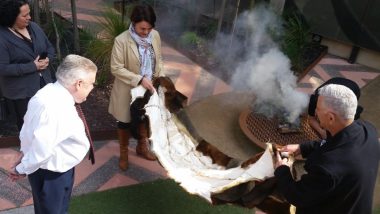 Acknowledgement of Country
RMIT University acknowledges the people of the Woi wurrung and Boon wurrung language groups of the eastern Kulin Nation on whose unceded lands we conduct the business of the University. RMIT University respectfully acknowledges their Ancestors and Elders, past and present. RMIT also acknowledges the Traditional Custodians and their Ancestors of the lands and waters across Australia where we conduct our business.