Ngarara Place is a significant addition to the cultural and campus life of RMIT. In recognition of the oldest continuing culture in the world, a newly conceived landscape/urban design intervention has been incorporated adjacent to the key cross access (of Chemistry Lane) within the heart of RMIT's city campus.
The Indigenous garden's design draws on four key pillars – Connection to Country, Cultural Motifs, Contemporary Aboriginal Art, and Knowledge exchange.
Created, designed and built by a mainly Indigenous team, the unique space includes an Indigenous themed courtyard area; amphitheatre-style seating; sculptural laser-cut smoke pit; and a space to host Indigenous ceremonies, gatherings and events – with the key design narrative of the landscape focusing on the seven seasons of the Kulin Nations.
Ngarara Place was designed by award winning Melbourne-based architecture and interior design firm Greenaway Architects.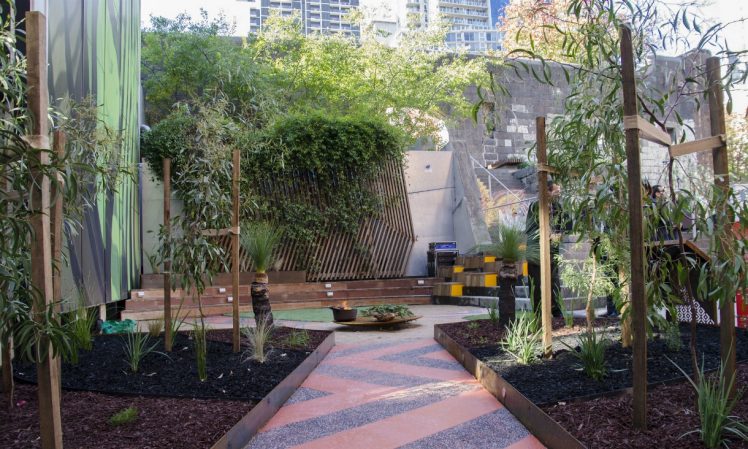 RMIT has opened Ngarara Place, a unique Indigenous garden and design space at its City campus. Photo: Moorina Bonini