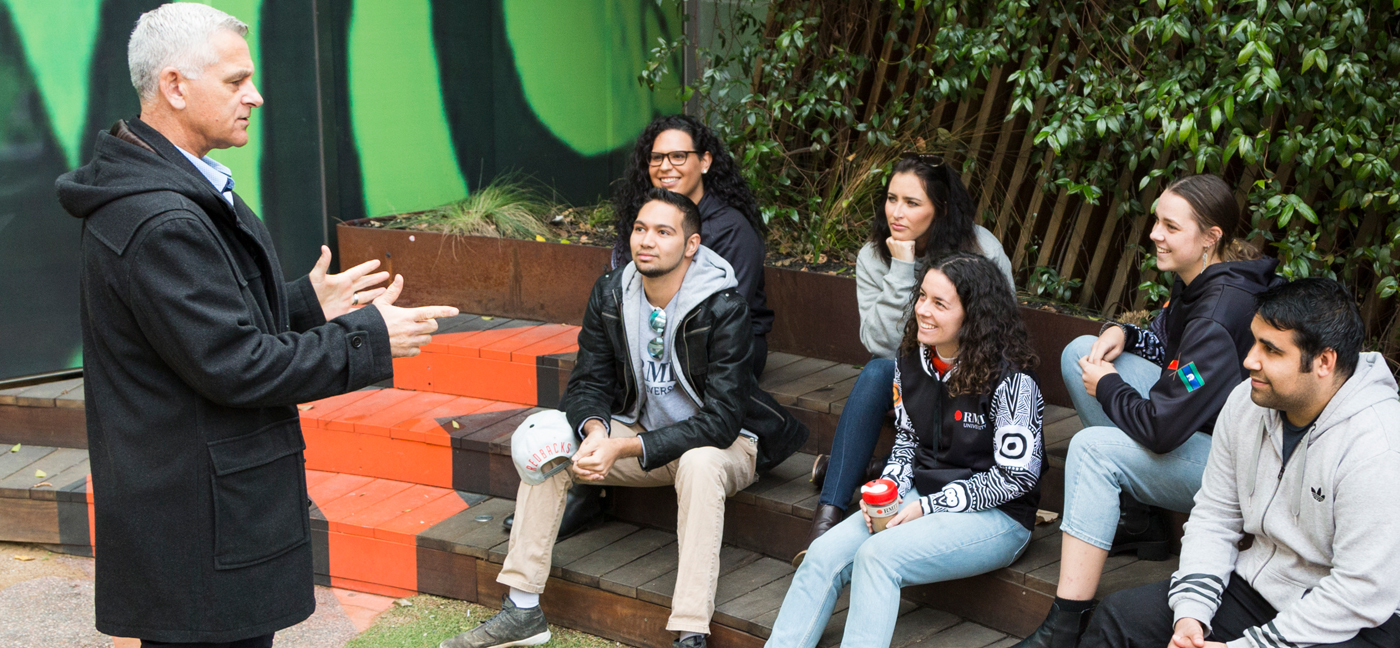 Gama-dji Orientation Program
Come to our orientation program to get familiar with RMIT, Ngarara Willim and our support services - and to meet other students.
You'll get a head start on everyone else who will be commencing the following week. It's a great way to meet other students, learn study skills, explore your culture and get to know RMIT and Melbourne.

We run Gama-dji a week before the RMIT University orientation. This ensures you feel comfortable and less stressed for the beginning of your academic journey. We want your experience with us here at RMIT and Ngarara Willim to be positive.

By attending you will know:
· that your enrolment is finalised
· that you have a tutor who will be able to help you from Week 1
· that you are connected to wifi, and know how to use RMIT's learning systems like myRMIT and Canvas
· that you can log into your university emails
· where to find your classes
· how to budget for the semester
· where to get help when you need it
It is essential that you attend if you have come through the Indigenous Access Program or will be accepting an Indigenous specific scholarship.
| Gama-dji | Date | |
| --- | --- | --- |
| Vocational Education | 4 July 2019 | RSVP |
| Higher Education | 17 July 2019 | RSVP |
To see what you can expect from the program, view the itinerary: