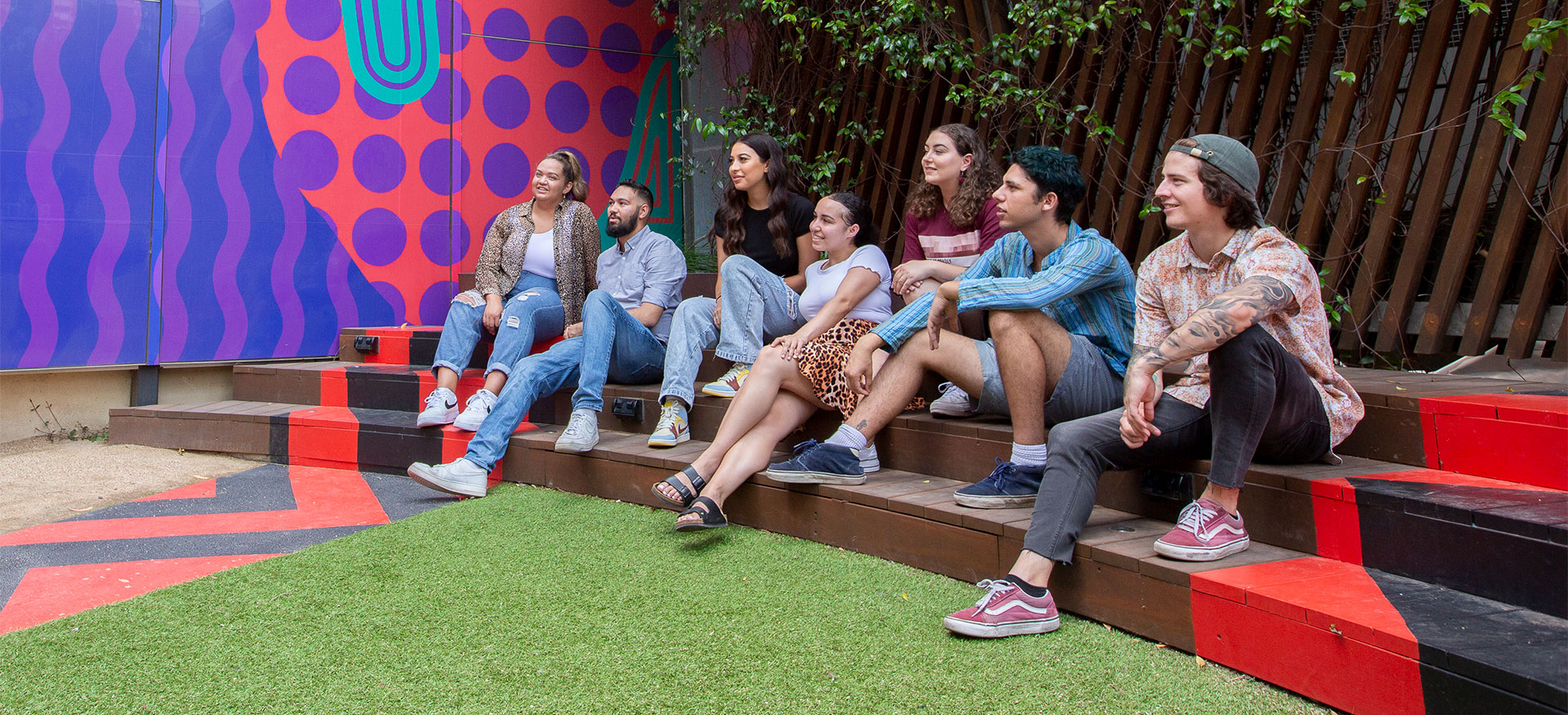 Gama-dji Orientation Program
What is Gama-dji?
Gama-dji (pronounced Gama-gee) means 'emerge' in the local Woi Wurrung and Boon Wurrung language of the Kulin Nations.
Gama-dji is an orientation program designed to help Aboriginal and Torres Strait Islander students as they start their studies at RMIT.
The program will help you:
get familiar with RMIT and Ngarara Willim
get prepared for university by helping you with essential tasks like finalising your enrolment, setting up your email, connecting to wifi, and accessing RMIT systems
navigate RMIT and find your way around
understand available support services, and where to get help if you need it
budget for semester
meet other students
settle in to Melbourne, if you're new to the city

Who should attend Gama-dji?
Gama-dji is open to all commencing students who are Aboriginal or Torres Strait Islander. It's highly recommended that you attend.
If you have come to RMIT through the Indigenous Access Program or will be accepting an Indigenous-specific scholarship, attendance is compulsory.

Gama-dji Semester 1 2021
| Gama-dji | Date |
| --- | --- |
| Vocational education | 4 February 2021 |
| Higher education | 17 Feb 2021 (including Gama-dji Welcome BBQ) |