COVID-19-update
Medical Hub@RMIT remains open during the ongoing coronavirus situation.
To limit the risk of the spread of infection to our team and patients, we will not be offering face-to-face consultations for anyone who has:
Travelled overseas in the last 14 days
Had contact with a confirmed case of Coronavirus
Any flu-like symptoms
Telehealth services are available and are covered by Medicare or OSHC if you have attended the Medical Hub face to face in the last 12 months.
Staff and students can book online or by contacting the practice to schedule a Telehealth consultation with one of our doctors.
Get your free flu vaccine today!
Follow the four easy steps below, to book your free flu vaccine exclusive to RMIT students, funded by Thanks SSAF (Student Services and Amenity Fee).
1. Firstly, go to https://www.medicalhubrmit.com.au/book-online/
2. Then select "Flu vaccination" as your chosen appointment type
3. Choose your preferred flu vaccination nurse
4. Lastly, select the date and time you can make your appointment.
This offer is exclusive to RMIT students from April till June 2021!

Medical Hub @ RMIT is conveniently located at RMIT's City campus. The clinic provides high-quality medical care to all members of the community, including RMIT students and staff. The service offers a holistic approach to managing your health in a welcoming and accessible setting. The staff celebrate diversity and provide a safe environment for people of all backgrounds, cultures, beliefs, abilities and sexualities.

The Medical Hub is an RMIT service delivered in partnership with a trusted and experienced provider of medical services.
Visit the provider's website for more information or to make a booking: medicalhubrmit.com.au
Services
The doctors at Medical Hub @ RMIT offer a broad range of general practice medical care. This includes, but is not limited to:
Women's health
Men's health
Mental health
Sexual health
Travel medicine
LGBTI health
Pre-employment medicals
Chronic disease management
Preventative health care
Health education and advocacy
Make a booking
To see a doctor at the Medical Hub, please call or book an appointment online.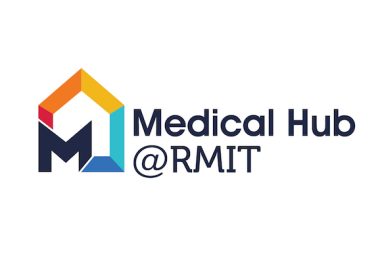 Opening hours
Monday: 9am-5pm
Tuesday: 9am-5pm
Wednesday: 9am-5pm
Thursday: 9am-5pm
Friday: 9am-5pm

Saturday and Sunday: Closed
Public holidays: Closed
Find us
RMIT University
Building 8, Level 3
368-374 Swanston St Melbourne Vic 3000
Medical Hub @ RMIT is conveniently located on Swanston Street in Melbourne's CBD. The practice is walking distance from both QV and Melbourne Central, and a two minute walk from the State Library. Medical Hub @ RMIT is situated between RMIT's Commonwealth Bank branch and RUSU Realfoods.