Safer Community provides support and advice to students and staff concerned about threatening or inappropriate behaviour.
Our services have moved online
Safer Community staff are still available to provide specialist support over the phone and via email.
If you have experienced threatening, concerning or inappropriate behaviour, we are here to help, even if it happened off campus.
At RMIT, we are committed to providing a respectful and safe place to study and work.
If you are feeling unsafe or unsure what to do about threatening or unwanted behaviour, you can talk to us about your concerns and options - even if the behaviour happened off campus.
If you or someone you know has experienced unwanted or threatening behaviour - including sexual harassment or assault - we can help.
When you contact Safer Community, we will:
listen
try to understand what's important to you
explain and explore options - you decide which is most appropriate

always consider your well-being

discuss with you if we need to take steps to ensure the safety of our community
Concerning, threatening or inappropriate behaviour
We want everyone who works and studies at RMIT to feel safe, comfortable and respected.
If you have experienced threatening or concerning behaviour or you are worried about someone else we want to help.
Learn more about threatening or inappropriate behaviour and which support options are available.
Respect at RMIT
RMIT has partnered with Universities Australia on the Respect.Now.Always campaign. It aims to understand when and how sexual harassment and assault happen at universities so we can work to prevent it and to provide support.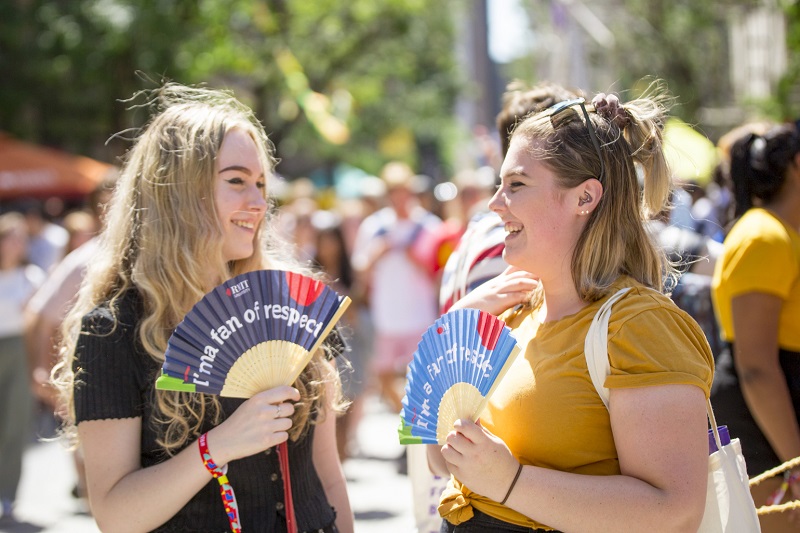 Safer Community email and phone messages are checked daily from Monday to Friday.
Please note that we are not an emergency service. If you or others feel at risk or consider the situation to be an emergency, call the Police or an ambulance on 000 if you are on campus, alert Campus Safety and Security on 03 9925 3333.
Help someone else
As a friend, family or staff member you are an important source of support to members of the RMIT community. If you are concerned about an incident, or behaviour you have become aware of, contact us to talk through your concerns.