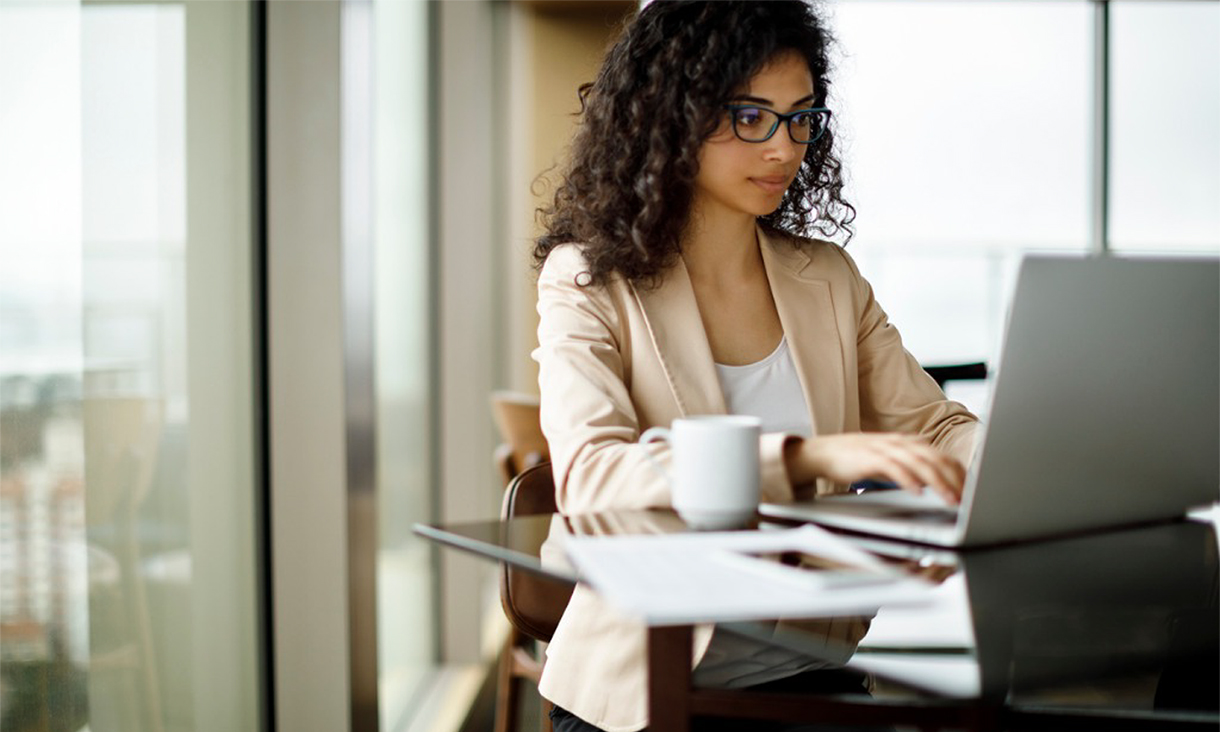 Build a positive online reputation and brand
10 ways to make you stand out in a competitive job market.
Take advantage of the platforms, tools and resources available to showcase what's great about you.
By building connections and raising awareness of your passions, skills and interests, you'll set yourself apart from the competition.
But what should you be thinking about now and what can you do to prepare? Personal branding expert Ryan Mobilia has the lowdown.
1. Understand your audience
Start with understanding that people are making assumptions about you, fairly or not, based on what they can find out about you. Who's in your audience that could be the connector to the opportunity you're dreaming of? It's constantly evolving.
2. Decide what you want to be known for
What are you known for? If someone could only learn about you from your online presence, what would they think? Are your values, skills and passion clearly understood in how you show up to the world?
3. Take care of the first impression

How you present to someone online is often the first (and only) impression of you they have to go by. Are you showcasing the most relevant, up-to-date, important information and messages as early as possible on your online footprint? Do you mention the charity work, internships, part time employment and industry memberships – or are they not sexy enough?
4. Search out the spotlight

It's time to shift the mindset of worrying about being 'found out' online, or turning people off with your Instagram feed, and instead search out opportunities to be found, by creating an online footprint you are proud to be associated with. Step confidently into the spotlight.
5. Join the conversation
What are you learning, what are you creating? What are you experiencing? Talk about it. Every effort you make to push content about your passions and interests into the world is building that slight edge over others that talk the talk, but are not walking the walk. As well as written communication, utilise audio, imagery or video to converse with your dream community.
6. Utilise the toolbox at your disposal
Almost everyone carries the ideal personal brand building toolbox in their pocket at all times. Use your smart phone to take the photo of the experience, record the video, screen-shot the inspirational insight, write the post, share the links to those that inspire you – or reach out via message, email or phone to network.
7. Throw perfection out the window

Inaction is a killer. It's time to test, try and evolve. Being a student is the perfect time to get better at what you like and build that muscle. You don't have to be perfect and have it all worked out, but taking the time to tell the story of your experience, passion, skills and insights builds the footprint of who you are, what you care about, and where you're looking to head.
8. Don't hide the good stuff

What are you doing that others aren't? What's 'business as usual' to you, that others may not experience? You are always accomplishing more interest things – that can build your profile – than you're sharing. Talk about it!
The more you can 'show' now, the less you need to rely on an opportunity to 'tell' down the track.
Have you taken the time to learn a skill that is important in your dream industry? Show it off. Could you interview someone working in your dream industry? Or offer some value by consuming some of their content and creatively displaying and communicating it in a way they might want to use?
9. Connect with thought
Who are you around online, and are they helping, or hurting you move towards your goals? Is what you're consuming educating, motivating and inspiring you, or is it draining your energy and enthusiasm? Could you sub out some Netflix time, and sub in some Linkedin time? It has become a powerful tool for showcasing your brand, connecting with relevant industry connections, along with Alumni and fellow job opportunities. 'Did you know? RMIT partners with global leaders like LinkedIn to give you access to relevant information and insights on the future world of work.'
10. Make it easy for them
Finally – people are busy, distracted and looking for the simplest solution to their problem. Leave no doubt. Utilise the channels you have (like social media and resumes) at your disposal to direct them to links, pin articles and media coverage to the top of your profiles. Utilise social media bios and email introductions to let them know how important your area of interest is to you.
Have fun and good luck!
Ryan
@RyanMobilia is an RMIT Student Communications Advisor (Sport) and works with individuals and organisations to help them use social media to build a positive reputation, communicate their value and shine online. You can connect and follow Ryan on LinkedIn.
If you need advice or have a question, feel free to contact us: jobshop@rmit.edu.au