Study for one or two semesters with one of RMIT's many overseas exchange partners around the world. There is also an opportunity to complete RMIT courses at RMIT's Vietnam camps or through one of our Asian partners.
Duration: One or two semesters
Course credit: Yes
Financial support
Government funding, scholarships and grants are available to support students wishing to undertake overseas internships. 
Global Work and Volunteering Programs / Industry Programs
Gain valuable international work experience in paid and unpaid internships, work-placements, work integrated learning, clinical placements and research programs.
Duration: two weeks to twelve months
Course credit: Yes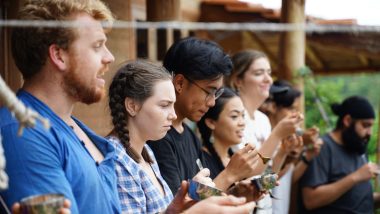 From two week academic-led study tours, to 4 week exchange with our partner universities, you can enjoy a short term global experience that fits within your program and study breaks.
Duration: two to six weeks
Course credit: Yes