Georgia | RMIT Vietnam | Exchange | Vietnam
''Vietnam has an incredible atmosphere especially Saigon. There is always something to see, something to do - it's a very interesting city!''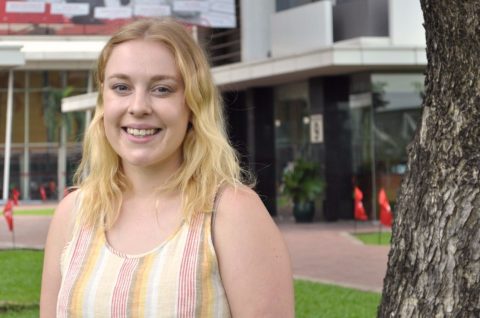 Georgia
Georgia undertook a semester exchange to RMIT Vietnam.
''Vietnam has an incredible atmosphere especially Saigon. There is always something to see, something to do - it's a very interesting city! As for Vietnam in general, it is a country that has it all. The beaches, mountains, waterfalls, cities - it truly has so much to offer.
The support network at RMIT Vietnam is fantastic. The teachers are always willing to help and they also offer workshops where you can get help from past students that have excelled in the course you need help with.
I've learnt that I have really good adaptability skills. Whilst the transition from Melbourne to Vietnam was very different, I didn't find it that hard. The support network over here in fantastic and you never feel like you're on your own, someone is always willing to help.
Saigon has so much to offer. There is always an event on, whether it be an art exhibition, live music, markets - you won't be left bored!''