Dana | TU Delft | Exchange | The Netherlands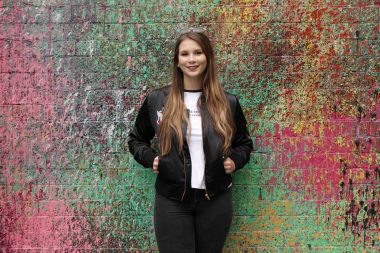 Dana Mataluna
Dana spent a semester on exchange at TU Delft in The Netherlands.
"It was of course the best experience I've ever had in my life, it was completely different and I just loved it, every second of it. I studied Systems Engineering and Industrial Design and TU Delft is a technical university.
I always knew what I wanted to do. I've always wanted to be a humanitarian engineer, in TU Delft there was a huge focus on sustainability, a lot of the facilities at TU Delft were specialist things I may not have had access to at RMIT. I felt like I moved toward that goal a lot more rapidly in Delft. I also got the chance to meet a lot of Dutch people, and that helped me not only become more confident in my education and my country, but become more understanding of different points of view.
Living in Delft is quite strange, it's very peaceful and very small, you can bike from one side of the city to the other in ten minutes. It's a student town, so there are lots of young people. I lived on campus so I was surrounded by university students, so when we cycled into the centre it was quite quiet. But such a beautiful city.

There was a really good orientation where I met a lot of people. Living on campus made it easy to get to know people. I was living in these things called 'Space Boxes' which are shipping container boxes stacked on top of each other. They are multi-coloured, 12x12 metres - tiny spaces but full of international students. We'd all spend time with each other in our houses. My favourite part was just cycling around and having picnics with friends, it was always fun.
Going on exchange is something that really helps you find yourself. You'll have a ball. I don't know anyone that has been on exchange that didn't have the time of their life. The friendships I made over there, we become very close knit, very quickly, we were living close together, working together, travelling together. I know I can go to Chile or Ireland and visit friends there, no matter if it's in two weeks or ten years, they're friendships that are going to last."