Jessica | Milan Polytechnic & ITESM | Exchange | Italy & Mexico
"What I love about exchange is being able to really immerse oneself in the culture and being able to live as a local, even learning and speaking the language."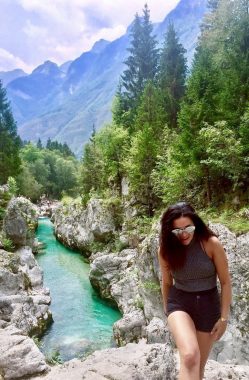 Jessica Liu
To enrich her Bachelor of Architectural Design learning journey, Jessica went on an exchange to ITESM in Mexico (2016) and Polytechnic University of Milan in Italy (2018).
My name is Jessica and I am a currently a first year Master of Architecture student. In 2018, I completed a semester exchange program in Italy at the Polytechnic University of Milan as part of my final year of Bachelor studies. In 2016, I have also gone on an exchange to Mexico at Monterrey Institute of Technology and Higher Education (ITESM).
I had always dreamed about living and travelling around Europe and discovering the history of the architecture I was learning about through my studies. Being able to experience this first hand felt like I was a kid who was meeting their favourite celebrity in real life!
What I love about exchange is being able to really immerse oneself in the culture and being able to live as a local, even learning and speaking the language. I also travelled to over twenty new countries in Europe over the semester. Through the summer, I have experienced countless new cultures, from the more familiar Western European cultures of the UK, to Bosnia's very Eastern European culture and learning about the Muslim majority population they had there, whilst swimming in the beautiful waterfalls of Herzegovina.
Armed with my skills from the first exchange to Mexico, I was able to take on Italy with a stride in my step, exploring a whole new culture and continuing to make long-lasting friends.
I think I really grew from my exchanges in different ways. My first program to Mexico allowed me to become globally minded, developed my intercultural communication skills, and helped me discover small cultural nuances between my own culture and my new acquired culture.