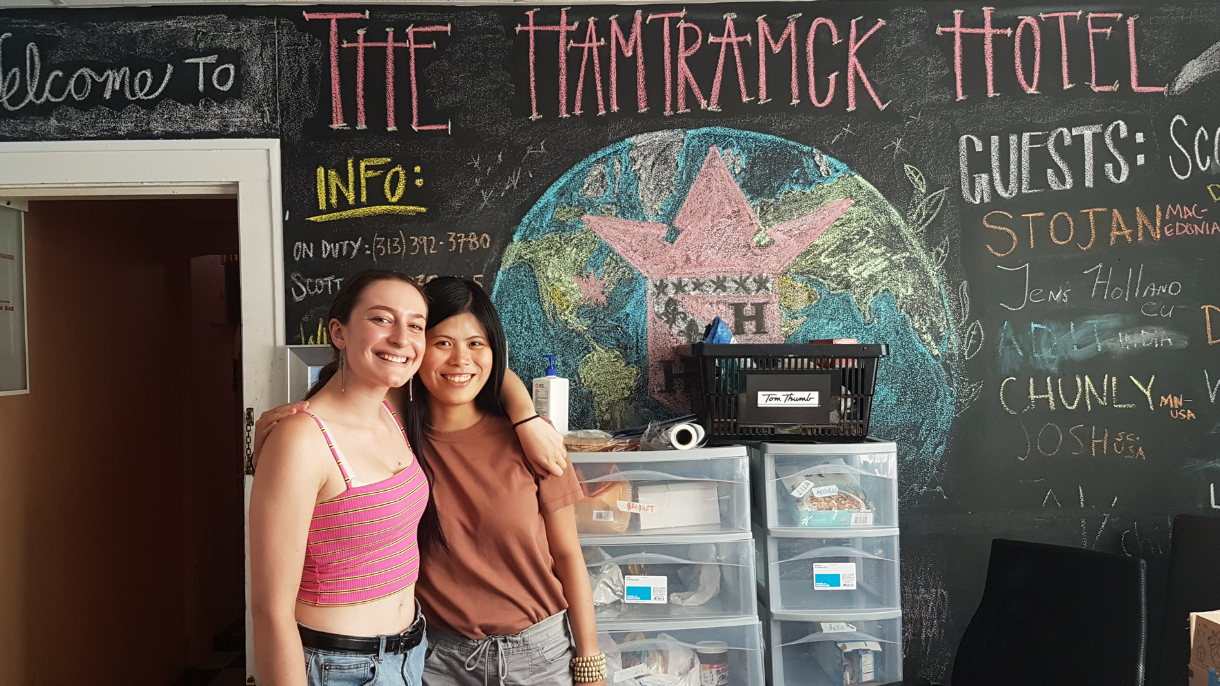 Jessie Milhe | Detroit Global Intensive Design Studio | Global Winter | USA
Studying: Bachelor of Interior design (Honours)
Jessie is studying a Bachelor of Interior Design.
Why did you go?

To try something new and get out of my comfort zone. I knew I'd regret it if I didn't go and I wanted to travel!
What was your most memorable cultural component of your experience?
Staying in Hamtramck (a city within Detroit itself) I loved meeting the local people all around Hamtramck and it allowed us to explore a side of Michigan often ignored. It's beautiful filled with mixes of all different cultures, much like Melbourne!
Favourite dish or meal on your experience?
Chicken Parma - but made with spaghetti on top of a snitzel... Americans do interesting things with their food.
What was your favourite event/weekend trip or activity you participated in?
Gardening at a local artist's property and exploring Detroit in general with the many abandoned buildings around the city.
Any advice for future students?
DO IT! It was way out of my comfort zone but you make so many new experiences travelling to places you may never have thought of going to before and I learnt so much and made unforgettable memories. Don't be scared of Detroit! Or going to new places in general. You learn so much about the world and these experiences are invaluable and irreplaceable.
Describe your experience in three words:
Unexpected, unforgettable, enlightening.