Joshua | RMIT Vietnam | Exchange | Vietnam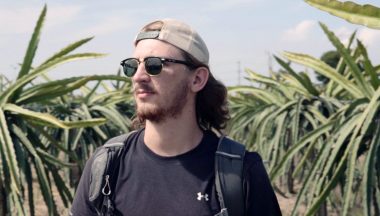 Joshua Barker
Joshua spent a semester on cross-campus exchange to RMIT Vietnam.
"I think you need to go out of your comfort zone when you want to try something new, and a lot of the time, that means location. Living overseas exposes you to a lot of situation that you wouldn't have just living at home.
I'm in the applied entrepreneurship program, currently working on a project taking the idea of a 3D printing service, and turning that into a business.
I love the exchange lifestyle and the, everything that that brings. Getting a deeper level of connection with the culture, with the way of living, for a decent amount of time, but you're still not putting studies on hold.
It's a unique environment where you can meet people from all over the world, while being in one place. The people you meet here instantly become your family. That kind of friendship I've never experienced anywhere else.
I think travel brings understanding, you're not necessarily seeing things from your own perspective. The scenery is different, the people are different, and you just learn things. You have to grow to match the situation. I think from when I first arrived and from when I leave, that's going to be a very different person."