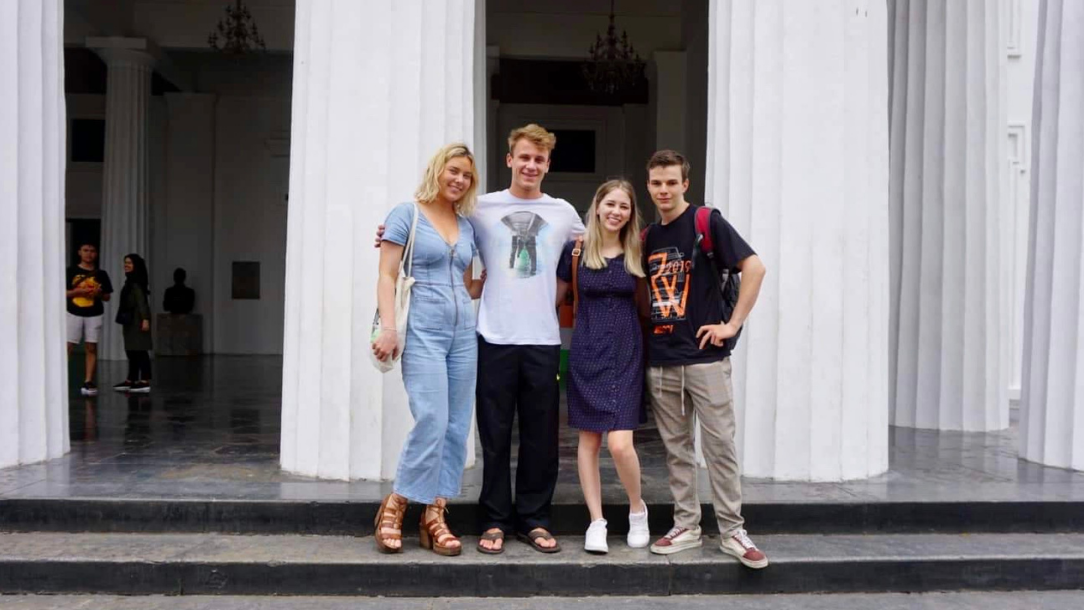 Keira | ACICIS Journalism Professional Practicum | Global Work | Indonesia
Keira is studying a Bachelor of Professional Communication.
In the summer break, I was a participant in the ACICIS Journalism Professional Practicum in Jakarta, Indonesia.
I was lucky enough to have my position funded by the Australian Government's New Colombo Plan through RMIT's Global Experience Office.
I spent two weeks studying Indonesian language at a local university, and learning about the country's media landscape.
After my two weeks of introduction, I interned with the Jakarta branch of Thomson Reuters for one month as a reporter. I was able to meet and work alongside renowned journalists from organisations including Reuters, ABC, Metro TV, The Jakarta Post and South China Morning Post. I also covered countless press conferences with Indonesian government officials including the ministers of communication, tourism and foreign affairs. I attended meetings with the Jakarta Foreign Correspondent Club and met officials from unicorn and multi-national companies including Blackrock, Bukalap and Tokopedia. I was involved in breaking several significant news stories, including how the coronavirus outbreak is affecting Balinese locals who work in the tourism industry. For this story, I received my first ever byline which was incredibly exciting.
Some other fun stories I covered included the emancipation of dolphins who were being exploited in a travelling circus in Jakarta, and a crocodile in Palu who had been trapped with a motorcycle tyre around its neck since 2016. I was also given the opportunity to pursue my own stories. I closely followed orangutang conservation in Indonesia which led me to interviewing many trailblazers and notable advocates in the area. Among these were TEDTalk speakers including Willie Smits and Leif Cocks, who is the founder of the Orangutang Project and recipient of an Order of Australia medal.
I made lifelong friends with many of my classmates from university and coworkers from my internship who I still regularly call and speak with. It's great to know that I have reliable contacts overseas who are in the same industry that I plan on pursuing after my studies. I also became very close to many other Australian students who were completing programs with ACICIS in journalism, law and business.
This experience changed my career aspirations and has given me an invaluable perspective moving forward in my studies. I loved every moment of my global experience and couldn't recommend it more highly. It will only be a matter of time before I'll be applying for my next experience!