Nicolette | DENSO Automotive | RIIERP | Germany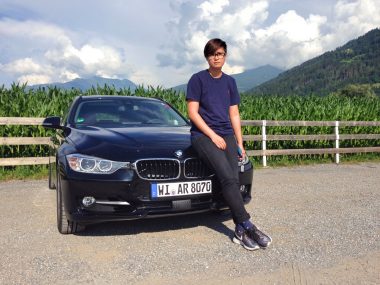 Nicolette Gan
Nicolette successfully applied for a RIIERP internship and spent 9 months with DENSO Automotive GmbH in Germany in the final year of a Bachelor of Engineering (Aero Eng) (Honours).
"RIIERP granted me the opportunity to intern at DENSO Automotive GmbH, a leading global supplier of advanced automotive technology, systems and components. Even though I come from an aerospace background, I specifically chose an automotive company to challenge my learning abilities as well as gain insight to the automotive industry.
During my 9 months at the company, I was placed in the heating, ventilating and air conditioning (HVAC) design and application department. Here, I had the chance to interact and work with a team of outstanding design, application and test engineers with vast knowledge and experience in their respective fields.
My main role at DENSO was that of supporting the development of the next generation Porsche Panamera HVAC system. Support mostly comprised of designing and performing developmental tests, and investigating design changes made to the HVAC. The fundamental goal is to ensure that the design and performance of the HVAC meets or exceeds the requirements as agreed to by the customer.
Other than expanding my knowledge and honing my engineering capabilities through this internship, I also had the opportunity to immerse myself in different cultures through my travels around Europe. However, my greatest takeaway from this journey is that of understanding who I am, who I would like to be and how I can develop – both professionally and personally, to be the best that I can be."