Tenille | Tec de Monterrey | Exchange | Mexico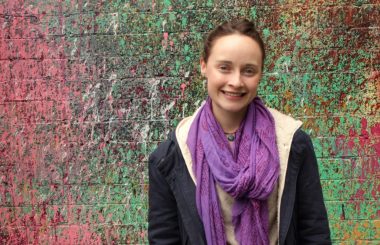 Tenille Gilbert
Tenille spent a semester on exchange at Tec de Monterrey in Mexico.
"Just do it. Opportunities like this aren't just going to come around all the time. You might regret not doing it but you'll never regret doing it.
I learnt that I'm more resilient that I thought, I think I'm more capable of dealing with time isolation and stuff like that. Just having to push through some of those challenges, there were things I needed to work through by myself. It was difficult to convey to different culture values so I definitely learnt a lot about myself.
I'm a student of International Studies so I have always liked the idea of living and travelling abroad. It was my second experience in terms of living overseas for a long time. A scary choice to make but definitely worth it.
Some of the highlights were being able to travel and keep exploring. It was a completely different lifestyle from what I live back here in Melbourne, as I have to work and I'm always busy, whereas in Mexico I focussed on socialising and enjoying my time.

I did a short term experience at the start, a two week Spanish tour, then I travelled around Mexico and then onto my exchange.
You have to be aware that there are a few challenges. It's an awesome experience but it does bring up some things, I get anxious and there was a little bit of isolation. Everyone is in the same boat. But you can't go in unaware; it's a part of the experience.
Go in ready to make it your own exchange experience. Every experience is your own. Stay open to the experience."