The In2science program places STEM mentors from RMIT University, La Trobe University, The University of Melbourne, Swinburne University of Technology and Monash University into secondary schools to mentor students in grades 7 – 10 in their STEM subjects.
Mentors visit the same class for 2-3 hours a week for a placement of 10-11 weeks during the semester. Mentors are matched with schools based on university timetables, where mentors live and what mentors are studying. Alternatively, or additionally, mentors also have the option of inspiring regional students in Victoria via the eMentoring program.
Why In2science?
High schooling experiences for students vary vastly from school to school and have significant impacts on the opportunities available to students. The In2Science program objectives include to:
increase engagement in STEM for improved student outcomes, particularly for under-represented groups of students
increase awareness of STEM skills in all careers for students, mentors and teachers
create partnerships between universities and schools.
Develop professionally whilst motivating others
Participation in In2science develops graduate attributes and provides a capstone experience for STEM students. Research into the RMIT In2science program has shown that participation helps university students attain and improve their graduate abilities.
In2science mentors:
improve their communication skills
develop their social and cultural awareness
demonstrate their work readiness
are provided with opportunities to work with diverse groups.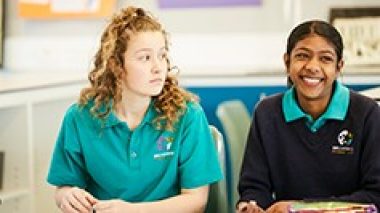 Sounds great! How do I get involved?
Applications to become an In2Science mentor are open to those students who study within the STEM College at RMIT University. You can either be an undergraduate or postgraduate student and you must have completed at least one year of study at University.